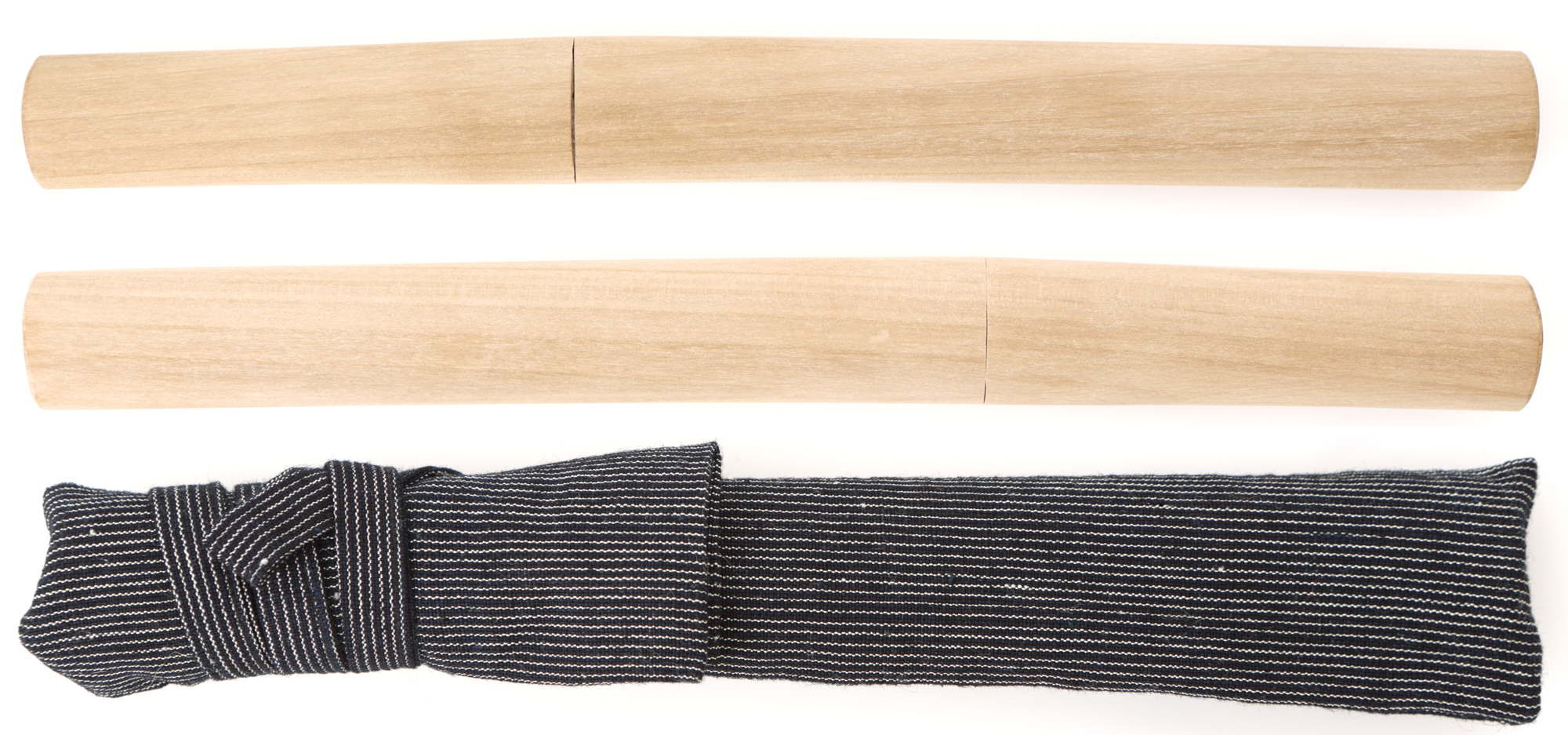 Kogatana, Shirasaya

Satsuma no kami Fujiwara Kanetaka

[ Signature ] omote : "薩摩守藤原金高" ura : -

[
Size
]
Blade length 11,9cm (3 sun 9 bu 2 rin), sori 0cm, moto-haba 1,24cm, moto-kasane 0,24cm, blade weight 14,1g
, shirasaya length 23cm
[ Period ] Edo
[ Feature ]
Form : -
Nakago : Yasurimes are sujikais. Saki is shallow kurijiri.
Jigane : More or less in masa.
Hamon : Suguha, part by part it shows ni-jyû-bas or stepped yaki-bas. It mixed shallow notare. Tobiyaki appeared.
Boushi : It turns round shallowy. A little hakikake.


[ Conditions ] It leans a little inward. Polishment and shirasaya maitain both excellet conditions.
[ Attachments ] Shirasaya and bag of shirasaya.
[
Item number
] A150517 [
Price
]
JPY 38.000
(shipping and insurance fee are not included)