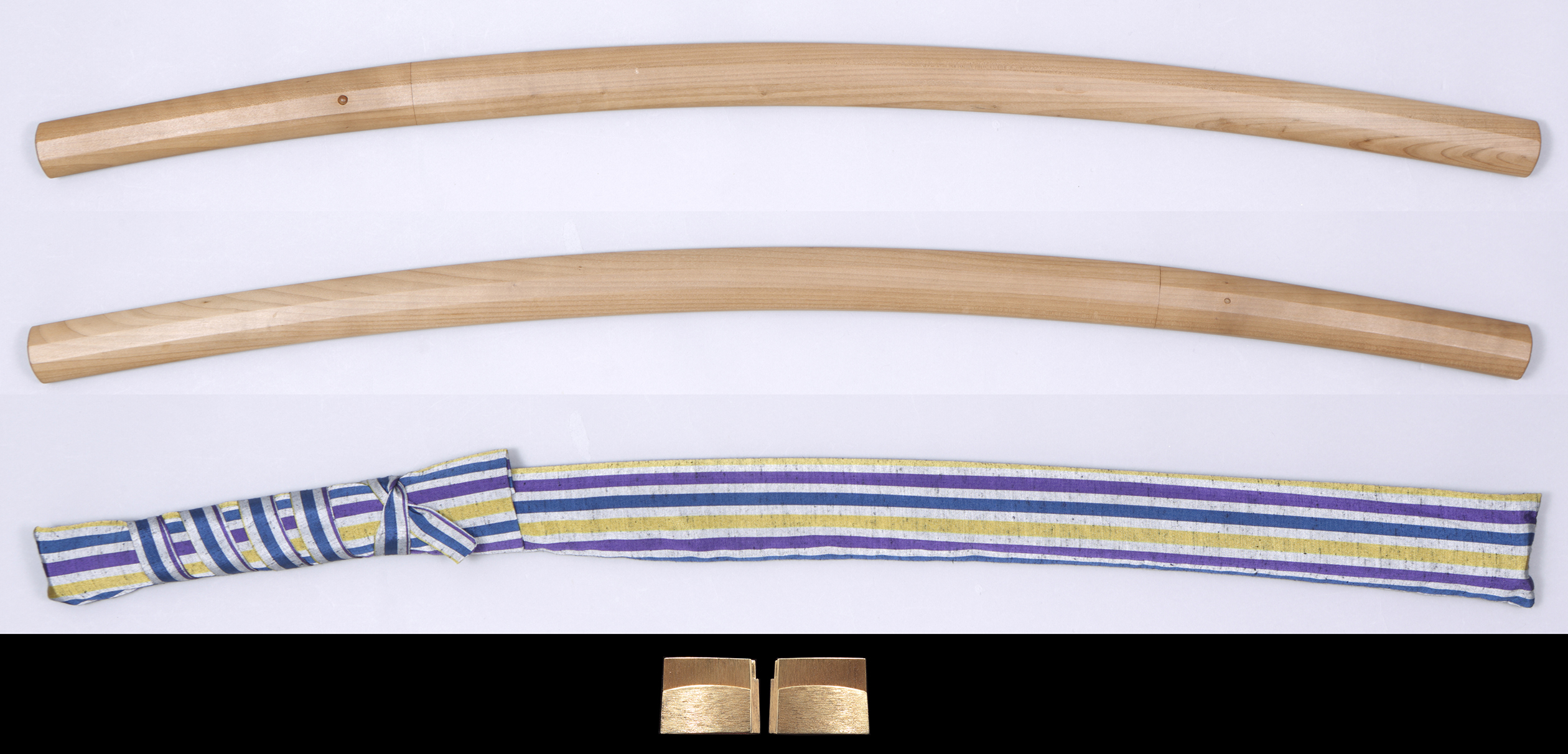 Katana, Shirasaya

Eisho Kyudai Matsuyo Sukesada, 2nd generation

[ Signature ] omote : "備州長船住祐定" ura : "永正九代末葉"

[ Size ] Blade length 66.9cm (2 shaku 2 sun 0 bu 7 rin), sori 2.4cm (7 bu 9 rin), moto-haba 2.89cm, moto-kasane 0.75cm, saki-haba 2.16 cm, saki-kasane 0.45 cm, mekugi-ana(hole) 1, blade weight 696g , shirasaya length 96.5cm
[ Period ] Edo, first half of.
[ Province ] Bizen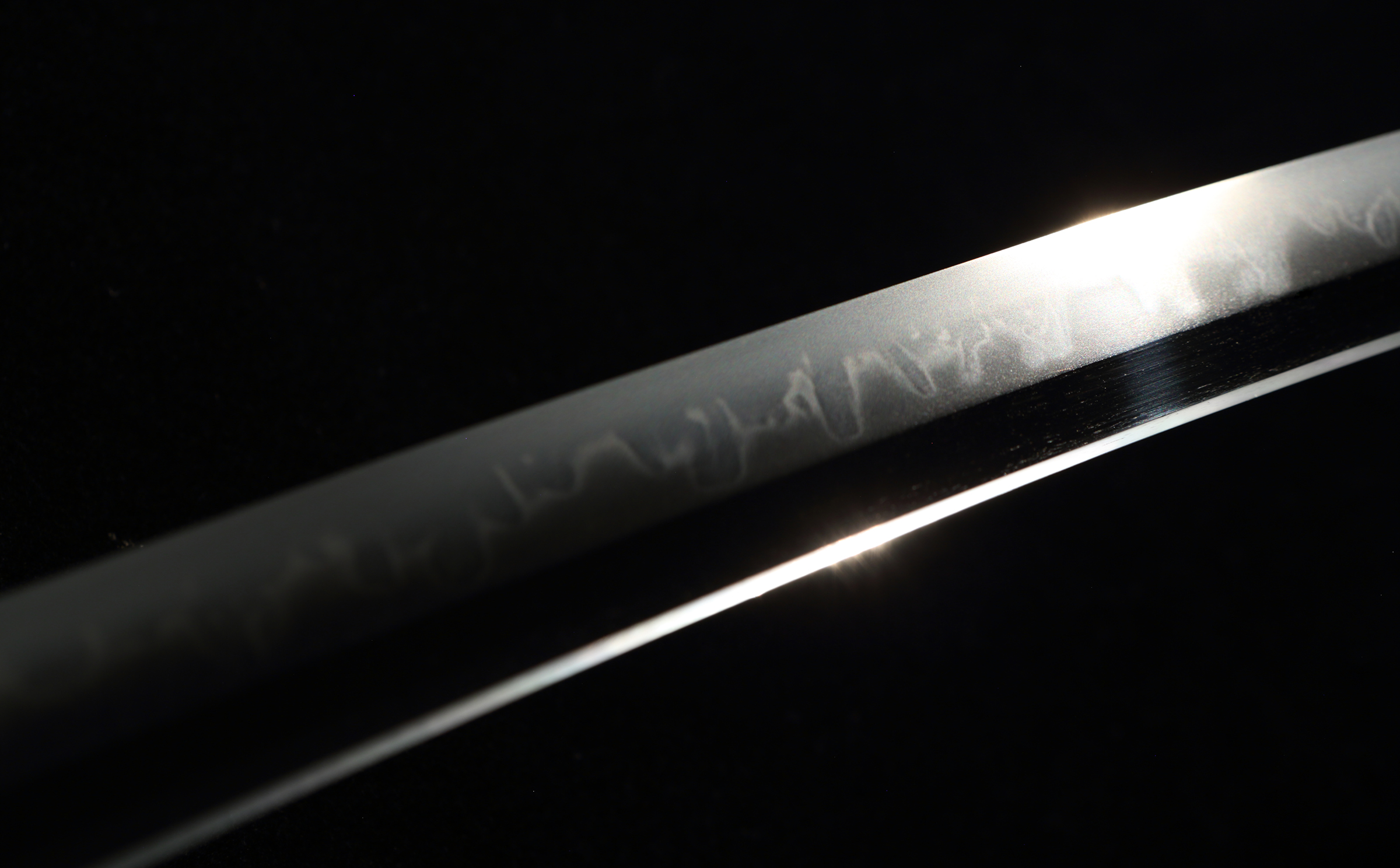 [ Feature ]
Form : Shinogi-zukuri. Iori-mune. Both mihaba and kasane are ordinal. Saki is kuri-jiri. One hole.
Nakago : Ubu. Yasurimes are shallow katte-sagari. Saki is kuri-jiri. Ohe hole.
Jigane : Itame-hada, well grained. Mokumes mixed. Jinie attached. Pale utsuri comes to be appeared on surface.
Hamon : Cho-ji-midare. Ashis and yô appeared. Ko-nie attached. Fine sunagashis and tobi-yaki appeared.
Boushi : Deep or long tempered area. It has ichimai-boshi style.

[ Highlight ] In the shinto period, the Bizen Osafune swords creation was revived by the Sukesada school, which followed the trend of the koto period, and flourished again. The ninth generation, Eisho kyu-dai matsuyo Sukesada, counted from Yosanzaemon Sukesada, known as the master craftsman of the Suebizen sword, also contributed to the rise of the shinto Osafune swordsmiths. The first generation is regarded as the twin of Ueno Daijo Sukesada. This work has been authenticated as the work of two generations. The blade composition appears to have been intended to reproduce the flamboyant Choji-midare randomness of the Fukuoka Ichimonji school. Ko-ashis appeared well, yos and tobi-yaki area appeared. Pale utsuri comes to be appeared as well.

[ Conditions ] There are tiny scratch at the top of kissaki and 2cm long line shape scratch in the middle of shinogi-suji for the sashi-ura side. Rest remains excellent conditions.
[ Attachments ] Habaki (copper base, gold foiled, double), shirasaya, bag of shirasaya, Kuashiki museum paper "倉敷刀剣美術館鑑定書"(issued on 7th November Reiwa 3(2021))
[
Item number
] A010222 [
Price
]
JPY 430,000-
(shipping and insurance fee are not included)