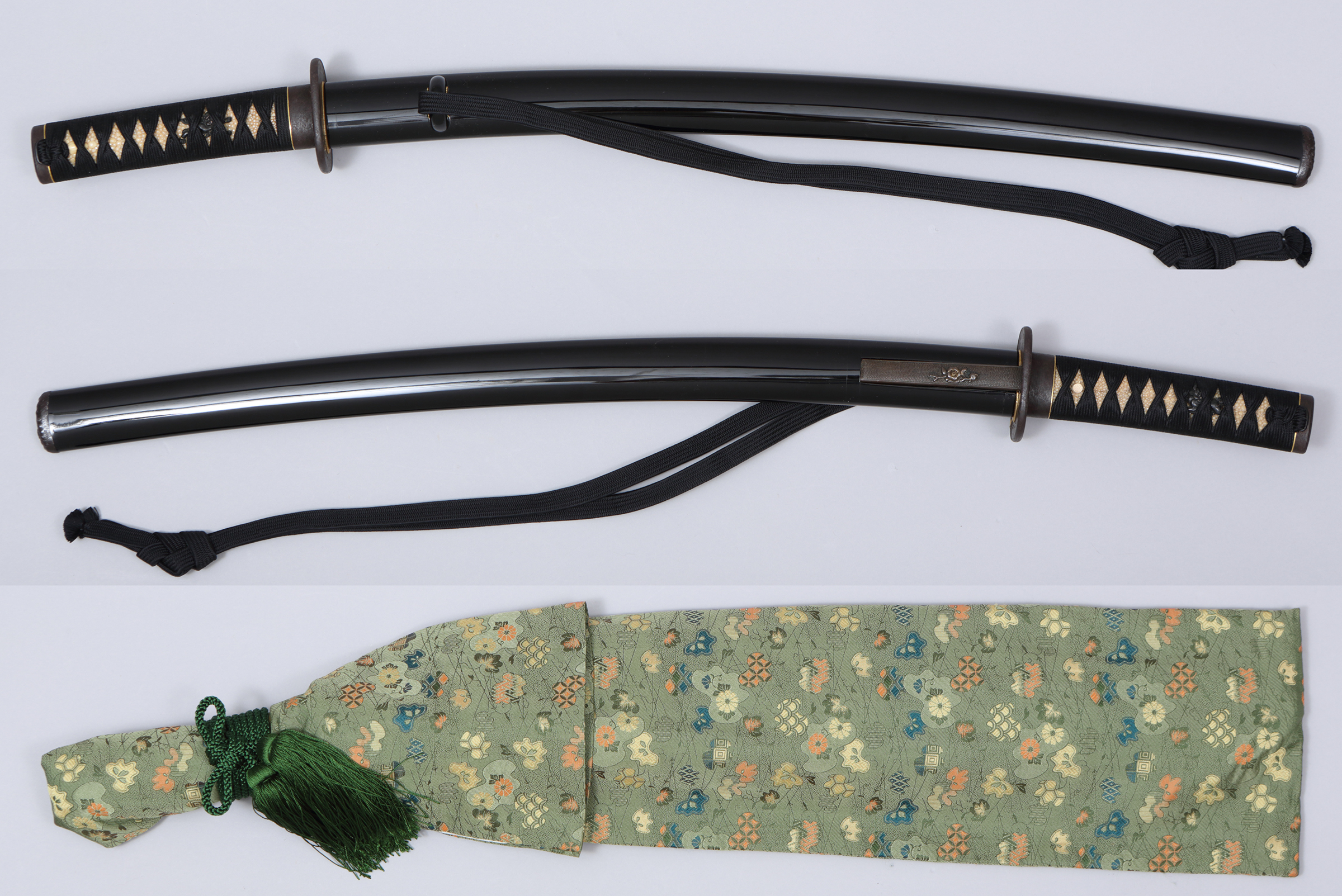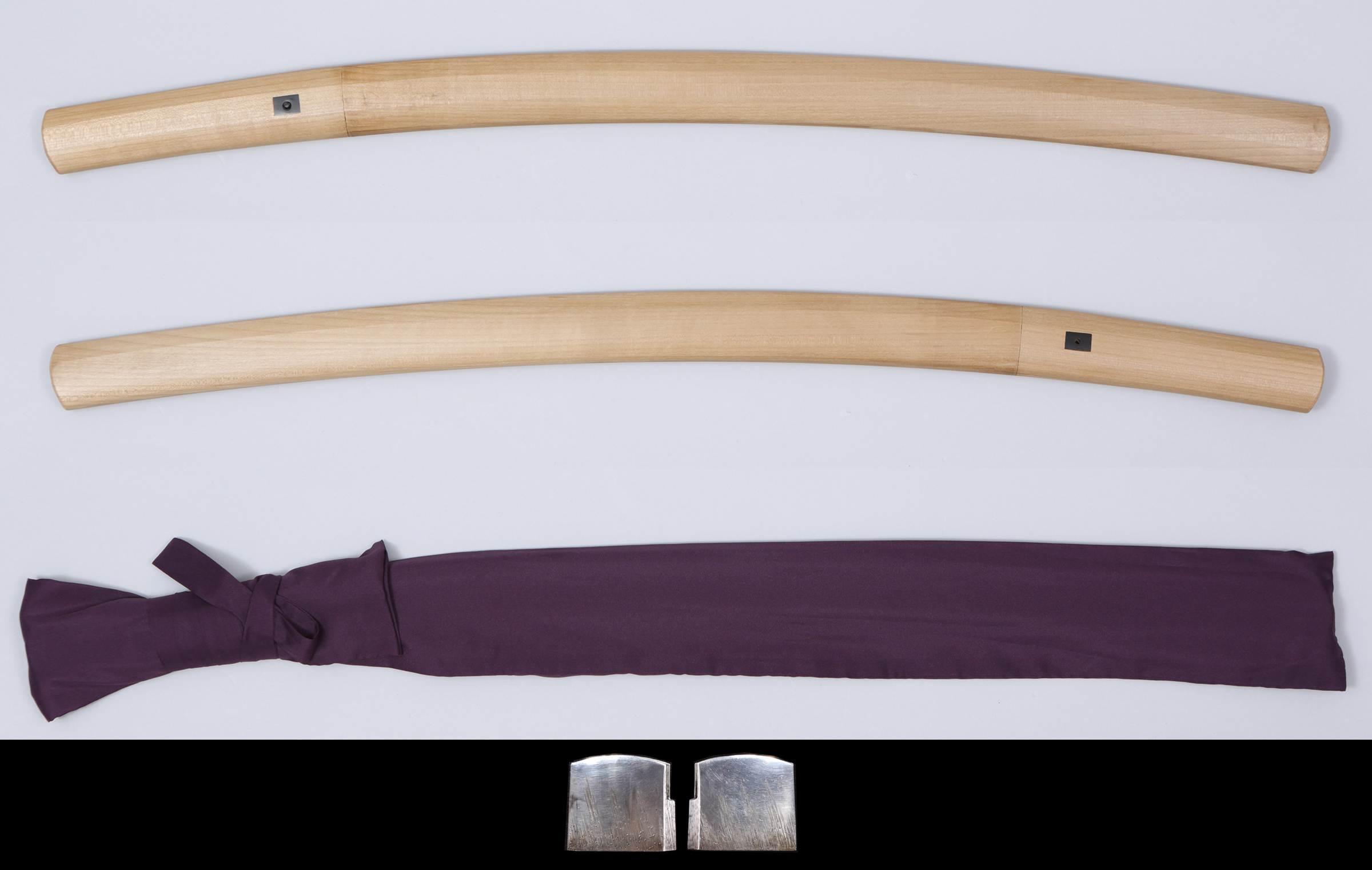 Wakizashi, Shirasaya, Koshirae

[ Signature ] omote : "藤原正金作"  ura : -

[
Size
]
Blade length 54.54cm (1 shaku 8 sun 0 bu 0 rin), sori 1.57cm (5 bu 2 rin), moto-haba 3.20cm, moto-kasane 0.57cm, saki-haba 2.17 cm, saki-kasane 0.49 cm, mekugi-ana(hole) 1, blade weight 614g
, shirasaya length 75cm
[ Period ] Edo, around Enpo.
[ Province ] Owari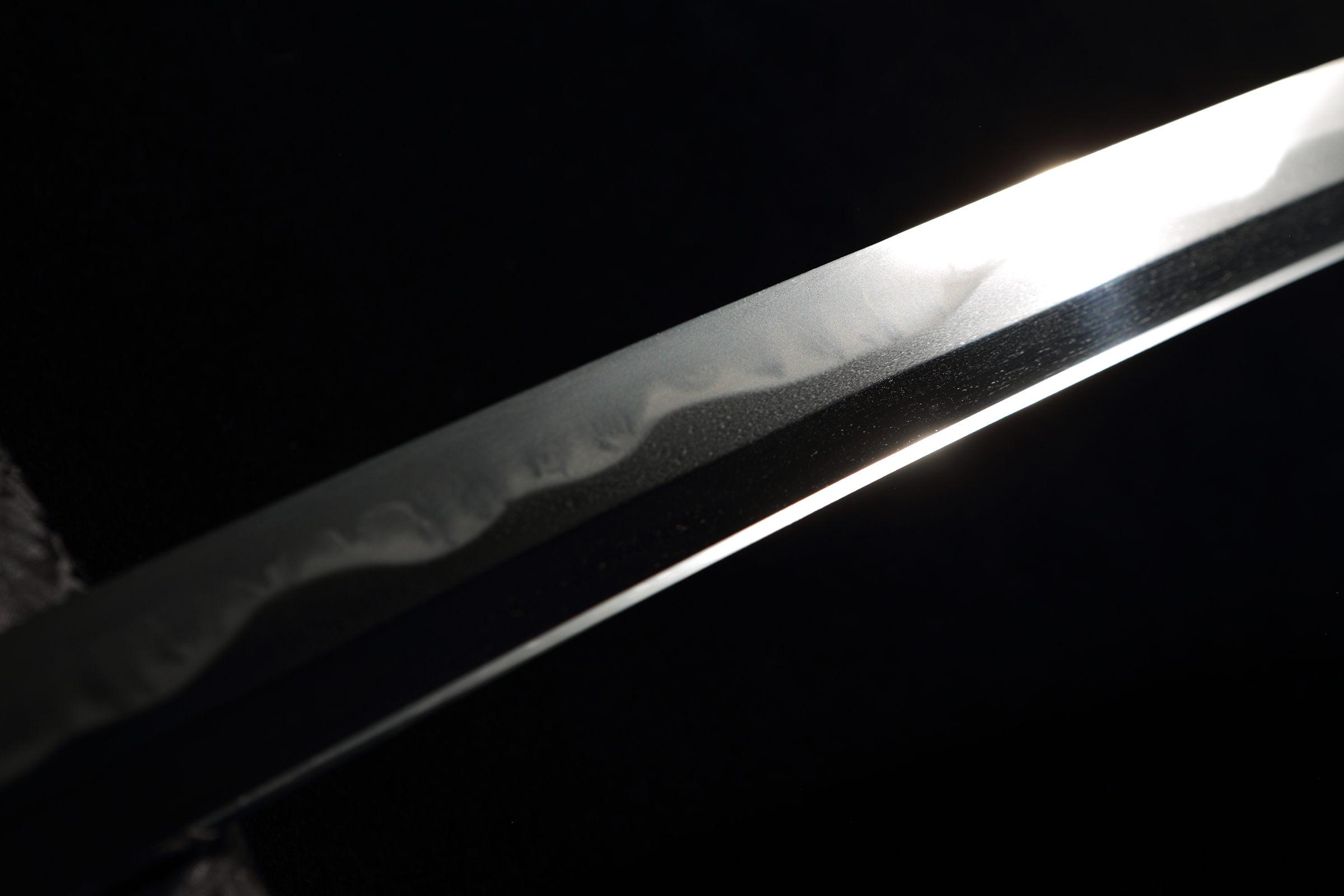 [ Feature ]
Form : Shinogi-zukuri. Iori-mune. Mihaba is wide. There are some diffrences between moto-haba and saki-haba. High sori attached. Chu-kissaki form.
Nakago : Ubu. Yasurimes are taka-no-has. Saki is kuri-jiri. One hole.
Jigane : Ko-itame-hada well grained. Jinie attached.
Hamon : Its tempered area start with sugu in short length.
Boushi : It runs in sugu. Saki turns in naka-maru.

"黒呂色塗鞘脇差拵 : 線刻縁頭(鉄地)、獅子図目貫(赤銅地容彫)、芦鷺文鐔(鉄地金色絵)"

[ Highlight ] Masayasu (Masamitsu) is said to have lived in Minoseki and Nagoya, and to have also made swords in Kyoto. He is a swordsmith of the mid-Edo period. As signature, he has "尾州之住善左衛門尉正全", "石田善左衛門正全作", "豊後大掾源正全", "豊後守源正全" ,etc. As time chronicles, he has "明暦三", "万治二", "寛文七", "延宝二・四", etc. It is a fine piece of work, showing complex changes, with long ashis and midare-bas with movement.
[ Conditions ] The sword and its koshirae are in good condition.
[ Attachments ] Habaki (suaka-ji, silver silver foiled, single), shirasaya, bag of shirasaya, koshirae, bag of koshirae and NBTHK Tokubetsu hozon paper "特別保存刀剣鑑定書"(issued on 15th March Heisei 30(2018))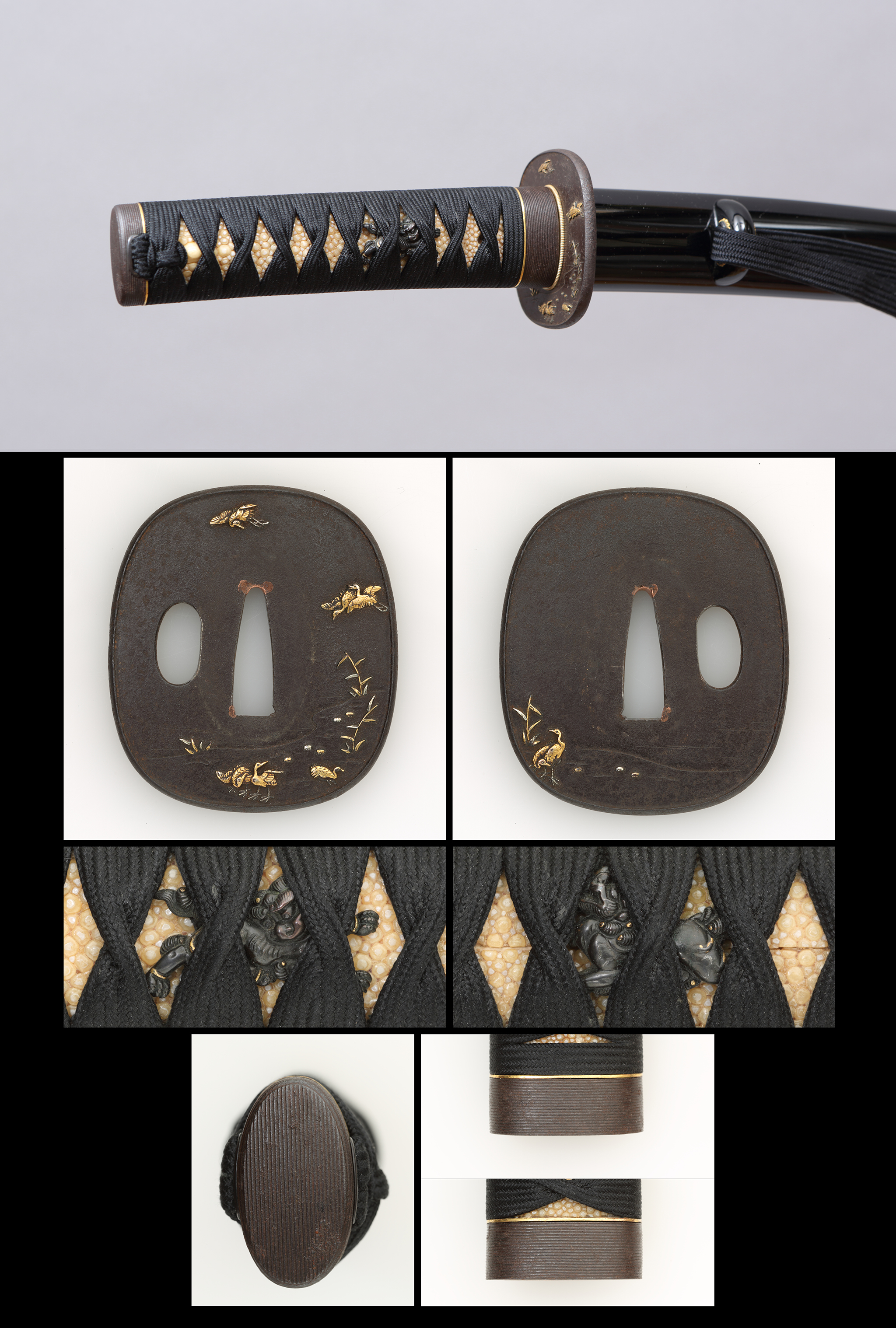 [
Item number
] A030821 [
Price
]
JPY 580,000-
(shipping and insurance fee are not included)