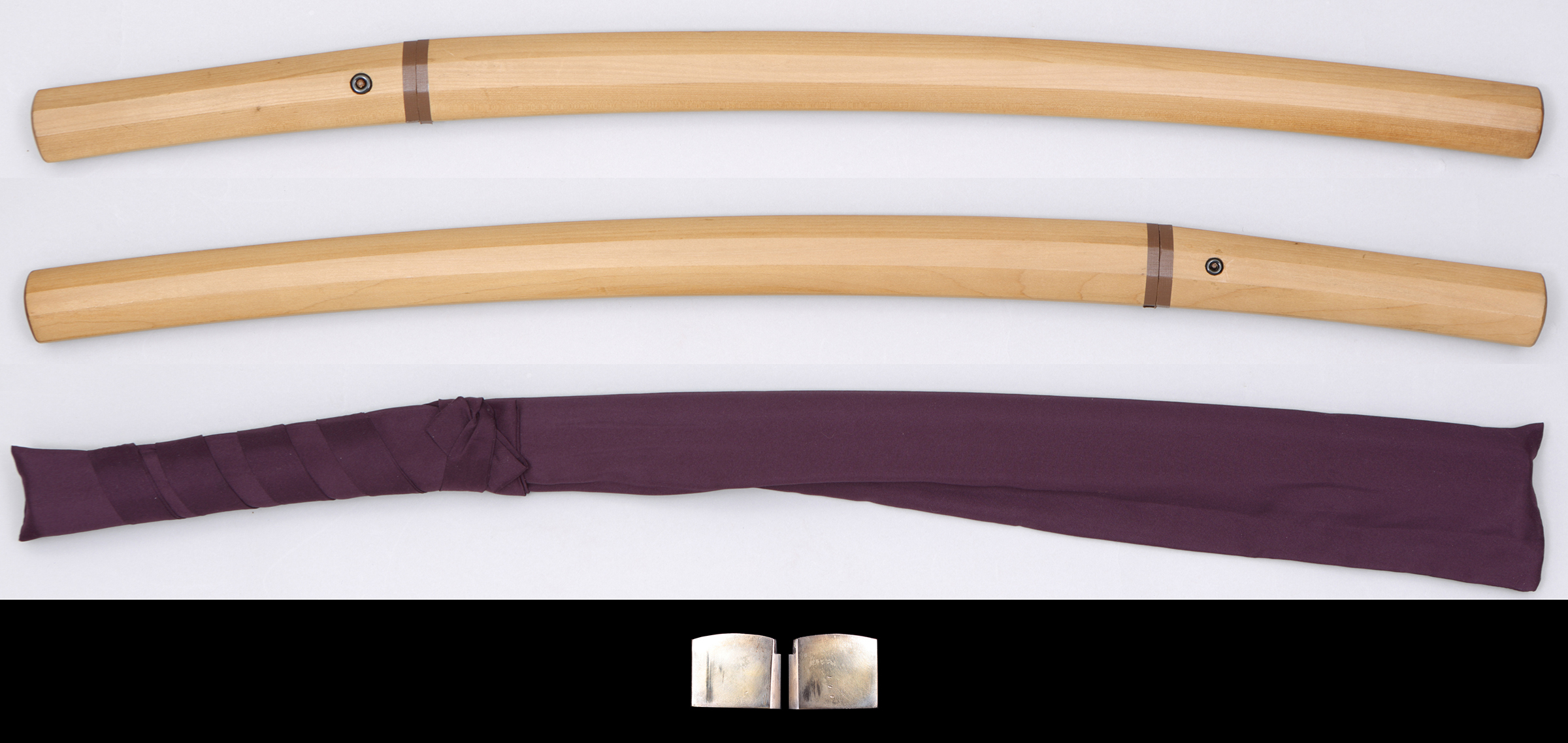 Wakizashi, Shirasaya

Tanba no kami Yoshimichi, Kyo the 3rd generation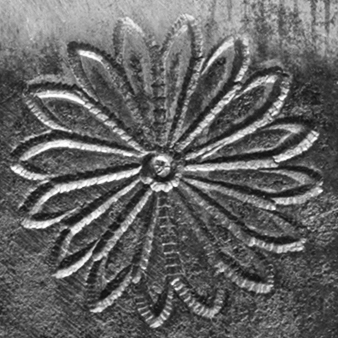 [ Signature ] omote : "("菊紋")丹波守吉道 " ura : -

[
Size
]
Blade length 51.8cm (1 shaku 7 sun 0 bu 9 rin), sori 1.2cm (3 bu 9 rin), moto-haba 3.25cm, moto-kasane 0.72cm, saki-haba 2.12 cm, saki-kasane 0.49 cm, mekugi-ana(hole) 1, blade weight 533.5g
, shirasaya length 76cm
[ Period ] Edo, middle of.
[ Province ] Yamashiro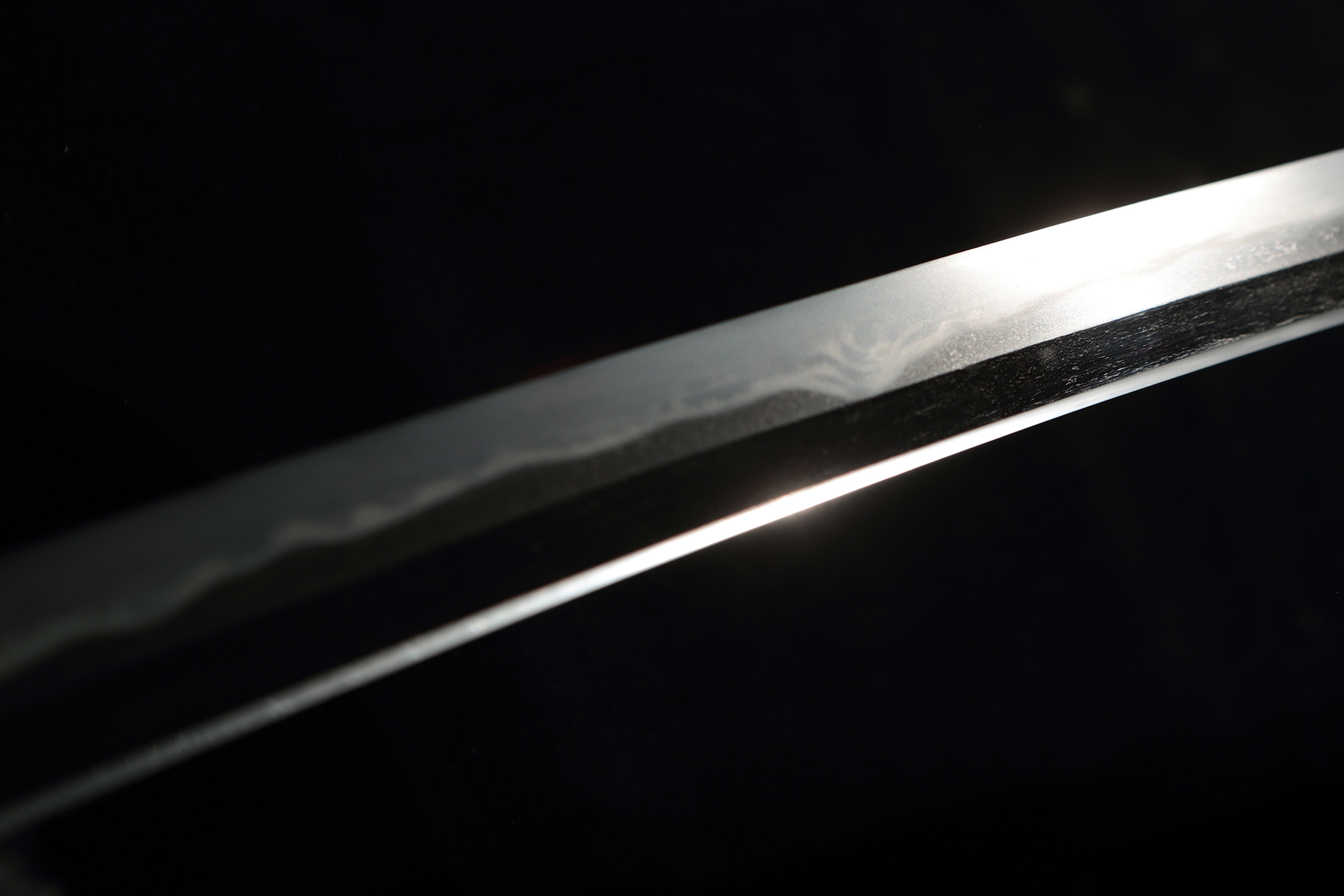 [ Feature ]
Form : Shinogi-zukuri. Iori-mune. Mihaba is wide. Kasane is ordinal. Relatively high shinogi attached. Clean sori attached. Chu-kissaki form.
Nakago : Ubu. Yasurimes are suji-kais. Saki is kuri-iri-yama-gata.
Jigane : Itame-hada well grained. Rich jinie attached.
Hamon : Notare, gunomes and ko-gunomes mixed. Ko-ashis and yo appeared. Konie attached well. Sunagashis and hakikakes appeared frequently which become sudare-bas.
Boushi : It runs in sugu, then turns in ko-maru form.

[ Highlight ] Regular features sword with lightly tempered sudaraba with bright nioi-kuchi. First generation Tanba-no-kami Kanemichi was a third son of Mino Kanemichi. Both with fatehr and brothers, he went to Miyako, flourished known as Mishina school. The honored school title Tanba-no-kami Yoshimichi succeeded in Miyako and Osaka. Later generation was good at tempering sudare-bas. Third generation Yoshimichi was called Tokuzaemon (e.g. "徳左衛門"). It was only seven years after receiving the honor title so that it was known that he had fewer number of created swords. In the inscrition, it shows the characteristics of Kyo third generation (Yoshimichi). The sword has high value both historical and appreciational.
[ Conditions ] Excellent. Koppa-maki wrapping on the tsuka-guchi of shirasaya and sayaguchi were treated by temporaly basis material but it is possible to repair on demand.
[ Attachments ] Single habaki, shirasaya, bag of shirasaya, NBTHK Tokobetsu hozon paper "特別保存刀剣鑑定書"(issued on 1st June Heisei 28(2016)) and Kurashiki paper "倉敷刀剣美術館鑑定書"(issued on 17th Oct. Heisei 27(2017))
[
Item number
] A050422 [
Price
]
JPY 430,500
(shipping and insurance fee are not included)