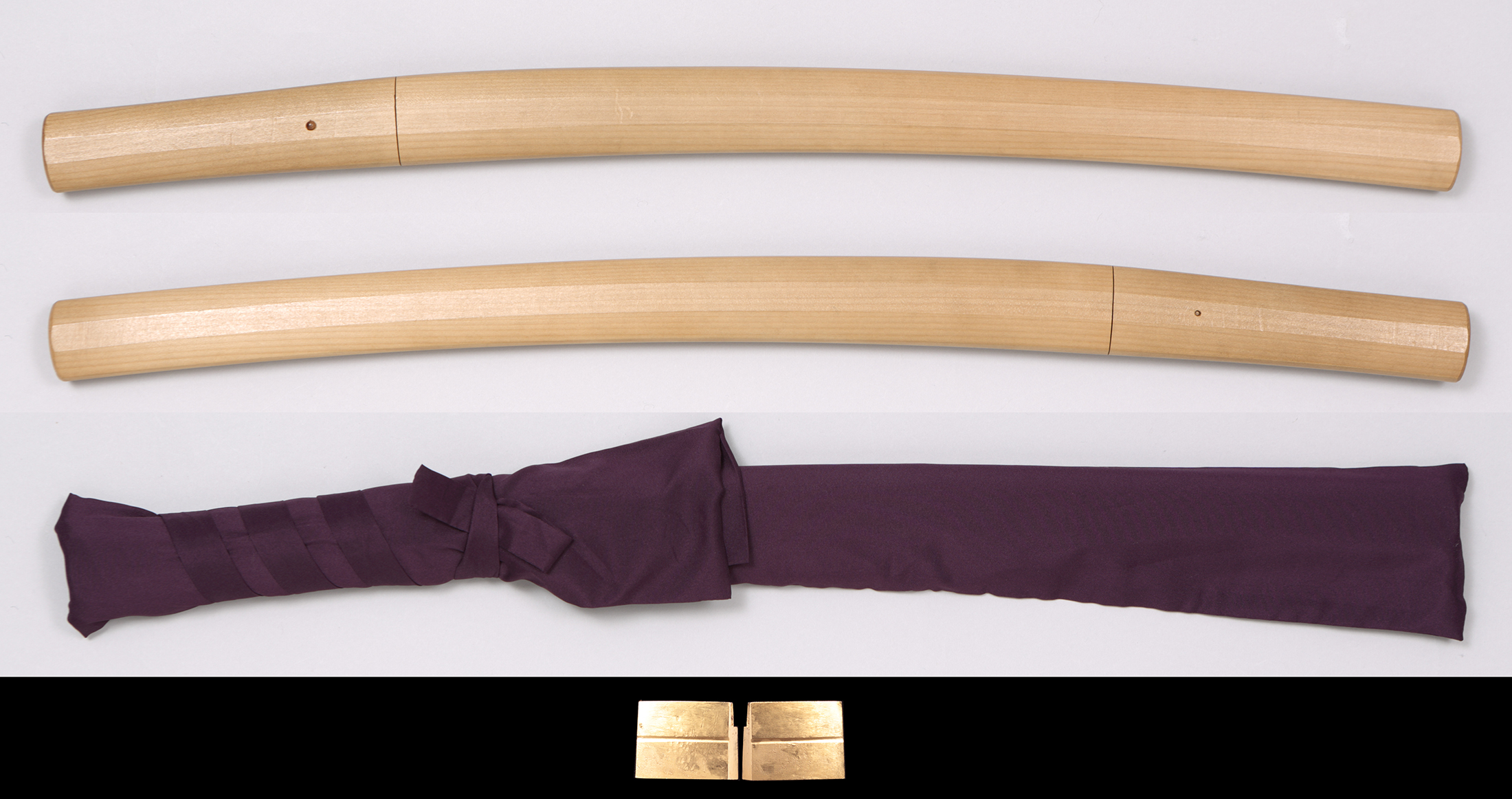 Wakizashi, Shirasaya

Mumei, attributed to Hyuga daijo Sadatsugu
[ Signature ] omote : no signature ura : -

[
Size
]
Blade length 55.1cm (1 shaku 8 sun 1 bu 8 rin), sori 1.4cm (4 bu 6 rin), moto-haba 2.96cm, moto-kasane 0.61cm, saki-haba 2.03 cm, saki-kasane 0.40 cm, mekugi-ana(holes) 2, blade weight 507g
, shirasaya length 78cm
[ Period ] Edo "江戸", around Kanei "寛永" (1624-1644)
[ Province ] Echizen "越前"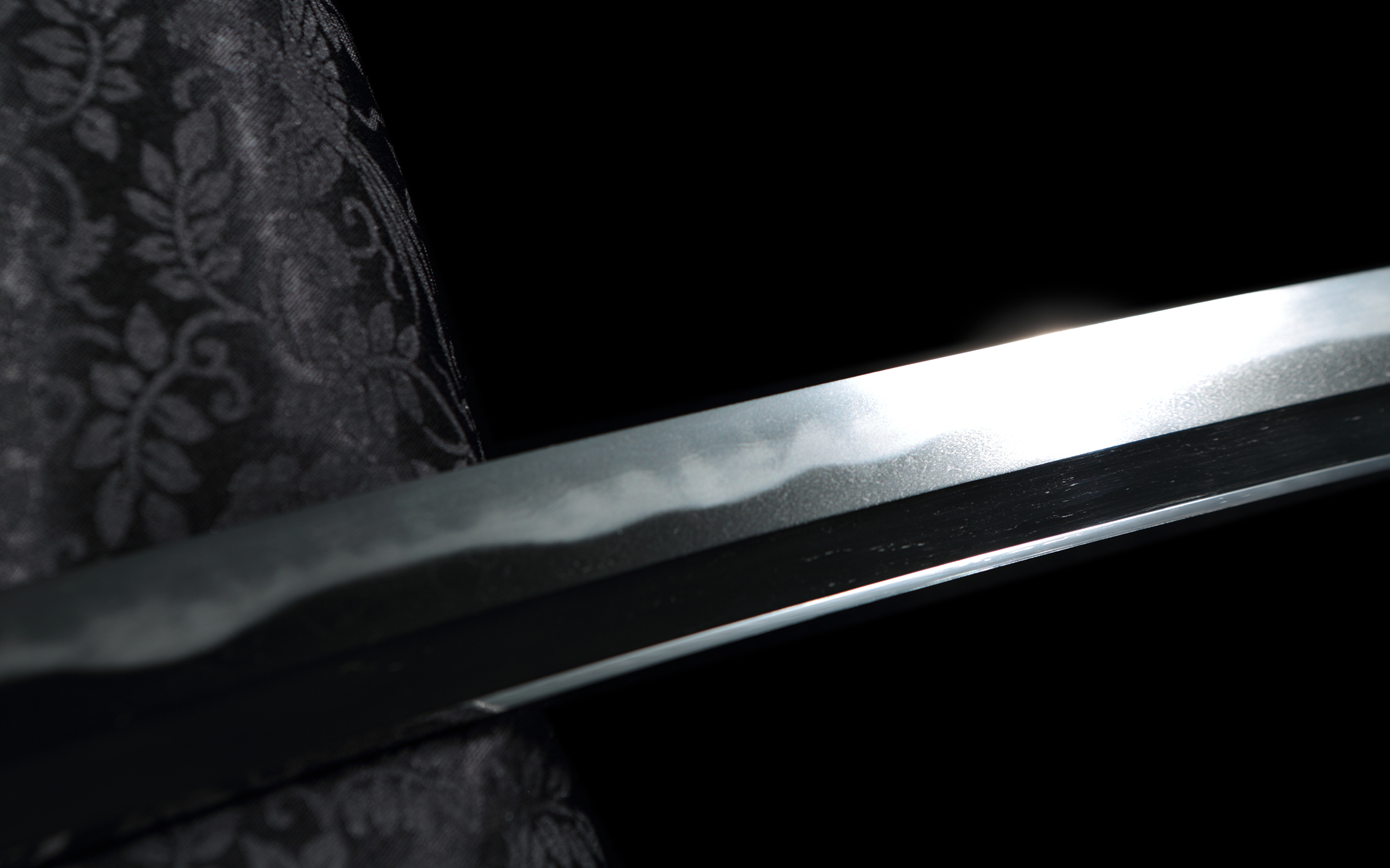 [ Feature ]
Form : Shinogi-zukuri. Iroi-mune. A little high shinogi-suji and high sori attached. Chu-kissaki form.
Nakago : O-suri-age. Saki is kiri. Yasurimes are not identical. Two holes.
Jigane : Ko-itame-hada well grained. Jinie attached.
Hamon : Notate. Gunome mixed. Ashis appeared. Ko-nie attached well. Sunagashi appeared.
Boushi : It runs in notare-komi. Saki is ko-maru. It turns long.

[ Highlight ] Hyuga Daijo Sadatsugu was a swordsmith of the Echizen Shimosaka school who created swords around the Kan'ei period in the early Edo period. He received the title of "Hyuga Daijo" and later "Hyuga no kami". He had signatures such as "越前国下坂貞次", "於越前豊原下坂日向大掾貞次", "越前国日向大掾下坂貞次", "越前於豊原日向大掾藤原貞次作是", "日向守貞次" as scuh. Chronological inscriptions include Kan'ei 5 and 8. The "Toyohara" in the inscription is the area of present-day Toyohara, Maruoka-cho, Sakai-gun, Fukui Prefecture. The attached fine nie of the blade is excellent, and the mastery of Hyuga Daijo Sadatsugu is affirmed.
[ Conditions ] On the back, near the hiraji of shinogi-suji, there is an area where a natural forge crack appears.
[ Attachments ] Habaki, shirasaya, bag of shirasaya and NBTHK hozon paper "保存刀剣鑑定書"(issued on 24th May Reiwa 3(2021))

[
Item number
] A061021 [
Price
]
JPY 140,000
(shipping and insurance fee are not included)