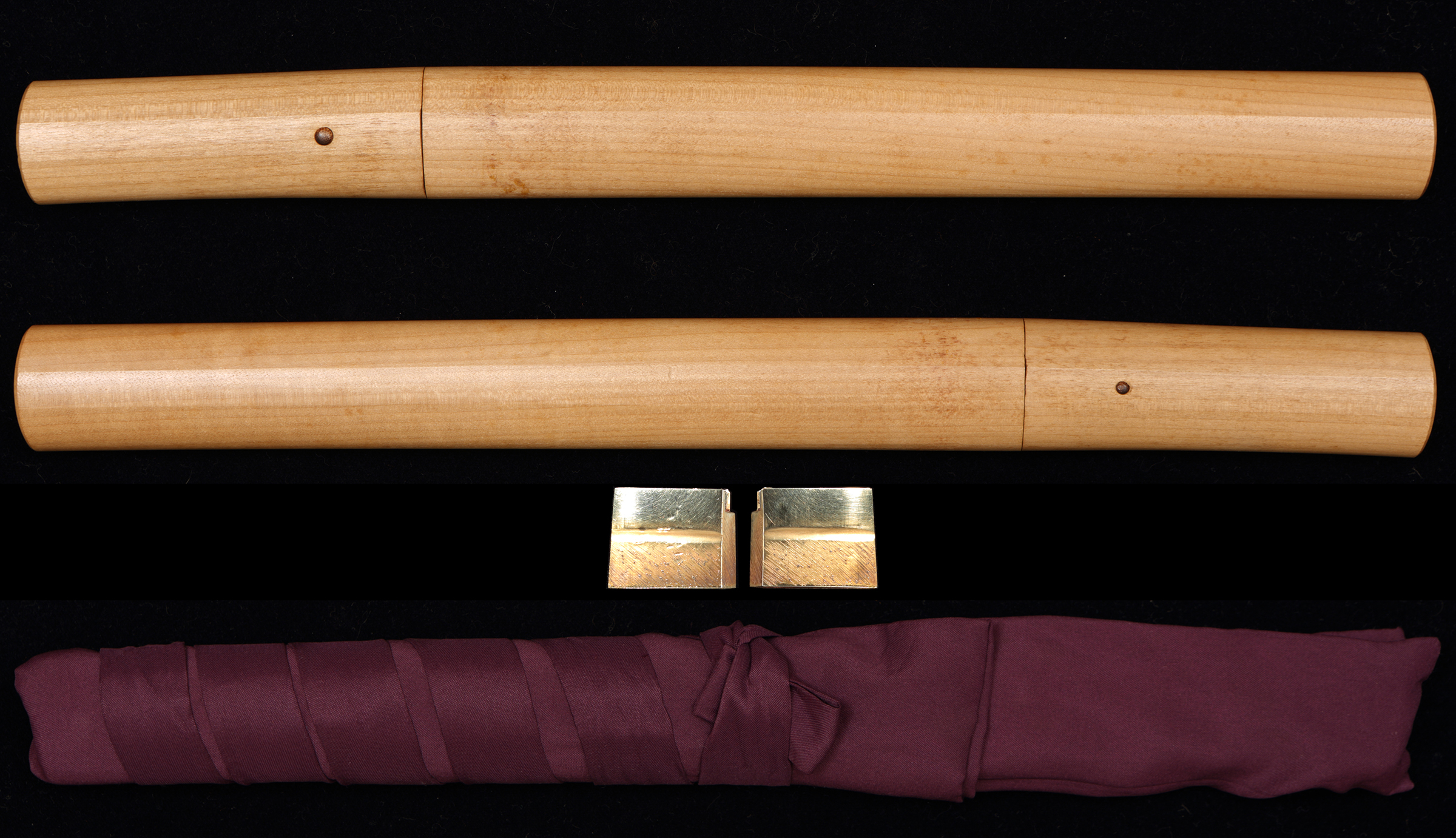 Tanto, Shirasaya

[ Signature ] omote : Kuniyoshi "國吉" ura : -

[
Size
]
Blade length 21.5cm ( 7 sun a little more than 1 bu), sori 0cm ( - ), moto-haba 2,00cm, moto-kasane 0.55cm, mekugi-ana(hole) 1, blade weight 104.8g
, shirasaya length 35cm
[ Period ] Muromachi, second half of
[ Province ] Unknown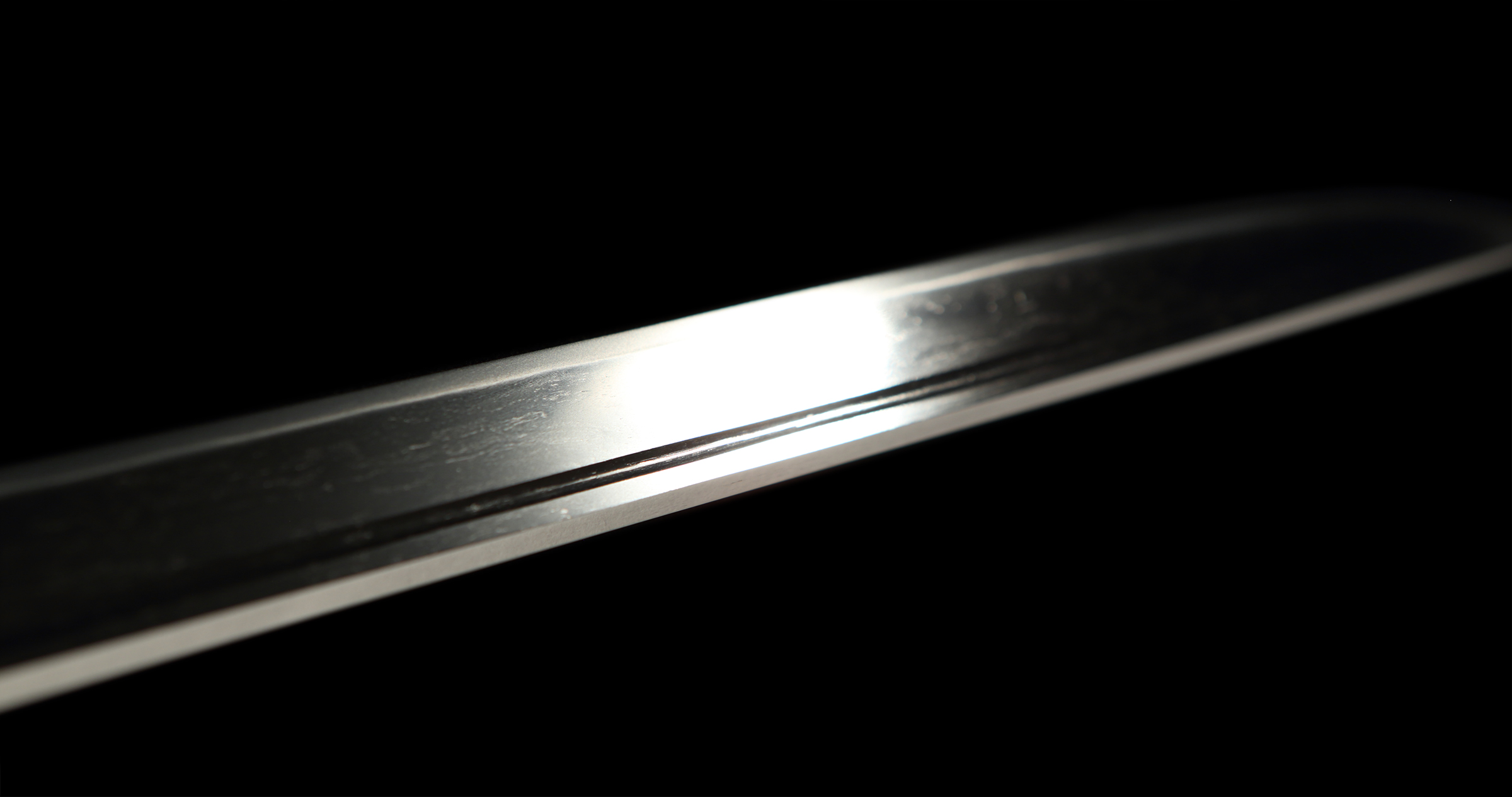 [ Feature ]
Form : Hira-zukuri. Iori-mune. Both mihaba and kasane are ordinal. There is difference between moto-haba and saki-haba. Uchi-zori attached form.
Nakago : Ubu. Yasurimes are katte-sagari. Saki is kuri-jiri. One hole.
Horimono engraving : On omote and ura side, there are bô-hi grooves.
Jigane : Itame-hada, showing streamline as well, becoming masa. Jinie attached. Nie-utsuri appeared.
Hamon : Narrow hoso-suguha. Nioikuchi is clear. Nie attached well. Kui-chigai-bas mixed. Sunagashis appeared.
Boushi : It runs in sugu, then turns in komaru.

[ Highlight ]
Jiba reflect lights strongly. The sword has classical taste, which one can appreciate.

[ Conditions ] There is very weak horizontal hike scratch.

[
Attachments
] Habaki (suaka-ji, gold foiled, single), shirasaya, bag of shirasaya and
NBTHK Hozon paper ( issued on 15th March Heisei 30(2018))

[
Item number
] A011018 [
Price
]
JPY 250,000
(shipping and insurance fee are not included)