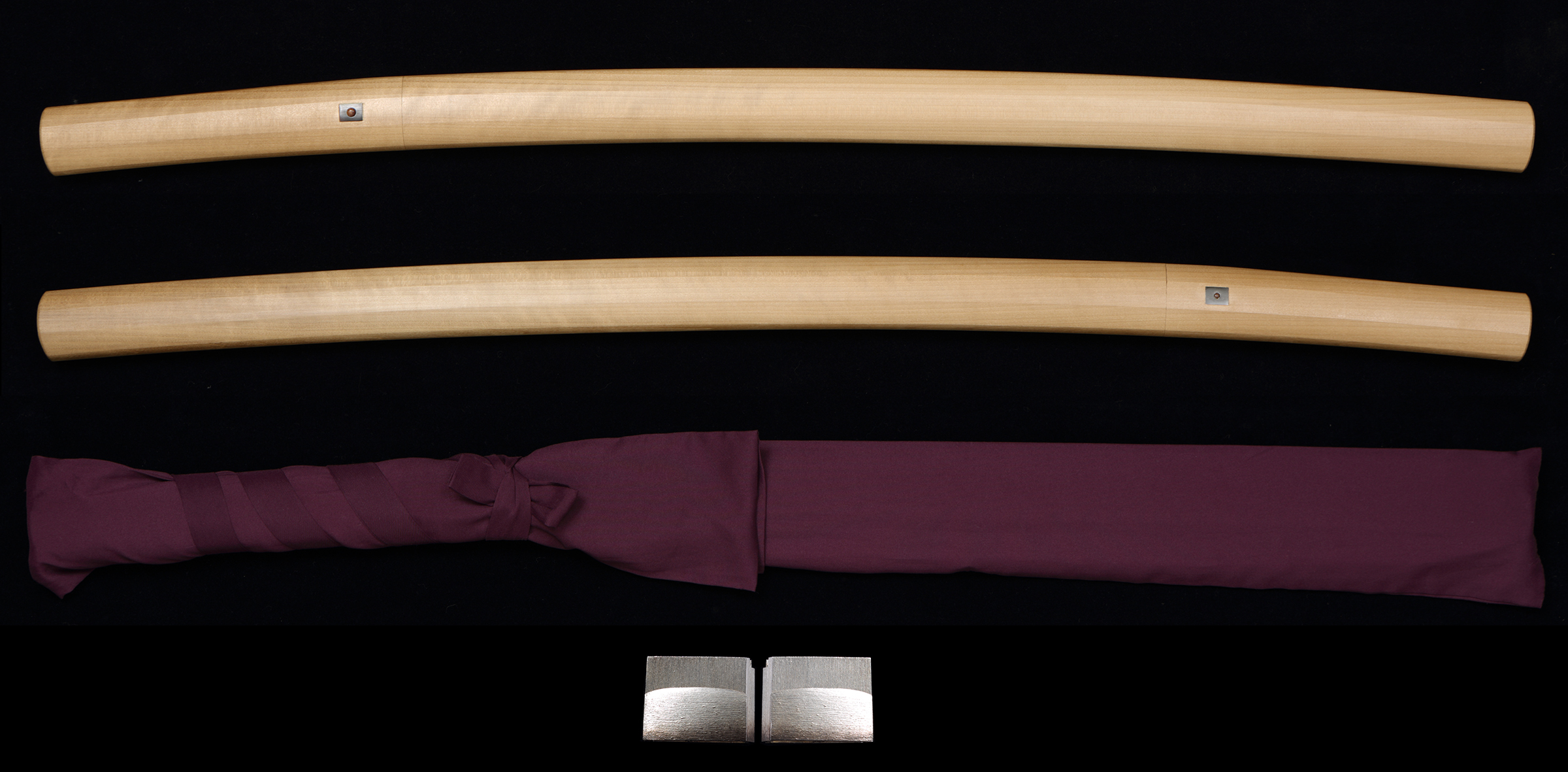 Wakizashi, Shirasaya

Hitachi no kami Muneshige

[ Signature ] omote : "常陸守宗重" ura : "以南蠻鐡作之"

[
Size
]
Blade length 59.5cm (1 shaku 9 sun 3 bu 3 rin), sori 1.0cm (3 bu 3 rin), moto-haba 3.07cm, moto-kasane 0.71cm, saki-haba 2.20 cm, saki-kasane 0.50 cm, mekugi-ana(holes) 1, blade weight 602.0g
, shirasaya length 85cm
[ Period ] Edo, in the middle of. Around Enpo "延宝"
[ Province ] Settsu "摂津"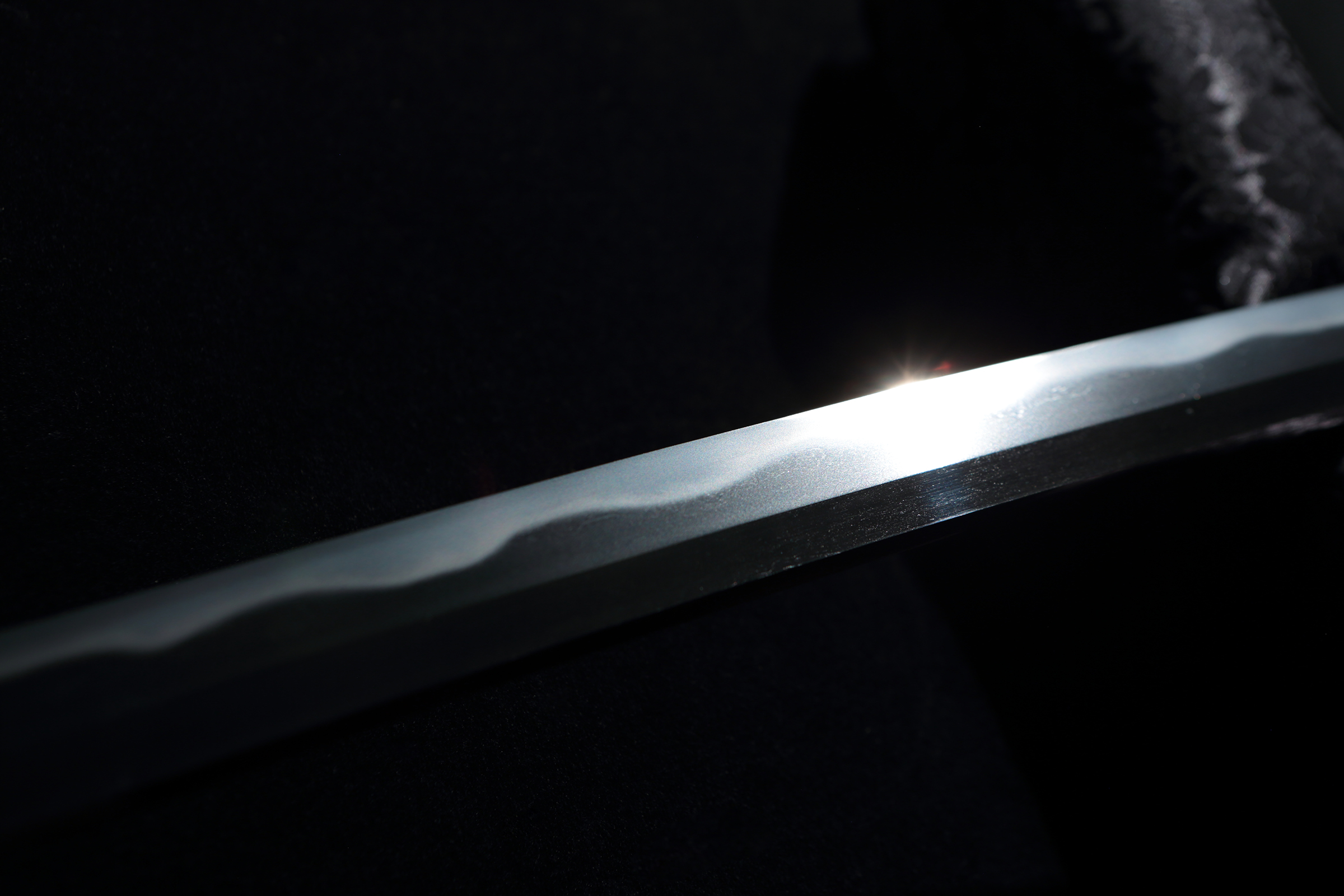 [ Feature ]
Form : Shinogi-zukuri. Iori-mune. Mihaba is relatively wide. Kasane is ordinal. There are some differences between moto-haba and saki-haba. High shinogi and shallow sori attached. Chu-kissaki extended form.
Nakago : Ubu. Yasurimes are sujikais wtih kesho. Saki is kuri-jiri. One hole.
Jigane : Itame-hada well grained. Mokumes mixed. Jinie attached. Chikei appeared.
Hamon : It starts in sugu. In notare-hamon, ko-gunomes mixed. Ashis and deep nioi appeared. Nie attached as well. Kin-sens and sunagashis appeared.
Boushi : It runs in sugu. Saki turns which saki form becoming sharp.

[ Highlight ]
Hitachi-no-kami Muneshige "常陸守宗重", also known as Tada Ubei (Uhyoe) "多田宇兵" or Sobei "宗兵衛" was born in Harima. He was a student of Tsuda Sukehiro and lived in Tokiwa-machi, Osaka, where he made swords in the mid-Edo period. He was a student of Tsuda Sukehiro. There is a chronicle (creation year signature on sword) of the third year of Enpo. This work is a long size Wakizashi with well-grained, bright, and clear jigane in whch fine nie well attached. In a gentle curved notare blade tempered area pattern, long kin-sens and sunagashi appeared.

[ Conditions ]
Excellent.

[ Attachments ]
Habaki (siliver, double), shirasaya, bag of shirasaya and NBTHK Tokubetsu hozon paper ( issued on 14th July Heisei 27(2015))

[
Item number
] A011220 [
Price
]
JPY 550,000
(shipping and insurance fee are not included)