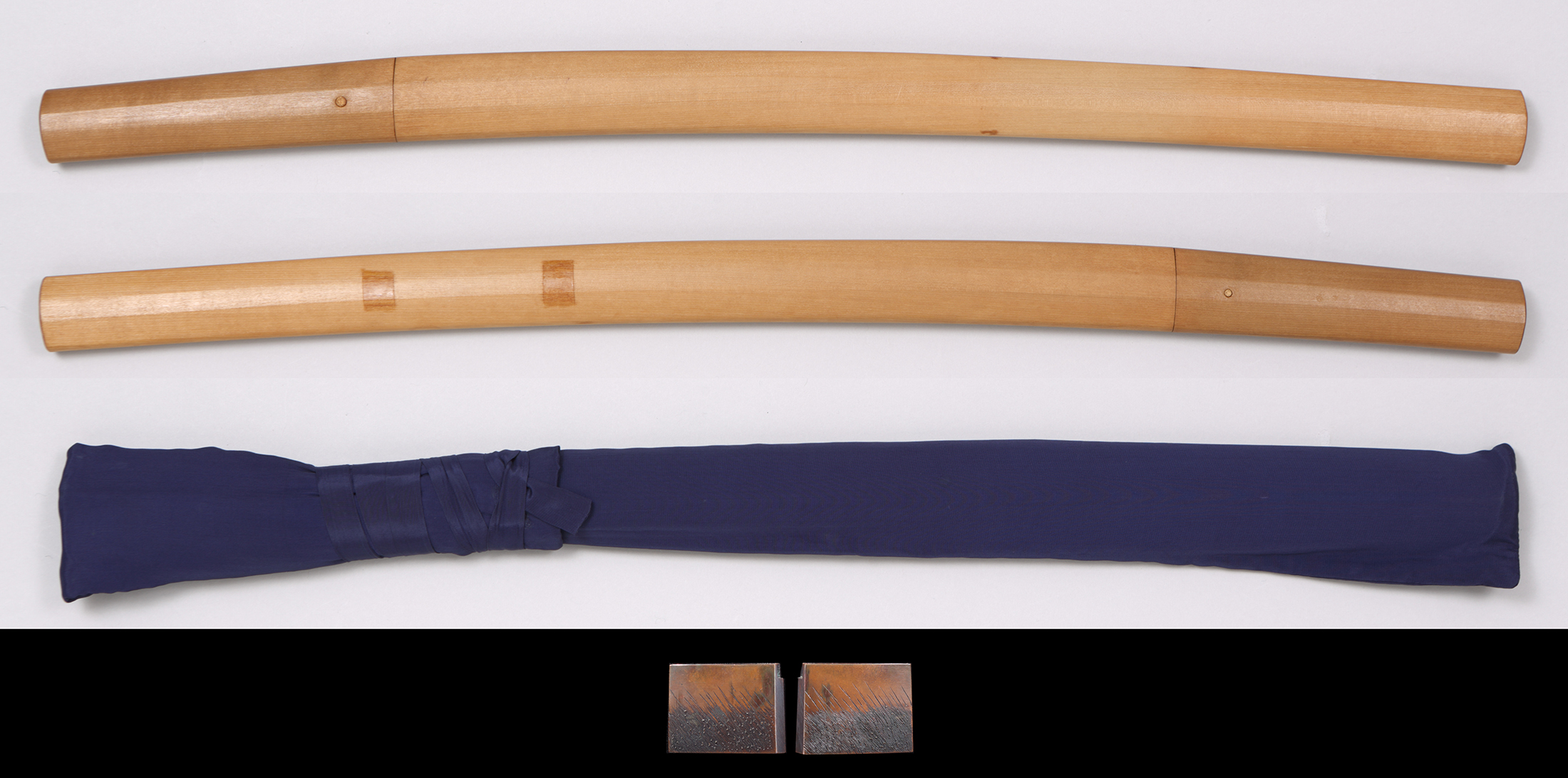 Wakizashi, Shirasaya

Hoshu Takada ju Fujiwara Yukinaga

[ Signature ] omote : "豊州高田住藤原行長" ura : -

[
Size
]
Blade length 51.8cm (1 shaku 7 sun 0 bu 9 rin), sori 0.7cm (2 bu 3 rin), moto-haba 2.89cm, moto-kasane 0.50cm, saki-haba 2.20 cm, saki-kasane 0.46 cm, mekugi-ana(hole) 1, blade weight 484.5g
, shirasaya length 73cm
[ Period ] Edo "江戸" first half of.
[ Province ] Bungo "豊後"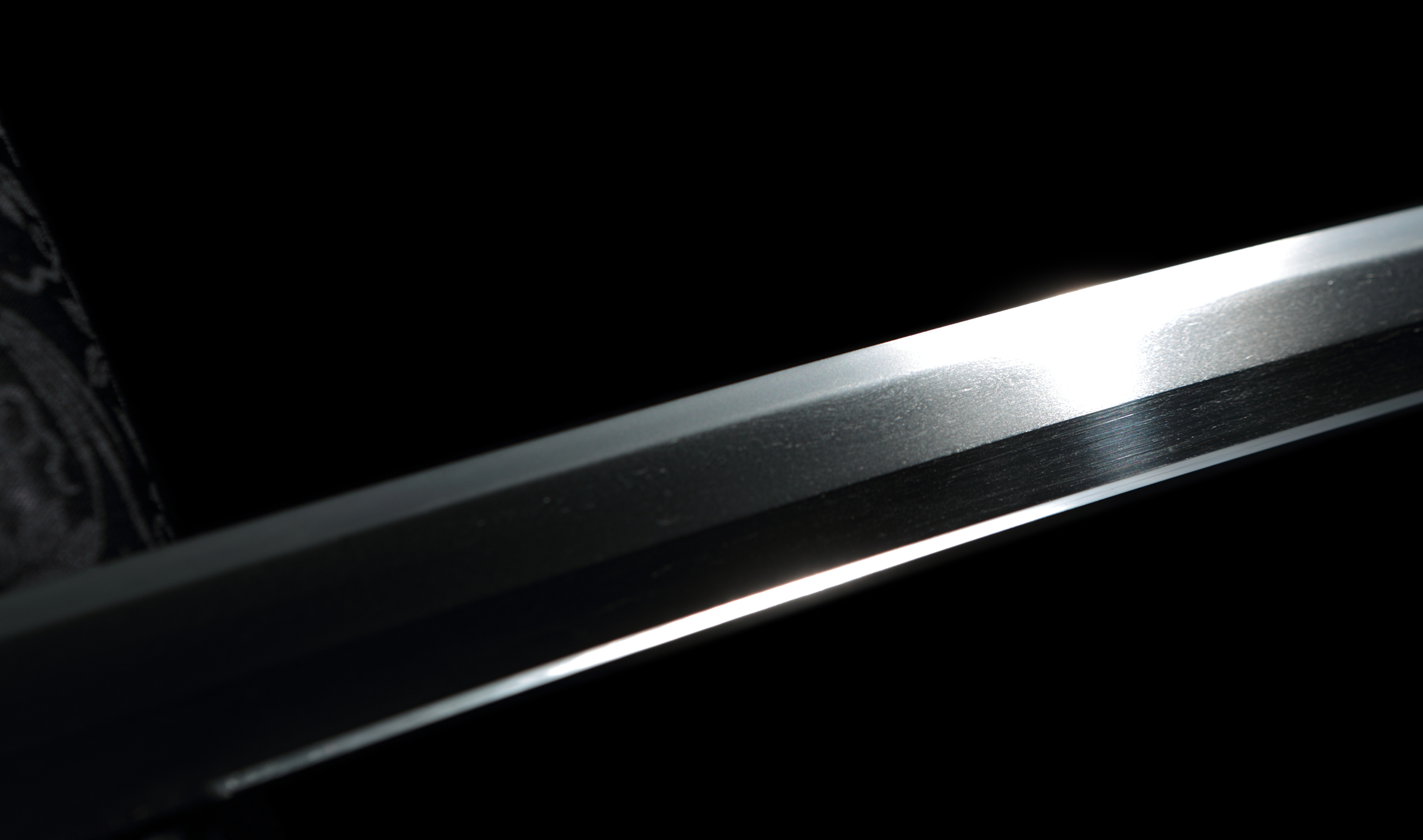 [ Feature ]
Form : Shinogi-zukuri. Iori-mune. Both mihaba and kasane are ordinal. There are some diffrences between moto-haba and saki-haba. Shallow sori attached. Chu-kissaki form.
Nakago : Ubu. Yasurimes are kiri. Saki is ha-agari kuri-jiri. One hole.
Jigane : Itame-hada well grained. Mokumes and other changes mixed. Jinie attached. Fine chikei appeared.
Hamon : Nioi based, chu-sugu-ha.
Boushi : It runs in sugu. It turns in ko-maru. Saki has a little haki-kake.

[ Highlight ] Bo-shu Yukinaga is called Shudo Hirayoshi. A swordsmith of the Bungo-Takada school who made swords in the early Edo period, around the Kanbun period. He has signatures such as "豊後高田住藤原行長", "藤原行長", "豊州高田住藤原行長", "豊州高田住大和守藤原行長", etc. The chronological inscription shows the work to be dated Kanbun 5. This work is of the Kanbun shinto style, with a well-made and beautiful jigane. The suguha blade shows well.

[ Conditions ] There is some light rust on the Shinogi-ji, but otherwise the condition is generally good.
[ Attachments ] Habaki, shirasaya, bag of shirasaya and NBTHK hozon paper "保存刀剣鑑定書"( issued on 24th May Reiwa 3(2021))日本美術刀剣保存協会令和3年5月24日発行)

[
Item number
] A021021 [
Price
]
JPY 260,000
(shipping and insurance fee are not included)