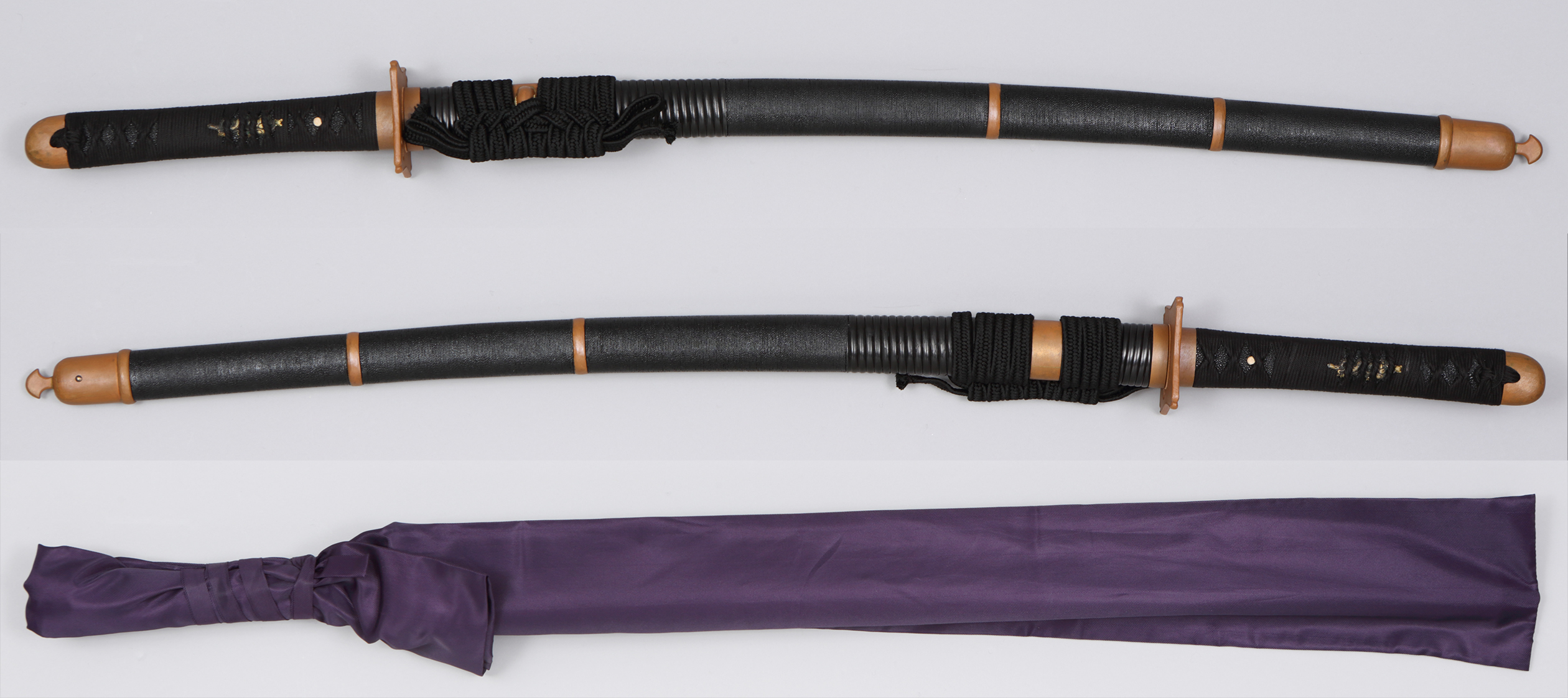 Katana, Koshirae

Signed as Fujiwara Masahide

[ Signature ] omote : "羽州烏帽子山麓藤原正秀造" ura : "安永六年二月吉祥日"

[
Size
]
Blade length 65.3cm (2 shaku 1 sun 5 bu 5 rin), sori 1.0cm (3 bu 3 rin), moto-haba 2.98cm, moto-kasane 0.48cm, saki-haba 2.10 cm, saki-kasane 0.39 cm, mekugi-ana(holes) 2, blade weight 634.5g
, koshirae length 100cm
[ Period ] Edo "江戸", end of.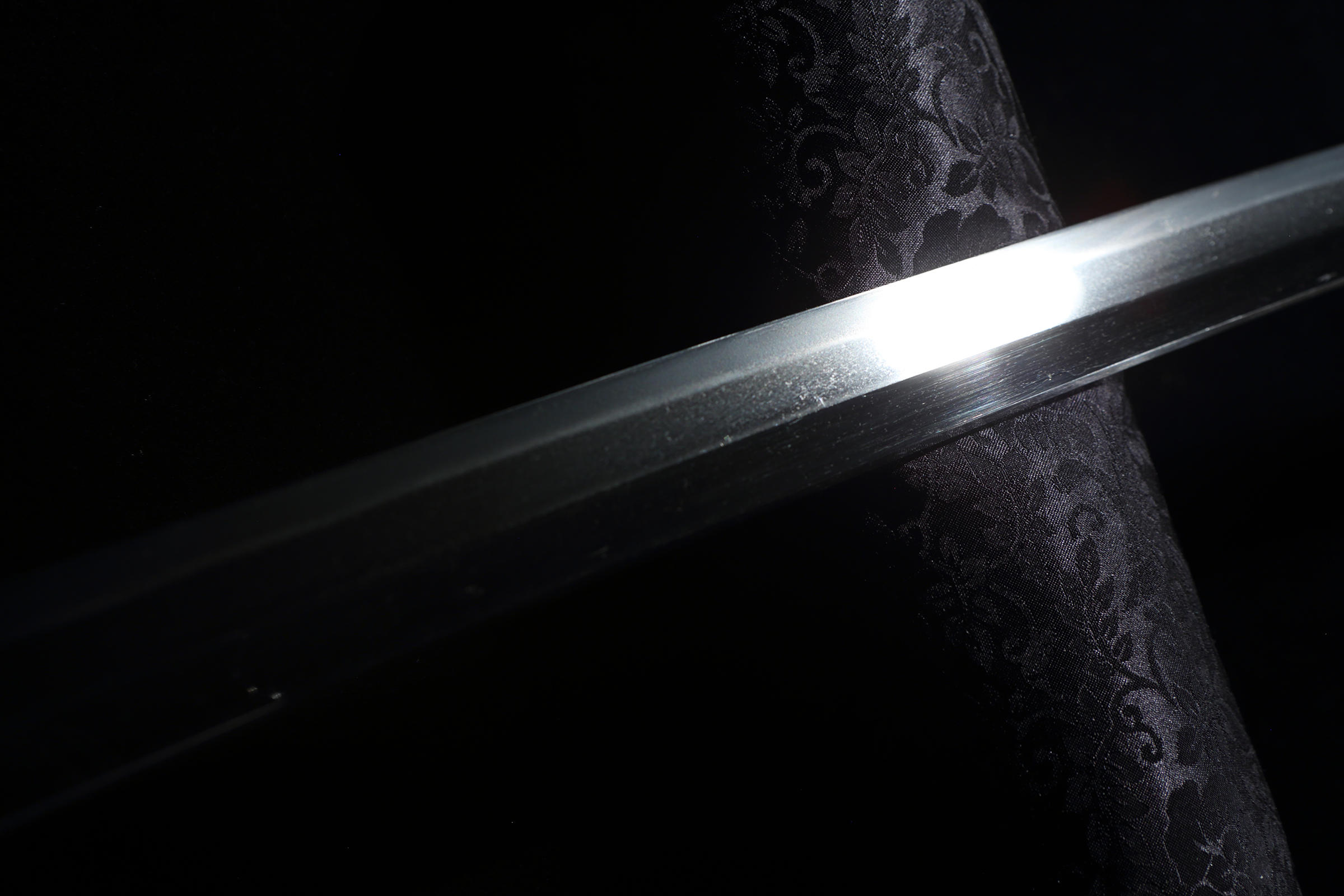 [ Province ] Satsuma
[ Feature ]
Form : Shinogi-zukuri. Ioir-mune. Both mihaba and kasane are ordinal. Relatively high shinogi-suji and shallow sori attached. Chu-kissaki form.
Nakago : Ubu. Yasurimes are shallow katte-sagari. Saki is kiri. Two holes.
Jigane : Itame-hada. Jinie attached. Chikei appeared.
Hamon : Chu-sugu-ha. Ko-nie attached.
Boushi : It runs in sugu. It turns in ko-maru form.

"籐巻糸巻鞘打刀拵 : 素銅地揃金具 龍図目貫"

[ Hgihlight ]
Blade nakago has two holes, one of which called hikae-mukugi-ana "控え目釘孔". Koshirae scabbard has its uniqueness using ensembled suaka-metal fittings between fuji-maki "籐巻" wrapping and wire wrapping hilt.

[ Conditions ]
Rust on omote side of shinogi-ji, around middle of blade. Vertical crack, 10-15cm above machi, omote side of hira-ji. Koshirae is brand-new.

[ Attachments ]
Habaki (suaka-ji, single), koshirae and bag of koshirae.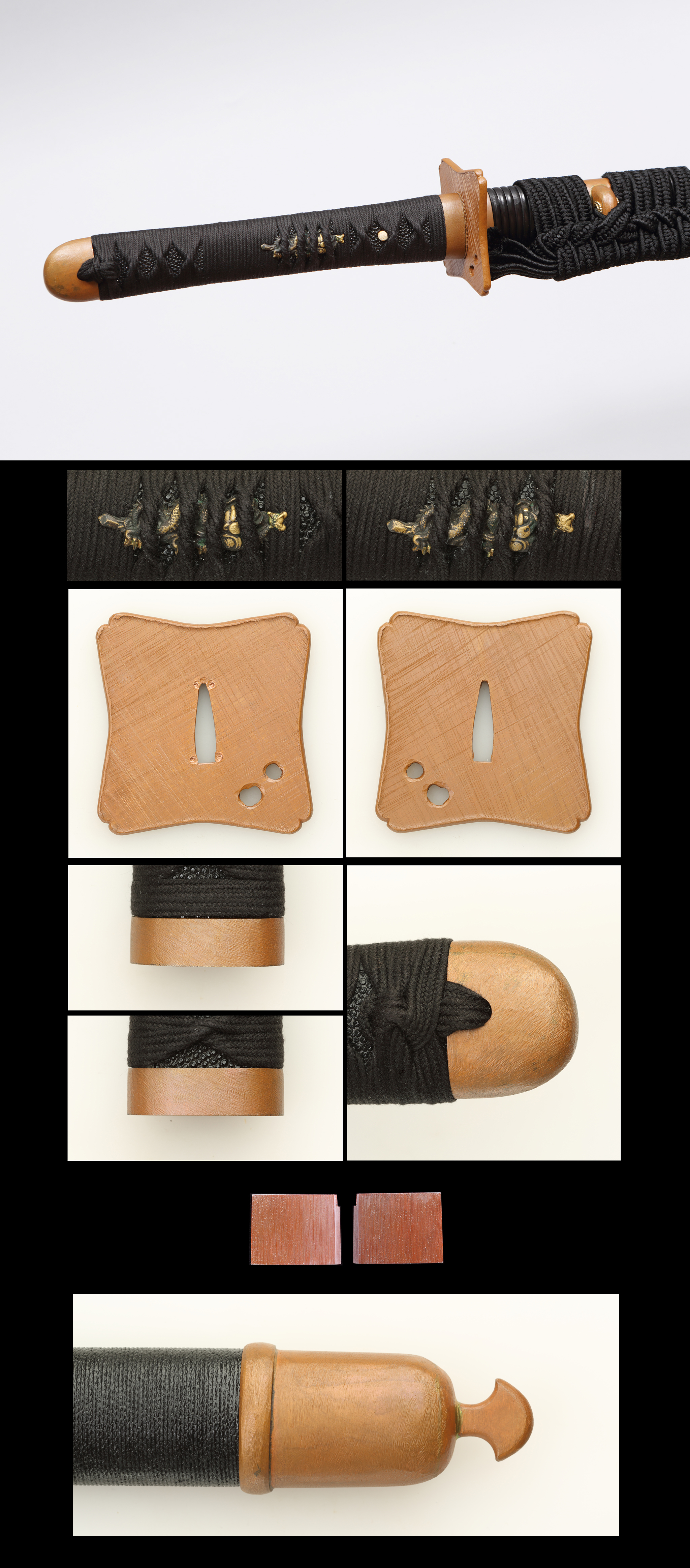 [
Item number
] A021120 [
Price
]
SOLD