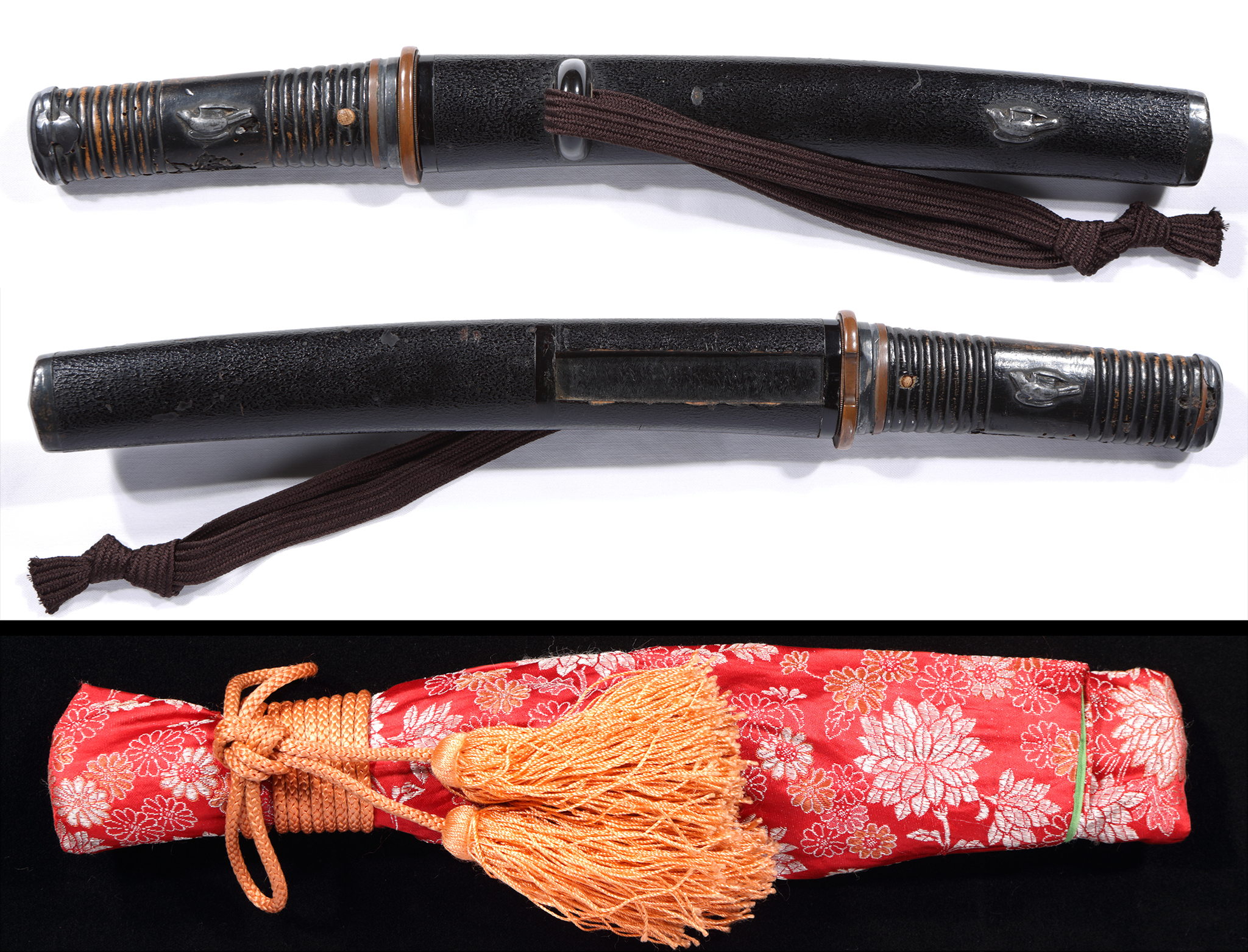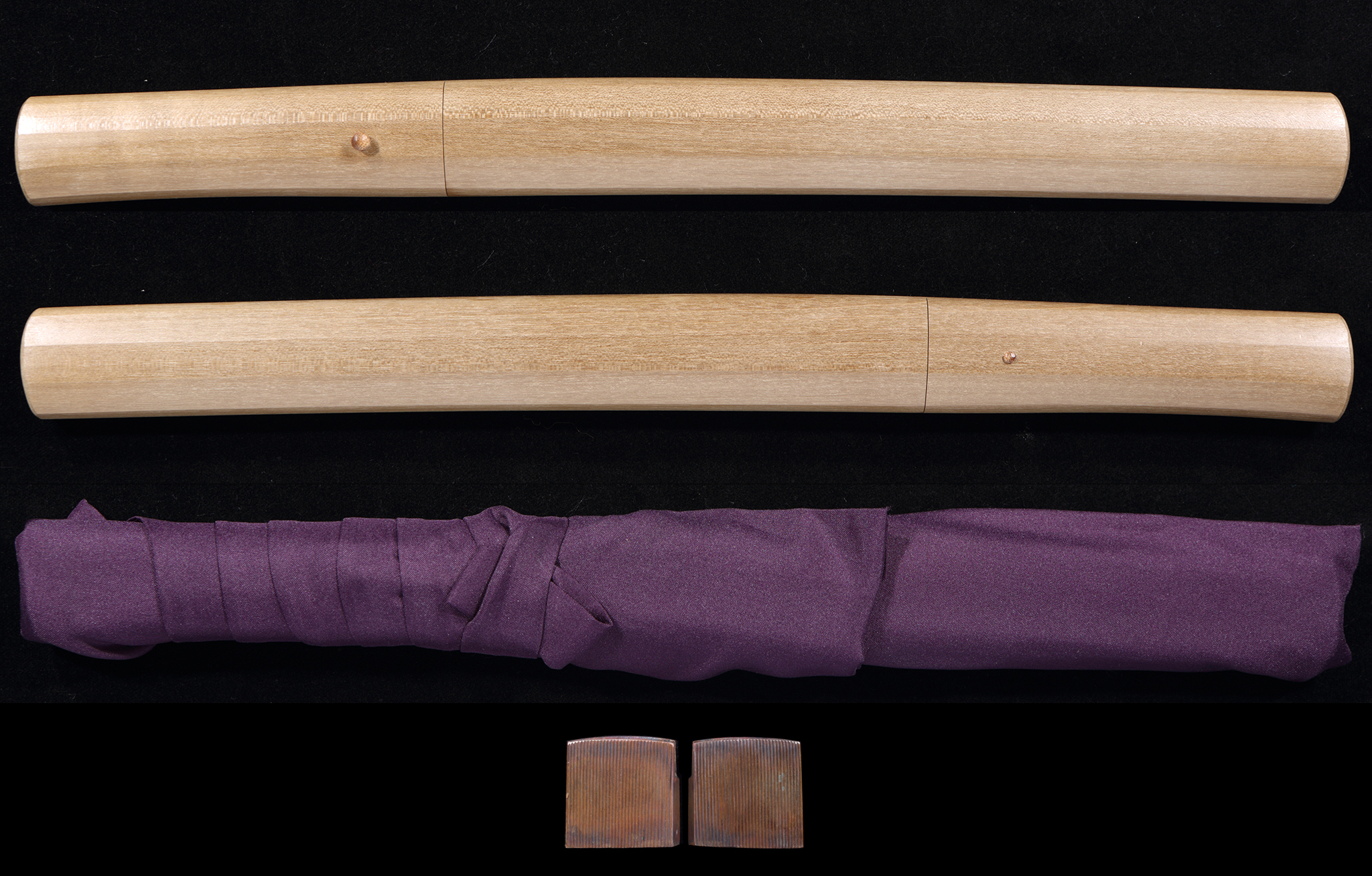 Tanto, Shirasaya, Koshirae

[ Signature ] omote : no signature ura : -

[
Size
]
Blade length 21.6cm ( 7 sun 1 bu 2 rin), sori 0cm ( n/a ), moto-haba 1.94cm, moto-kasane 0.43cm, saki-haba 0.44 cm, mekugi-ana(hole) 1, blade weight 94.7g
, shirasaya length 37.8cm, koshirae length 36.6cm
[ Period ] Edo, end of
[ Province ] Unknown
[ Feature ]
Form : Kata-hira-zukuri. Kata-shô-bu-zukuri. Both mihaba and kasane are ordinal. Very shallow saki-zori attached. Small size tantô.
Nakago : Ubu. Yasurimes are suji-kais and keshô. Saki is ha-agari, kuri-jiri. One hole.
Jigane : Itame-hada. Shinogi-ji is masa.
Hamon : Yaki-dashi is sugu. Gunome-midare. Ashis and sunagashis appeaered. Nie attached.
Boushi : It runs in midare-komi. Saki turns deeply in pointly shape.

Koshirae : ishime-nuri-zaya tantô-koshirae ; tsuba : mumon hamidashi-tsuba(suaka-ji) ; menuki : design of swallow ; metal fittings of sheath (silver katachi-bori)"石目塗鞘短刀拵 : 無文喰出鐔(素銅地)、燕図目貫・鞘金具(銀容彫)"

[ Highlight ]
Fine form small size tantô. Sequenced gunomes hamon tempered which nioikuchi is clear and ashis appeared. Tantô koshirae attached which swallow metal fittings are impressive.

[ Conditions ]
There is shallow small flaw around monouchi of omote side. Polishment conditions are excellent.
[ Attachments ]
Habaki (suaka-ji, single), shirasaya, bag of shirasaya, koshirae and bag of koshirae.
[
Item number
] A031219 [
Price
]
JPY 135,000- -> JPY 120,000-
(shipping and insurance fee are not included)
PRICE DOWN!