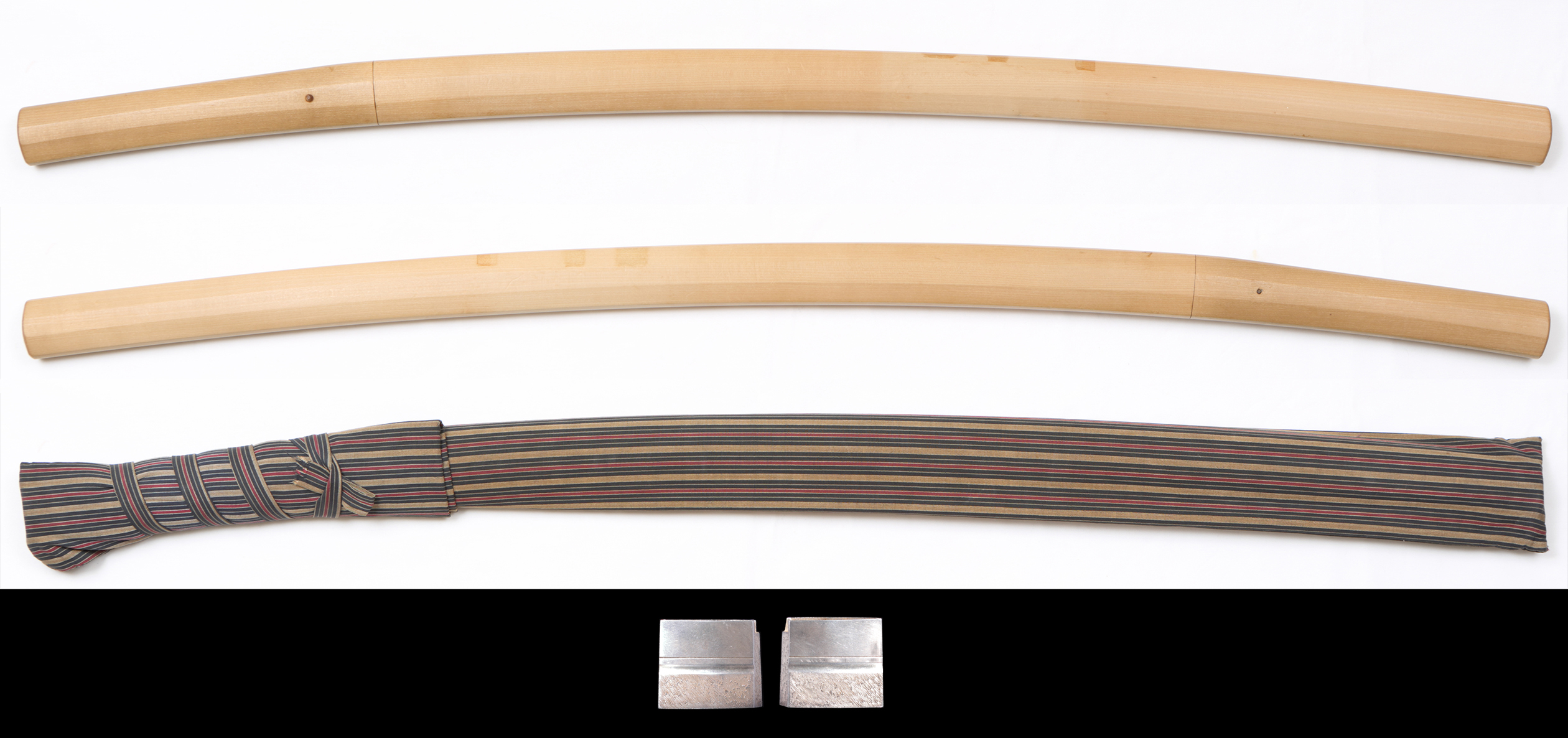 Katana, Shirasaya

Mumei, attributed to Yoshii

[ Signature ] omote : no signature ura : -

[
Size
]
Blade length 69.4cm (2 shaku 2 sun 9 bu 0 rin), sori 1.5cm (4 bu 9 rin), moto-haba 2.71cm, moto-kasane 0.67cm, saki-haba 1.70 cm, saki-kasane 0.34 cm, mekugi-ana(holes) 2, blade weight 575.5g
, shirasaya length 97.5cm
[ Period ] Muromachi, beginning of
[ Province ] Bizen "備前"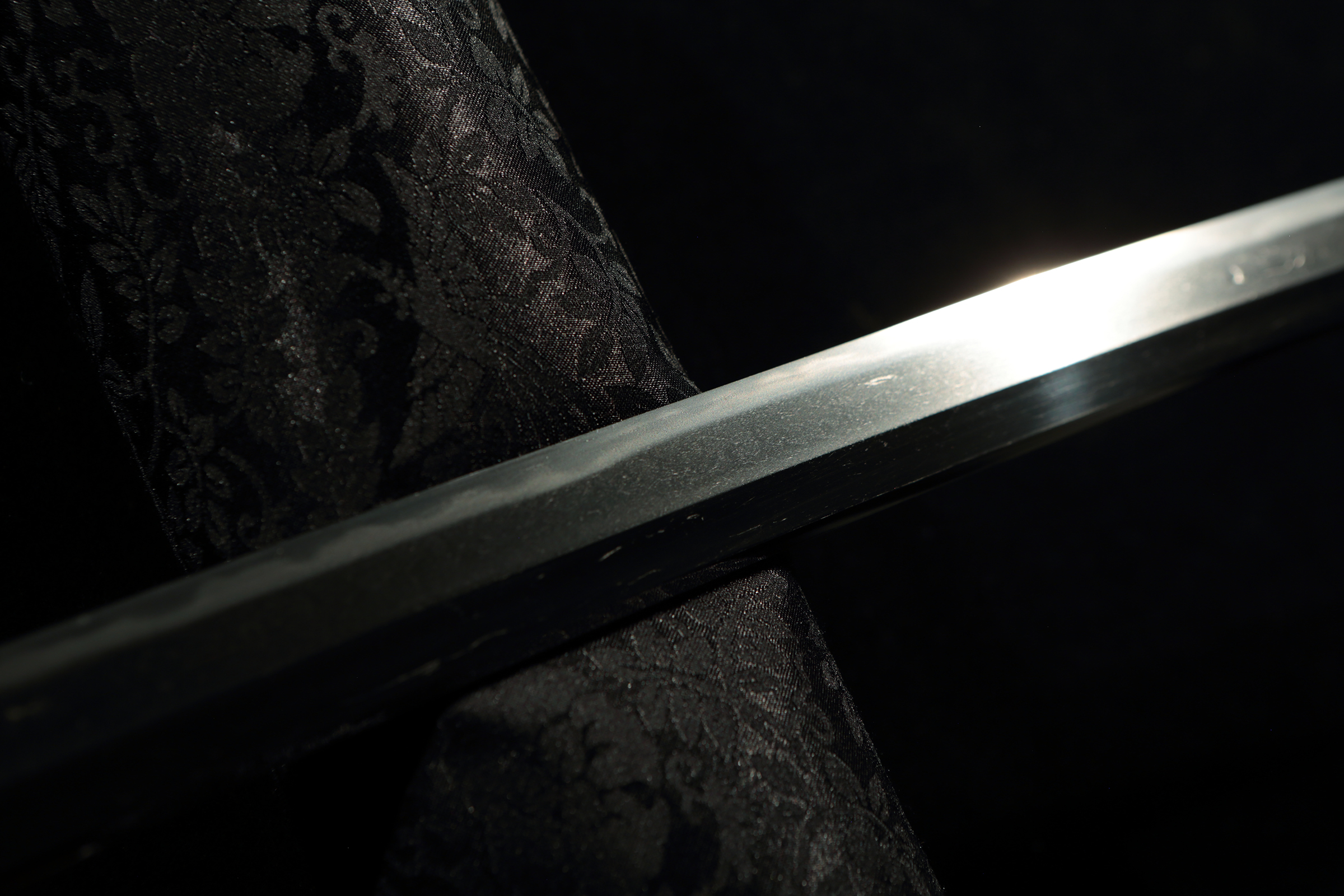 [ Feature ]
Form : Shinogi-zukuri. Iori-mune. Both mihaba and kasane are ordinal. A little shallow sori attached. Chu-kissaki form.
Nakago : Suri-age. Yasurimes are suji-kais. Saki is kiri. Two holes.
Jigane : Itame-hada well grained. Fine jinie attached. O-hada mixed.
Hamon : Sugu-"ha"s tone. Range of ko-gunomes. Ko-ashis appeared. Ko-nie attached. Sunagashis appeared.
Boushi : It turns in komaru with a little notare. Saki shows haki-kake form.

[ Highlight ]
Yoshii school has begun the end of Kamakura period. In between Yoshii school and Osafune school of Bizen county, there is Yoshii river. Hamon with a range of gunomes, attached ko-nie and appeared sunagshis, which typical for Yoshii school, is impressive combined with free and easy form.
[ Conditions ]
A little tiredness from polish, and some scratches. There is 2-3mm flaw caused by cutting, 5cm below yoko-te, ura side. The condition of polish is so good that it can be appreciated and preserved in current status.

[ Attachments ]
Habaki (silver, single), shirasaya, bag of shirasaya and NBTHK Tokubetsu kicho paper "特別貴重刀剣認定書"( issued on 20th March Showa"昭和" 52(1977))

[
Item number
] A050320 [
Price
]
JPY 350,000
(shipping and insurance fee are not included)