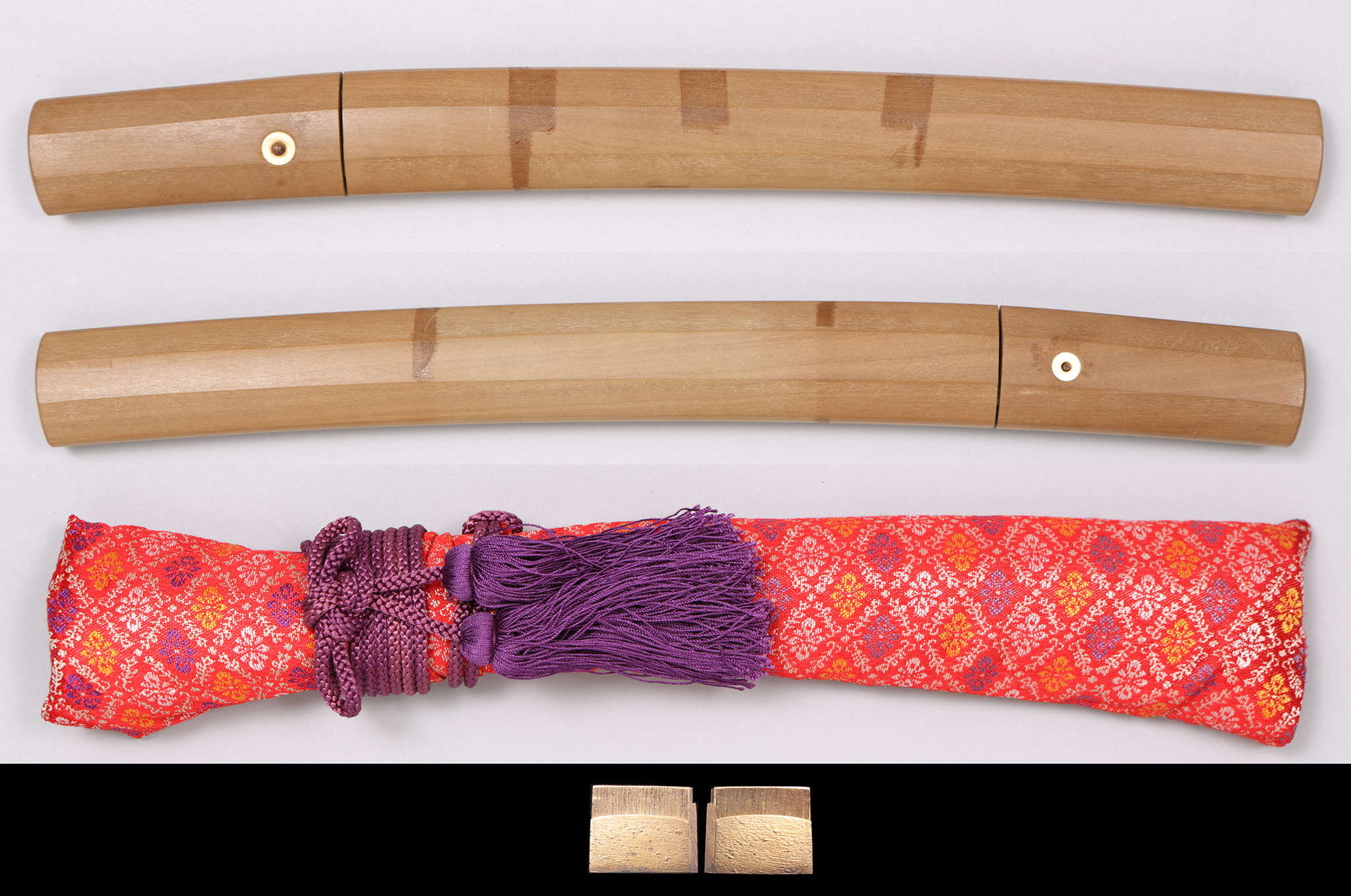 Tanto, Shirasaya

Mumei, attributed to Kazusa no kuni Masanao

[ Signature ] omote : no signature ura : -

[
Size
]
Blade length 26.9cm (8 sun 8 bu 7 rin), sori 0.3cm ( 9 rin), moto-haba 2.80cm, moto-kasane 0.76cm, mekugi-ana(hole) 1, blade weight 259.5g
, shirasaya length 40.5cm
[ Period ] Edo "江戸", scond half of. Around Kaei "嘉永"
[ Province ] Kazusa "上総"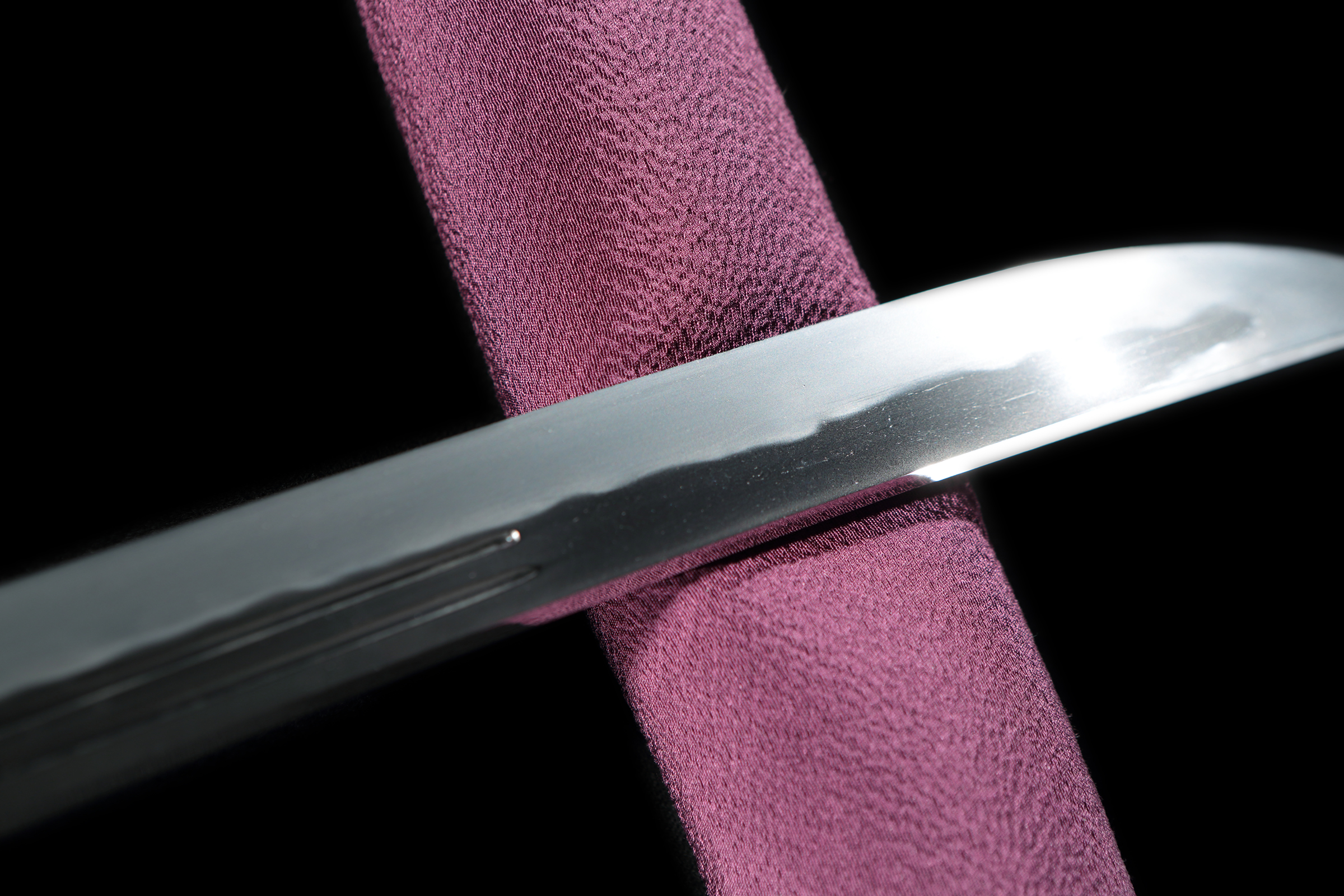 [ Feature ]
Form : Hira-zukuri. Iori-mune. Mihaba is wide. There few differences between moto-haba and saki-haba. Kasane is thick. Sturdya shape. Fukura comes to be "kareru" state.
Engraving : (omote) futa-suji-his. Round stops. (ura) -
Nakago : ubu. Yasurimes are suji-kais. Saki is kuri-jiri. One hole.
Jigane : Itame-hada. Grained patterns come to be appeared on the surface. Jinie attached. Chikei appeared.
Hamon : Ko-notare. Gunomes mixed. Ko-nie attached. Fine sunagashis appeared.
Boushi : It runs in midare-komi. Saki is ko-maru. It turns deep.

[ Highlight ] Kazusa no Kuni Masanao is said to have been a student of Minamoto no Kiyomaro. He is a swordsmith from Kazusa Province who created swords in the late Edo period, around the Kaei era. He has his signatures such as "上総国正直", "上総国住人藤原正直於江府造之", "上総国住人藤原正直", "房州住正直" as such. The chronological inscriptions include works by Kaei 7 and Genji 2. He is known as a skilled swordsmith despite his limited number of pieces. The work is characterised by its grandiose appearance, kareru statue of fukura and wide width of tempered blade. There are some scratches, decay marks under the habaki, and chips at the ha-machi area.

[ Conditions ] There is 1cm long tsukinowa just above boushi of omote. There is umegane on hiraji around machi of ura. It is furutogi(some decades past since last polishment)
[ Attachments ] Habaki, shirasaya, bag of shirasaya and NBTHK hozon paper "保存刀剣鑑定書"(issued on 24th May Reiwa 3(2021))
[
Item number
] A051021 [
Price
]
SOLD