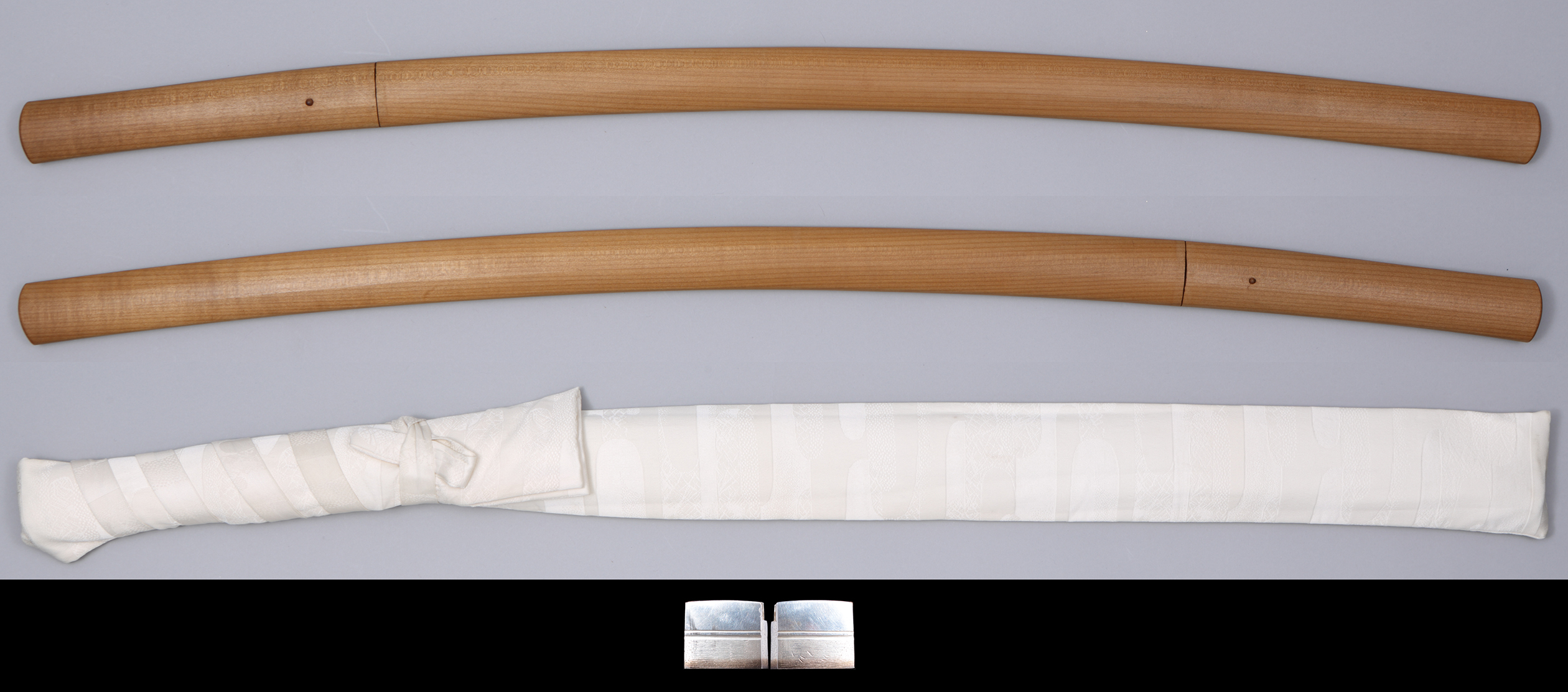 Katana, Shirasaya

Yatsushiro ju Yoshitsugu Kanetsugu gassaku

[ Signature ] omote : "八代住吉次兼嗣合作" ura : "平成三年六月吉日"

[
Size
]
Blade length 73.8cm (2 shaku 4 sun 3 bu 5 rin), sori 2.2cm (7 bu 2 rin), moto-haba 3.58cm, moto-kasane 0.79cm, saki-haba 3.01 cm, saki-kasane 0.65 cm, mekugi-ana(hole) 1, blade weight 1,071g
, shirasaya length 104.5cm
[ Period ] Heisei 3(1991)
[ Province ] Kumamoto pref.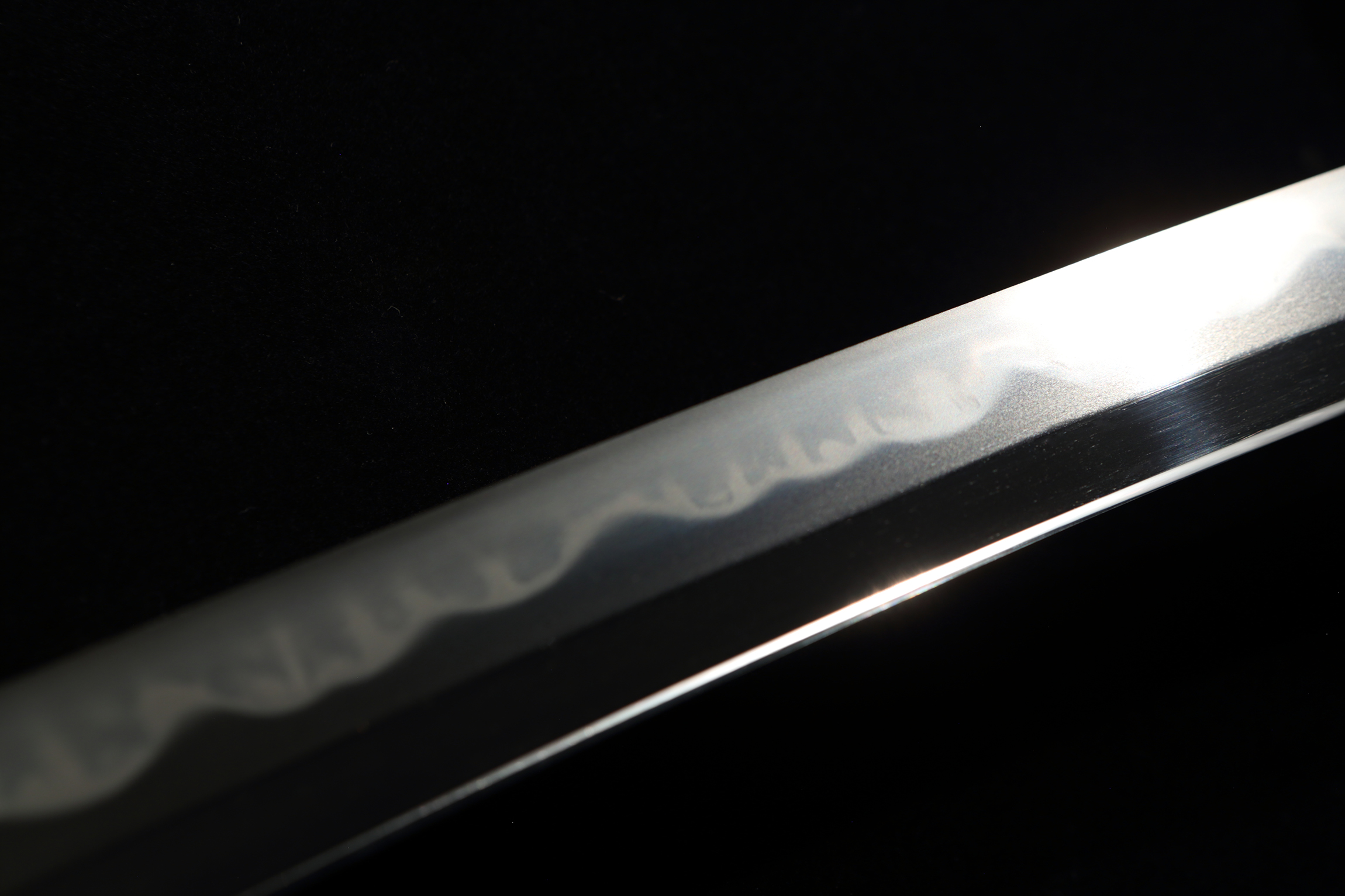 [ Feature ]
Form : Shinogi-zukuri. Iori-mune. Mihaba is wide. Kasane is relatively thick. Thare are few differences between moto-haba and saki-haba.
Nakago : Ubu. Yaruimes are katte-sagari. Saki is kuri-jiri. One hole.
Jigane : Ko-itame-hada. Some changes mixed. Jinie attached.
Hamon : Gunomes midare. Ch-ji-bas mixed. Ashis and yos appeared.
Boushi : It runs in midare-komi shape. Saki turns in ko-maru form.

[ Highlight ] Both Yoshitsugu and Kanetsugu were swordsmiths from Yatsushiro, Kumamoto Prefecture, and this piece suggests that there was interaction between swordsmiths of different generations and genealogies in the local area. Yoshitsugu's real name was Yamada Junji, and he received the character 'Yoshi' from his master Tanigawa Morikichi. He was born in 1931 (Showa 6), was initiated into swordsmanship in 1952 (Showa 27), received approval to make swords on 1 December 1965 (Showa 40), and has been a personal admirer of Inoue Shinkai and Minamoto no Kiyomaro. On the other hand, the swordsmith Kanetsugu is Kimura Kanesada, born in 1951, learnt sword making from his father Kimura Kaneshige and received approval to make swords on 30 November 1976, initially focusing on the Fukuoka Ichimonji and Osafune Kagemitsu styles.

[ Conditions ] There is a slight flaw and a very small chip at the tip of the cutting edge. Otherwise excellent.
[ Attachments ] Habaki(silver base, single), shirasaya and bag of shirasaya.

[
Item number
] A060522 [
Price
]
SOLD