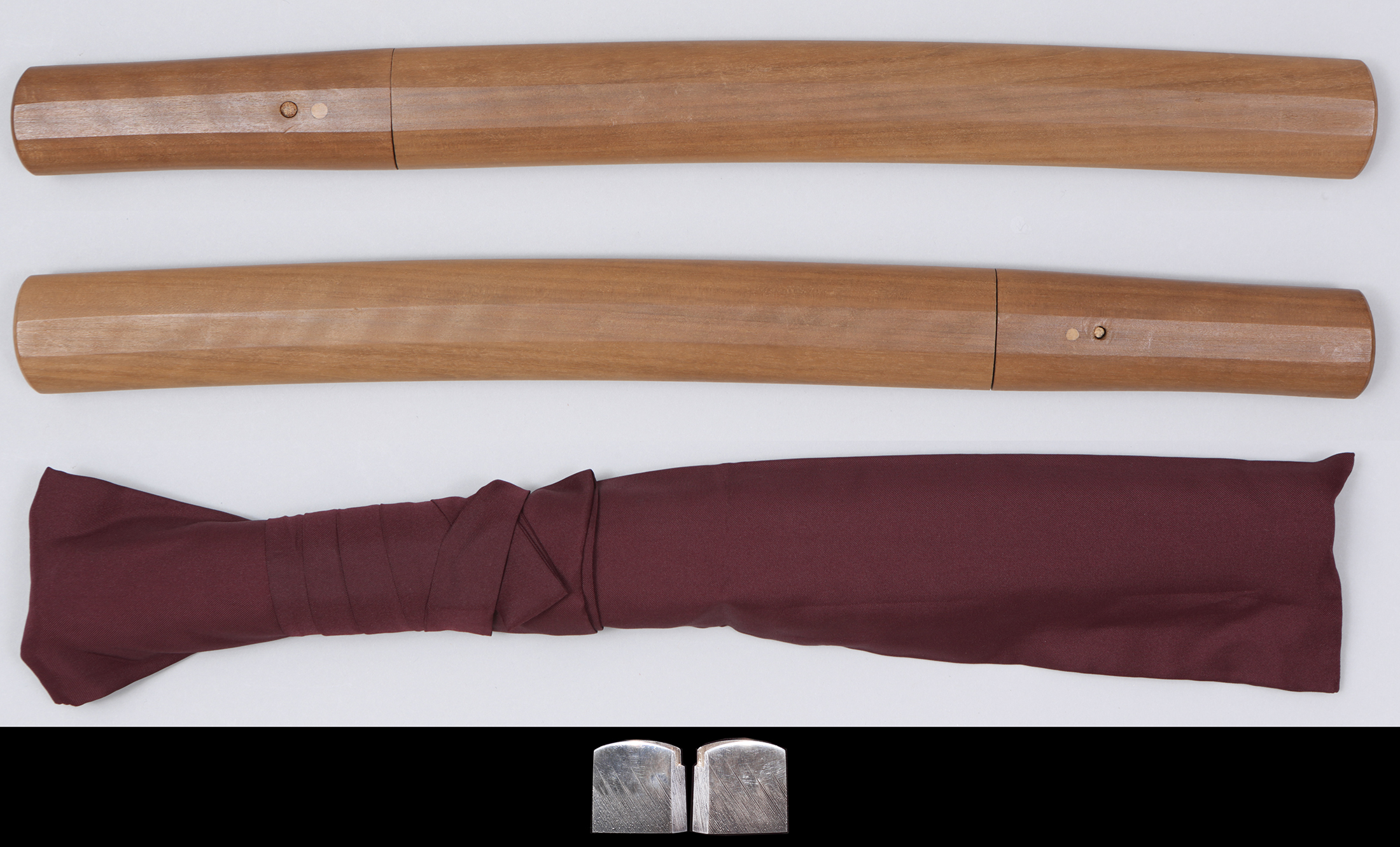 Tanto, Shirasaya

[ Signature ] omote : "備州住久秀" ura : -

[
Size
]
Blade length 26.8cm ( 8 sun 8 bu 4 rin), sori 0cm (n/a), moto-haba 2.28cm, moto-kasane 0.88cm, mekugi-ana(hole) 1, blade weight 214.5g
, shirasaya length 41.5cm
[ Period ] Muromachi, second half of.
[ Province ] Bizen "備前"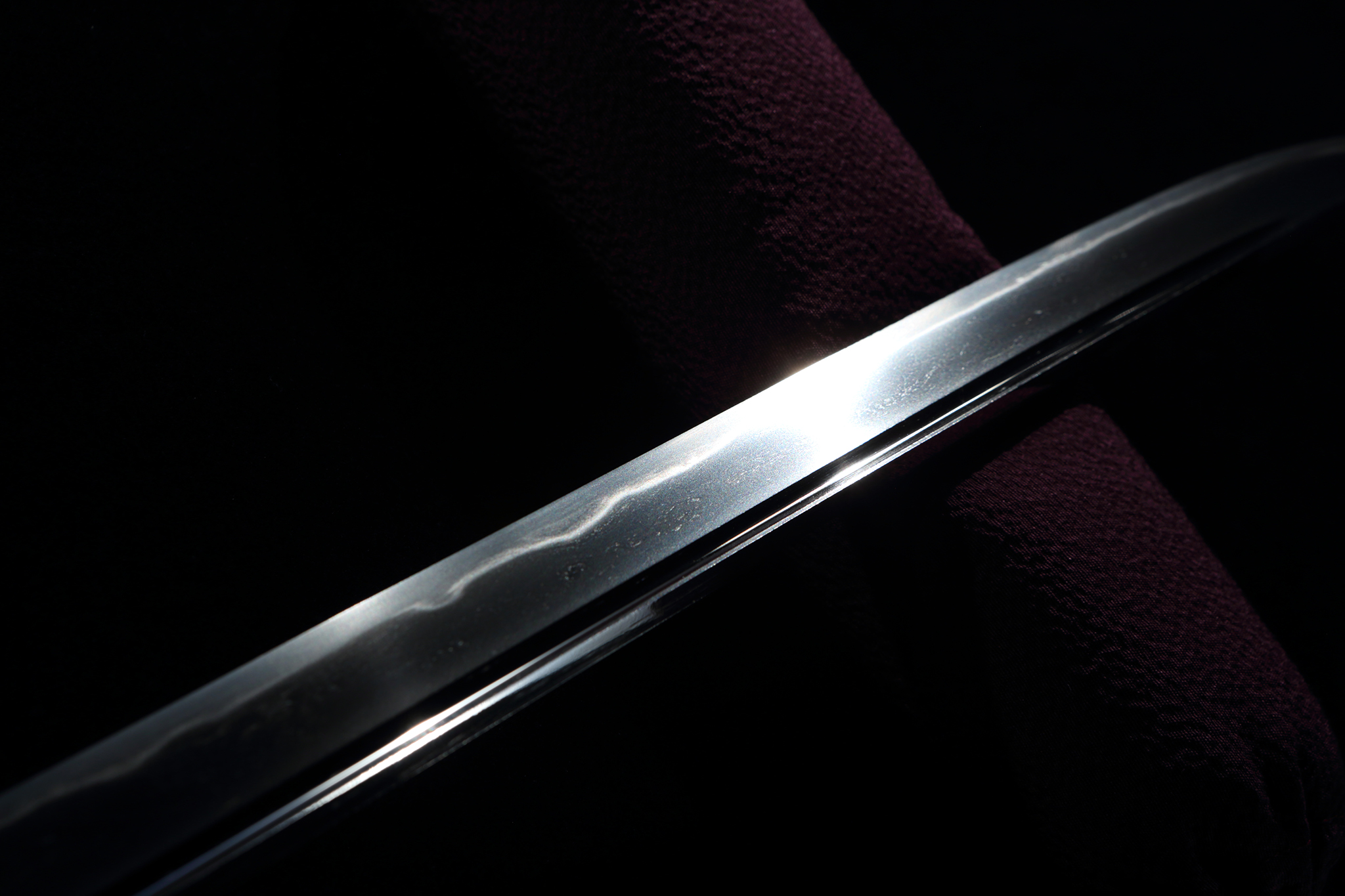 [ Feature ]
Form : HIra-zukuri. Iori-mune. Mihaba is relatively narrow. Kasane is thick. No sori attached. Fukura shows less curveture kareru status.
Engraving : (omote) bô-hi (ura) goma-bashi. Both tips show flowing ends.
Nakago : Yasurimes are katte-sagari. Saki is kuri-jiri. One hole.
Jigane : Itame-hada with some changes. Jinie attached.
Hamon : Notare, gunomes and ko-gunomes mixed. Nioikuchi shows clear distinction. It is very clear. Nie attached. Sunagashis appeared.
Boushi : It runs in ko-maru. It shows haki-kake form.

[ Highlight ] Thick layered tanto which brilliance of the ji-ba is unique. It is a dignified piece of work. Bizen Hisahide is a swordsmith who is not mentioned in the book of names, but is believed to be a Bizen swordsmith of the late Muromachi period. This is a rare piece.
[ Conditions ] Excellent.

[ Attachments ] Habaki(silver ,single), shirasaya, bag of shirasaya and NBTHK Tokubetsu hozon paper "特別別保存刀剣鑑定書"( issued on 5th March Heisei 30(2018))


[
Item number
] A070621 [
Price
]
JPY 650,000-
(shipping and insurance fee are not included)