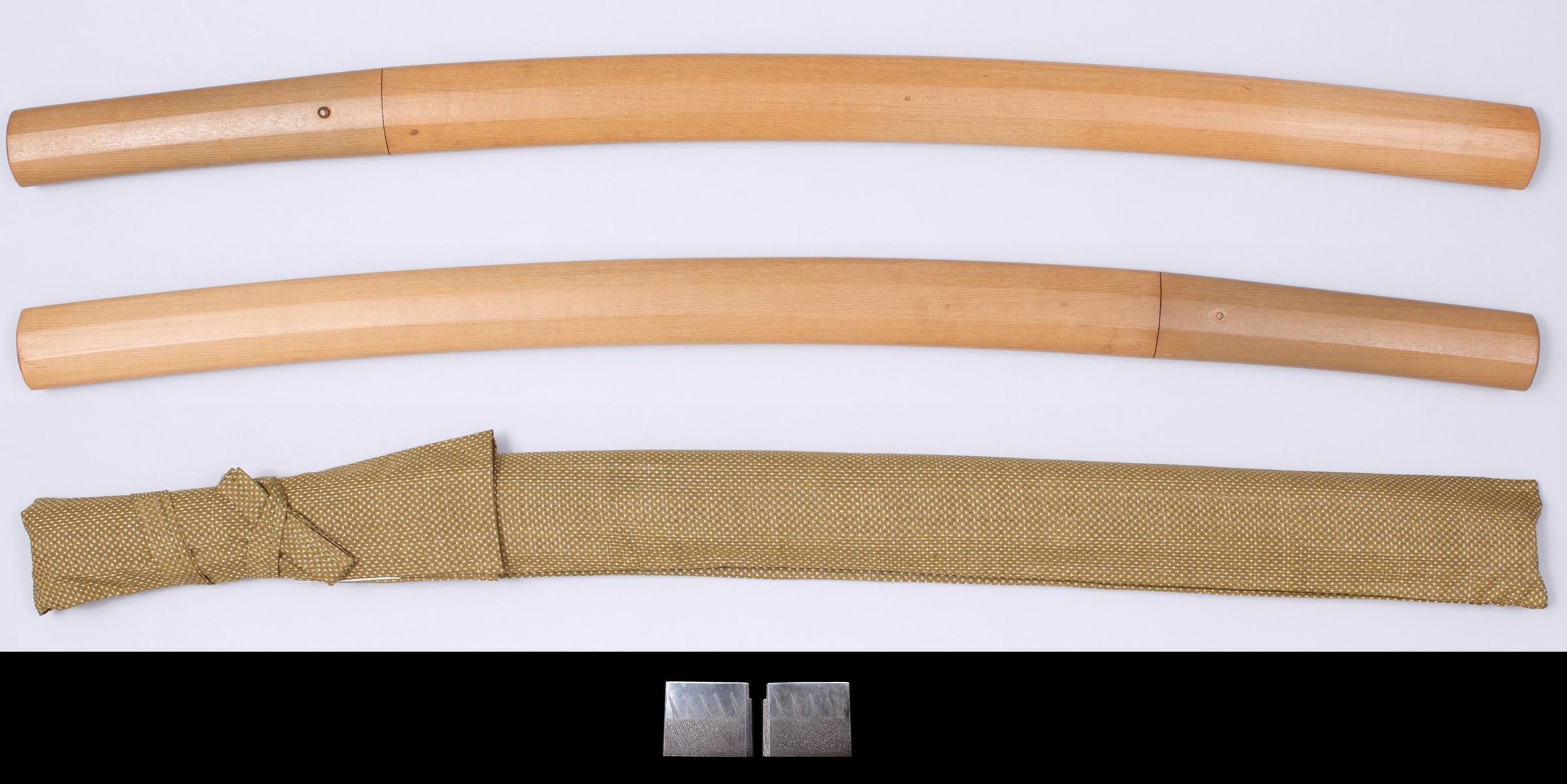 Wakizashi, Shirasaya

[ Signature ] omote : "兼常"  ura : -

[
Size
]
Blade length 47.75cm (1 shaku 5 sun 7 bu 5 rin), sori 1.3cm (4 bu 2 rin), moto-haba 3.02cm, moto-kasane 0.65cm, saki-haba 2.27 cm, saki-kasane 0.49 cm, mekugi-ana(holes) 2, blade weight 472g
, shirasaya length 71.5cm
[ Period ] Muromachi, second half of.
[ Province ] Mino "美濃"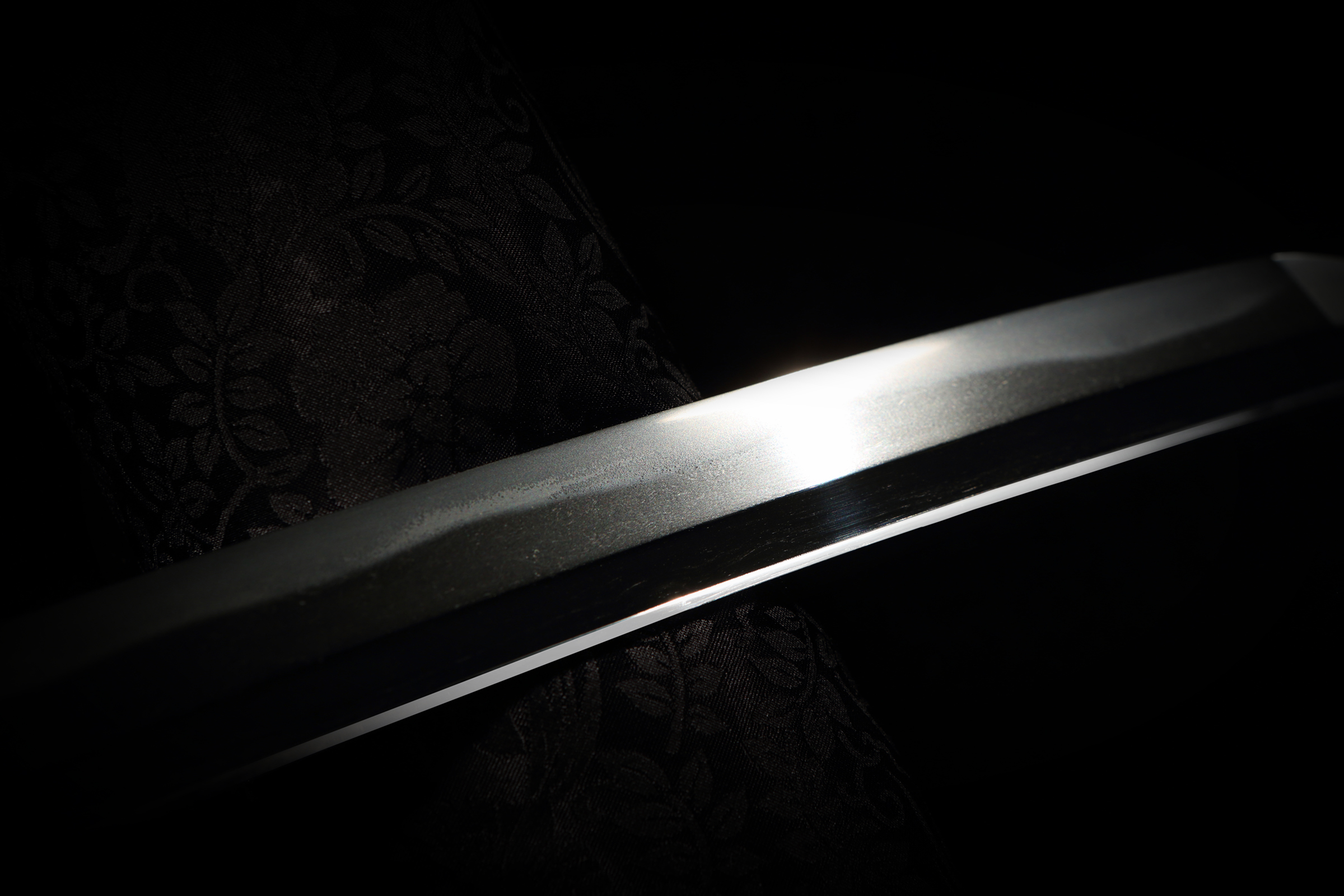 [ Feature ]
Form : Shinogi-zukuri. Mihaba is relatively wide. Saki-haba comes to become a littler narrow. Saki-zori attached. Chu-kissaki form.
Nakago : Ubu. Yasurimes are katte-sgari. Saki is iri-yama-gata. Two holes.
Jigane : Itame-hada. A little grained patterns come to be appeared on the surface. Some changes mixed. Jinie attached. Shirake-utsuri appeared.
Hamon : Notare, gunomes mixed. Nie attached well. Sunagashis appeared. On the mune and shinogi-ji, there are tempered area. Attached nie is bright.
Boushi : It runs in sugu. Komaru form. It tempered longly and go downward.

[ Highlight ] This sword was made by Kanetsune, who was active in Mino and Seki from the mid-Muromachi period onwards. The name of Kanetsune has been used by many swordsmiths over the generations, extending into the Shintō period. There are several theories about Kanetsune, including the legend of 'Tebou Kanetsune', in which he explored the hotness of his master's sword at the time of firing, or was beaten with an iron mallet because of his father's anger over his training. There is also a letter of red seal given to Kanetsune Sukeemon by Oda Nobunaga, and it is known that he was the master of the Seki forge. This piece is a sword with a brilliantly nie attached and wavy blade on a wrought surface of itame-with-changes.

[ Conditions ] Slightly clouded areas and flaws, but can be preserved and appreciated in its current state.
[ Attachments ] Habaki(silver, single), shirasaya ,bag of shirasaya and NBTHK Tokubetsu hozon paper "特別保存刀剣鑑定書"(issued on 16th May Heisei 1(1988))
[
Item number
] A070722 [
Price
]
JPY 360,000-
(shipping and insurance fee are not included)