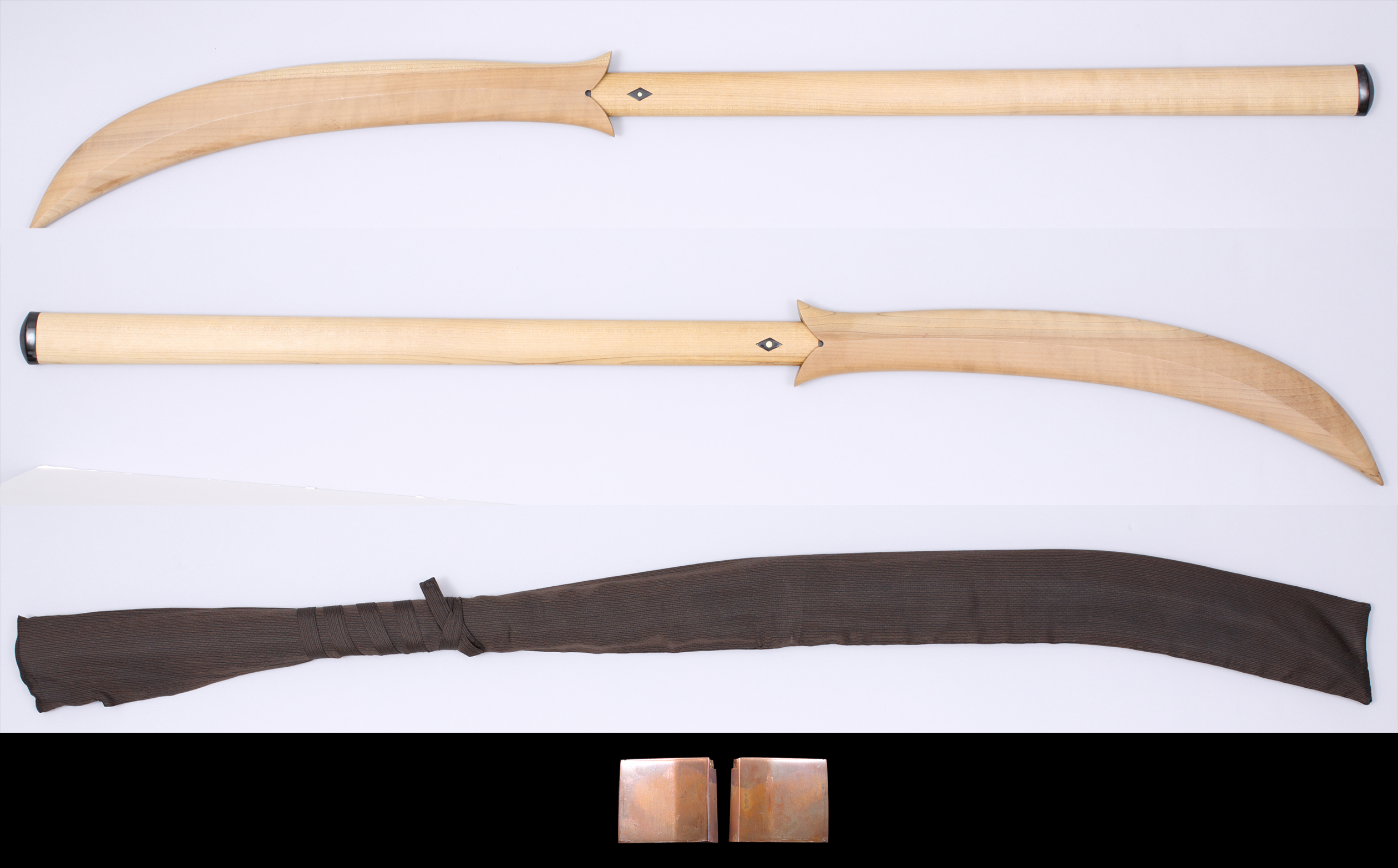 Naginata, Shirasaya, Koshirae

[ Signature ] omote : no signature ura : -

[
Size
]
Blade length 40.6cm (1 shaku 3 sun 3 bu 9 rin), sori 2.8cm (9 bu 2 rin), moto-haba 2.78cm, moto-kasane 0.73cm, saki-haba 3.08 cm, saki-kasane 0.67 cm, mekugi-ana(hole) 1, blade weight 571.5g
, shirasaya length 113cm, koshirae length 228cm
[ Period ] Edo
[ Province ] Unknown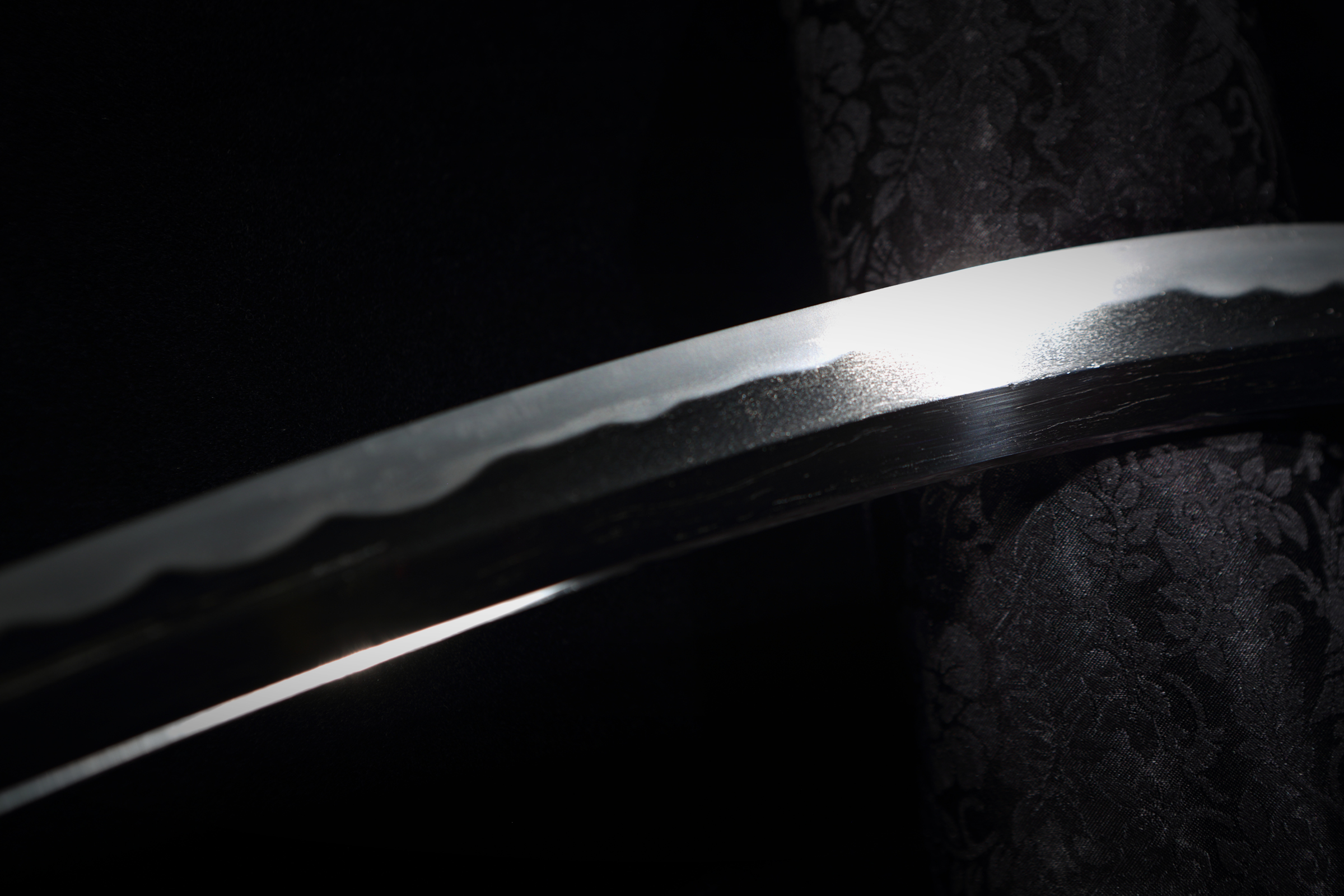 [ Feature ]
Form : Iori-mune. Mihaba is ordinal (as naginata). Saki-haba is becoming a little wide. Deep saki-zori attached naginata form.
Nakago : Ubu. Yasurimes are o-suji-kais. Saki is kiri. Holes, one out of two filled.
Engraving : Both on front omote and back ura, there are bo-his and so-his engravings.
Jigane : Ko-itame-hada. Part by part, changing patterns mixed. Jinie attached. Chikei appeared.
Hamon : Gunome-midare. Nie attached well. Sunagashis appeared.
Boushi : (omote) it runs in sugu. (ura) Mixing ko-notares, somehow sharp, it turns deeply. On shiongi-ji and mune, they have toboyakis.

[ Highlight ] This naginata has a well-enriched nie base iron and blade with a strong Saki-zori (warp at the tip). It is accompanied by an koshirae richly decorated with mother-of-pearl inlay.

[ Conditions ] There are a few scar and scuff marks. The fitting has been repaired in recent years.
[ Attachments ] Habaki(suaka-ji, single), shirasaya, bag of shirasaya, koshirae and bag of koshirae.


[
Item number
] A070822 [
Price
]
JPY 360,000
(shipping and insurance fee are not included)