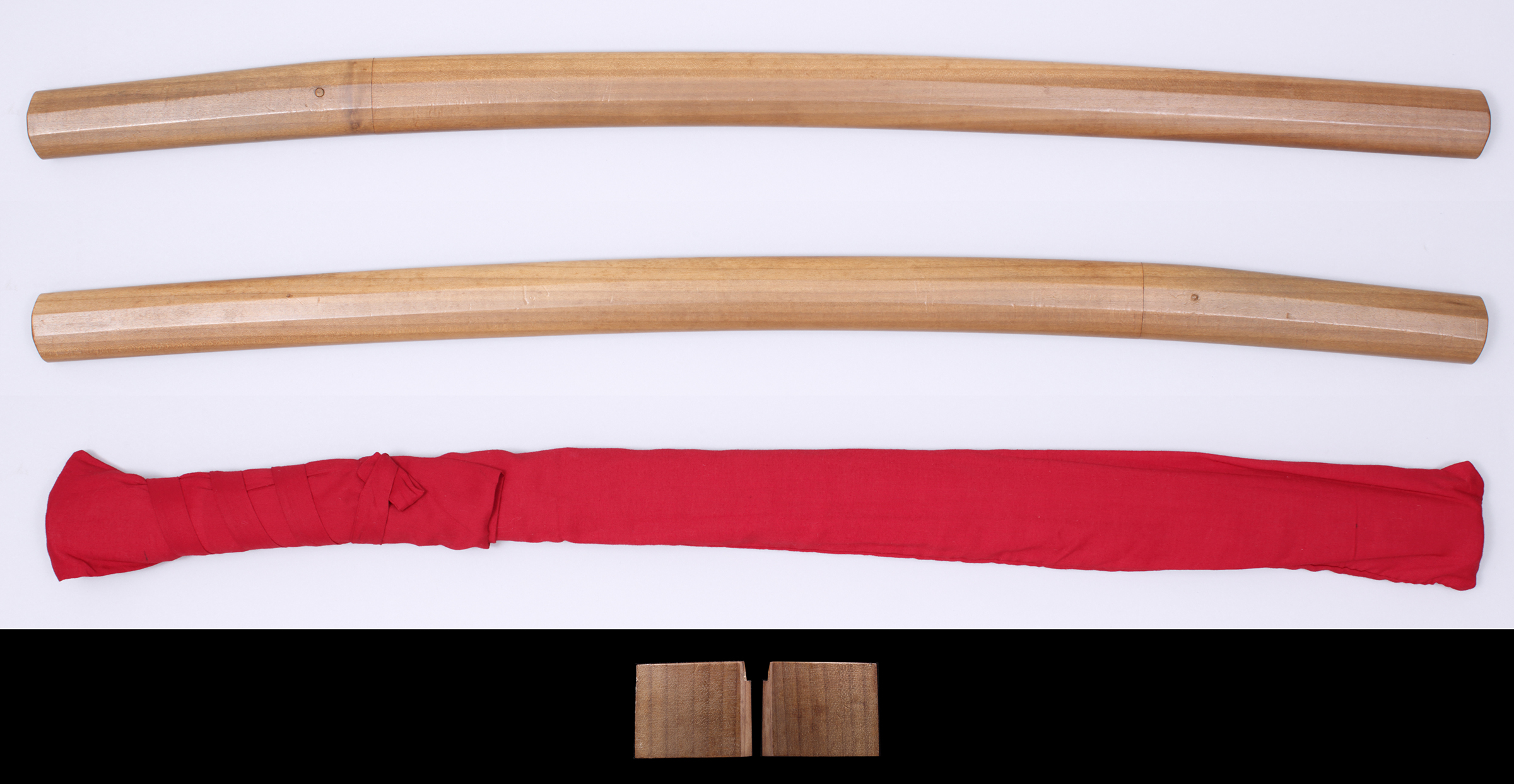 Wakizashi, Shirasaya

Bushu Shitahara Hiroshige, the 3rd generation

[ Signature ] omote : "武州下原住廣重" ura : -

[
Size
]
Blade length 53.2cm (1 shaku 7 sun 9 bu 9 rin), sori 0.7cm (2 bu 3 rin), moto-haba 2.94cm, moto-kasane 0.72cm, saki-haba 2.34 cm, saki-kasane 0.50 cm, mekugi-ana(hole) 1, blade weight 531g
, shirasaya length 80cm
[ Period ] Edo, first half of.
[ Province ] Musashi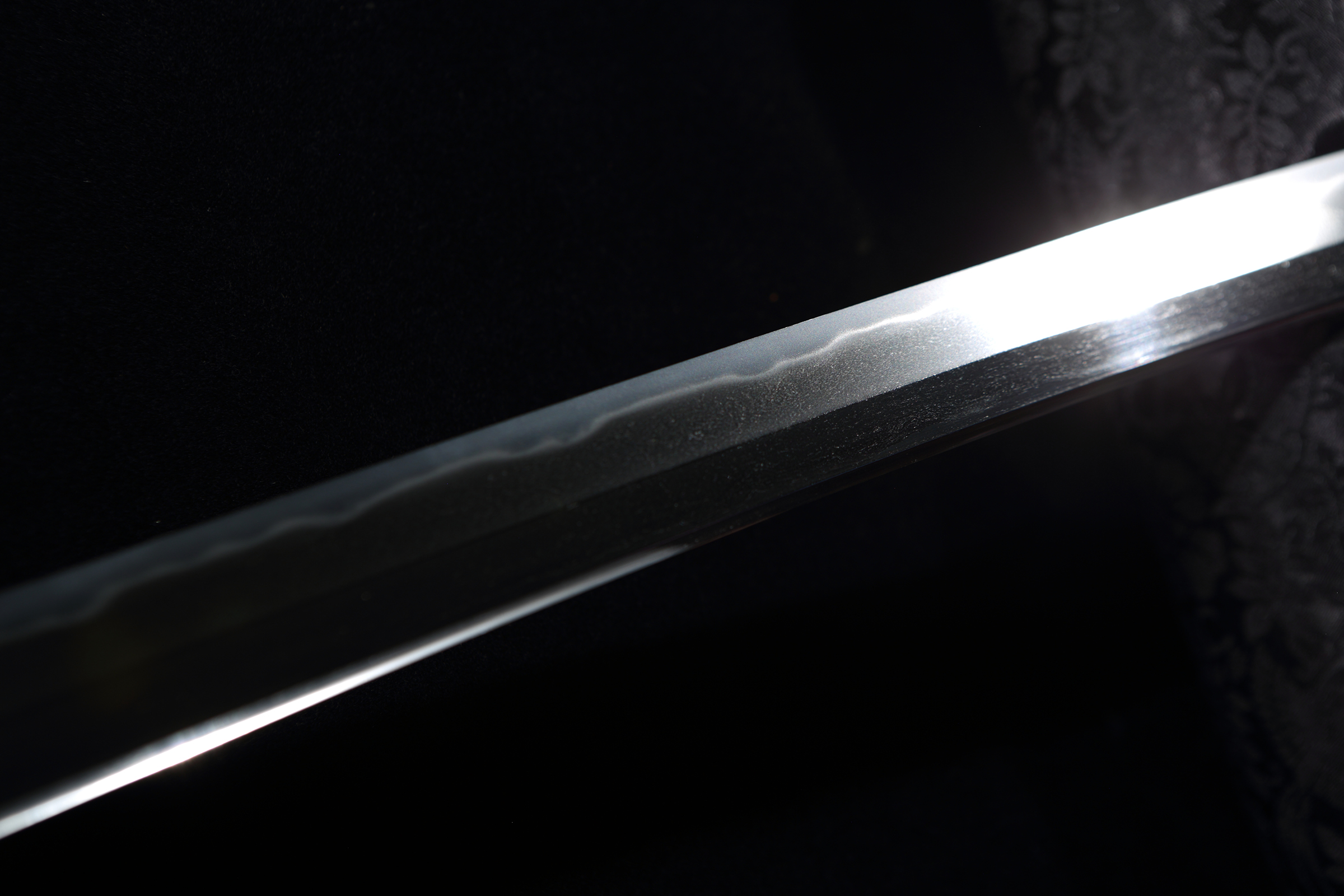 [ Feature ]
Form : Shinogi-zukuri. Mihaba is ordinal. Kasane is relatively thick. Shallow sori attached. Chu-kissaki form.
Nakago : Ubu. Yasurimes are kiri. Saki is ha-agari kuri-jiri. One hole.
Jigane : Itame-hada well grained. Jinie attached. Chikei appeared.
Hamon : Ko-gunomes-midare based but ko-notare mixed. Ko-nie attached.
Boushi : It has ko-maru form. Saki shows haki-kake shape with long yaki-sage.

[ Highlight ] Hiroshige was a swordsmith of the Shimohara school in Bushu, and the fourth son of Terushige I founded the family of Hiroshige. The first, second and third generations all received the title of Sagamimori, and the third Hiroshige is said to have received the name 'Munekuni' after forging a sword for Lord Mitsukuni Mito in 1685. This sword shows the body style of the Kanbun period with a restrained curvature, and has a well-grained itame skin with a brilliant, lightly attached nie, turbulent blade.

[ Conditions ] There is minor rust, flaws and a very small chip at the tip of the cutting edge.
[ Attachments ] Wodden habaki, shirasaya, bag of shirasaya and Kurashiki museum paper (issued on 18th Aug. Reiwa 3(2021))
[
Item number
] A080822 [
Price
]
SOLD