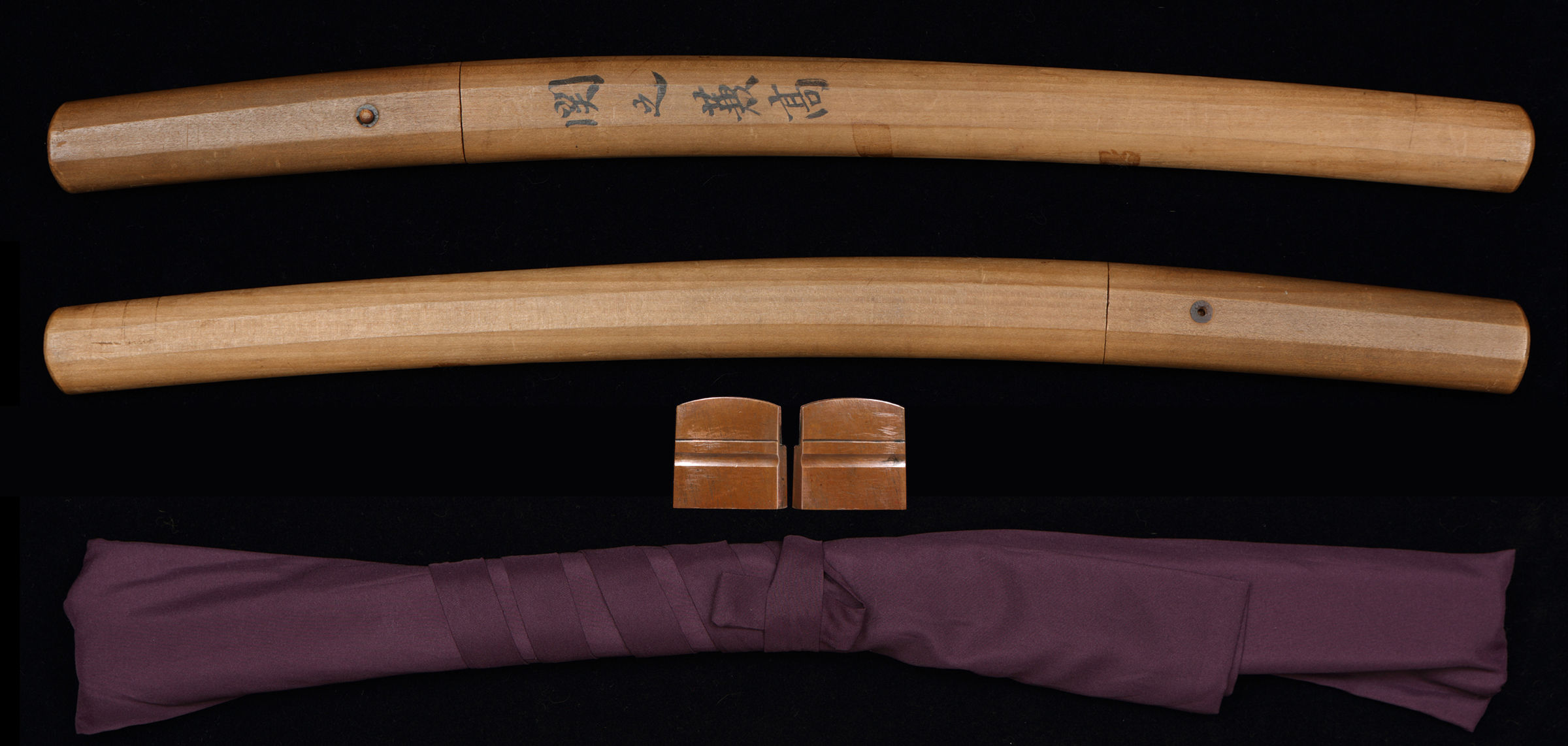 Wakizashi, Shirasaya

[ Signature ] omote : Kanetaka "兼髙" ura : -

[
Size
]
Blade length 37.0cm (1 shaku 2 sun 2 bu 1 rin), sori 0.8cm ( - ), moto-haba 3.00cm, moto-kasane 0.55cm, mekugi-ana(hole) 1, blade weight 228g
, shirasaya length 55.5cm
[ Period ] Muromachi
[ Province ] Mino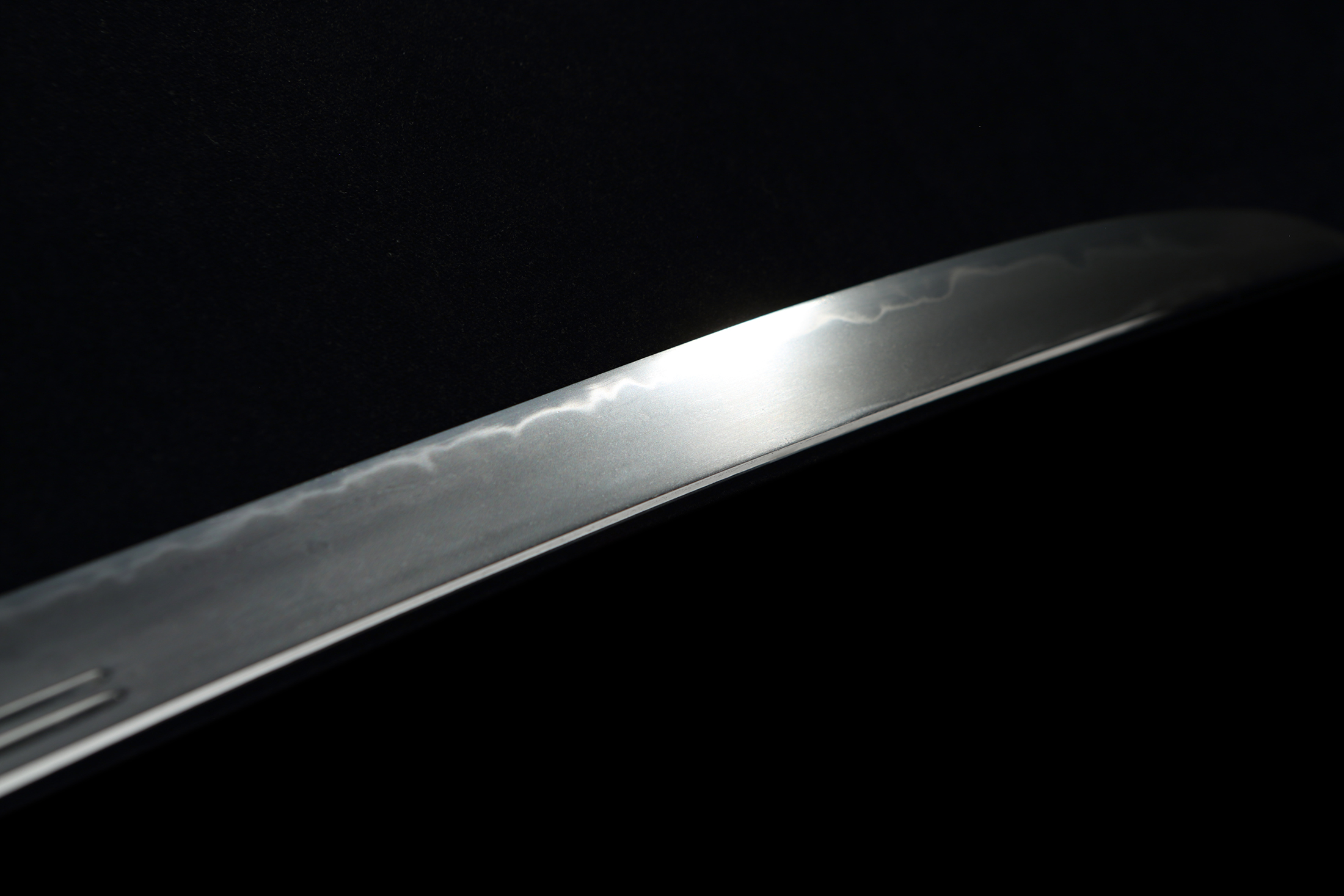 [ Feature ]
Form : Hira-zukuri. Iori-mune. Mihaba is ordinal. A little longer than ordinal. Saki-zori attached.
Nakago : Ubu. Saki is a form of boat bottom funa-zoko-gata. Yasurimes are kiri. One hole.
Engravings horimo-mono : (omote) gomabashi (ura) koshi-"hi".
Jigane : Itame-hada, mokume mixed. Jinie attached. Shirake-utsuri appeared.
Hamon : Gunomes-midare. Togari-bas mixed. Ashis and yôs appeared. Konie attached. Tobiyakis, fine kinsens, sunagashis and mune-yakis appeared.
Boushi : It runs in midare-komi in jizô shape. On omote side, it runs long with tempering.

[ Highlight ]
Shirake-utsuri appeared. On well grained jigane, nioi-kuchi is clear. Gunome-midare hamon, togaribas mixed. It can observe natural changes in "ha". More or less extended length. Saki-zori attached. Kasane is not so thick. Light in its form. Engravings horimonos represent fudô-myô-ô faith are good in its balance. They improve the beauty of the sword and make a weight looks balance between moto and saki.

Kanetaka "兼高" was a school of swordsmith of Seki, Mino province in Muromachi period. There were six or so in same name from Ô-ei "応永" (1394 - 1428) to Bunroku "文禄" (1592 - 1596)

[ Conditions ]
It has already polished. Excellent.

[ Attachments ] Habaki (suaka-ji, single), shirasaya, bag of shirasaya and NBTHK Hozon paper ( issued on 30th May Heisei 29(2017))

[
Item number
] A081118 [
Price
]
JPY 330,000
(shipping and insurance fee are not included)