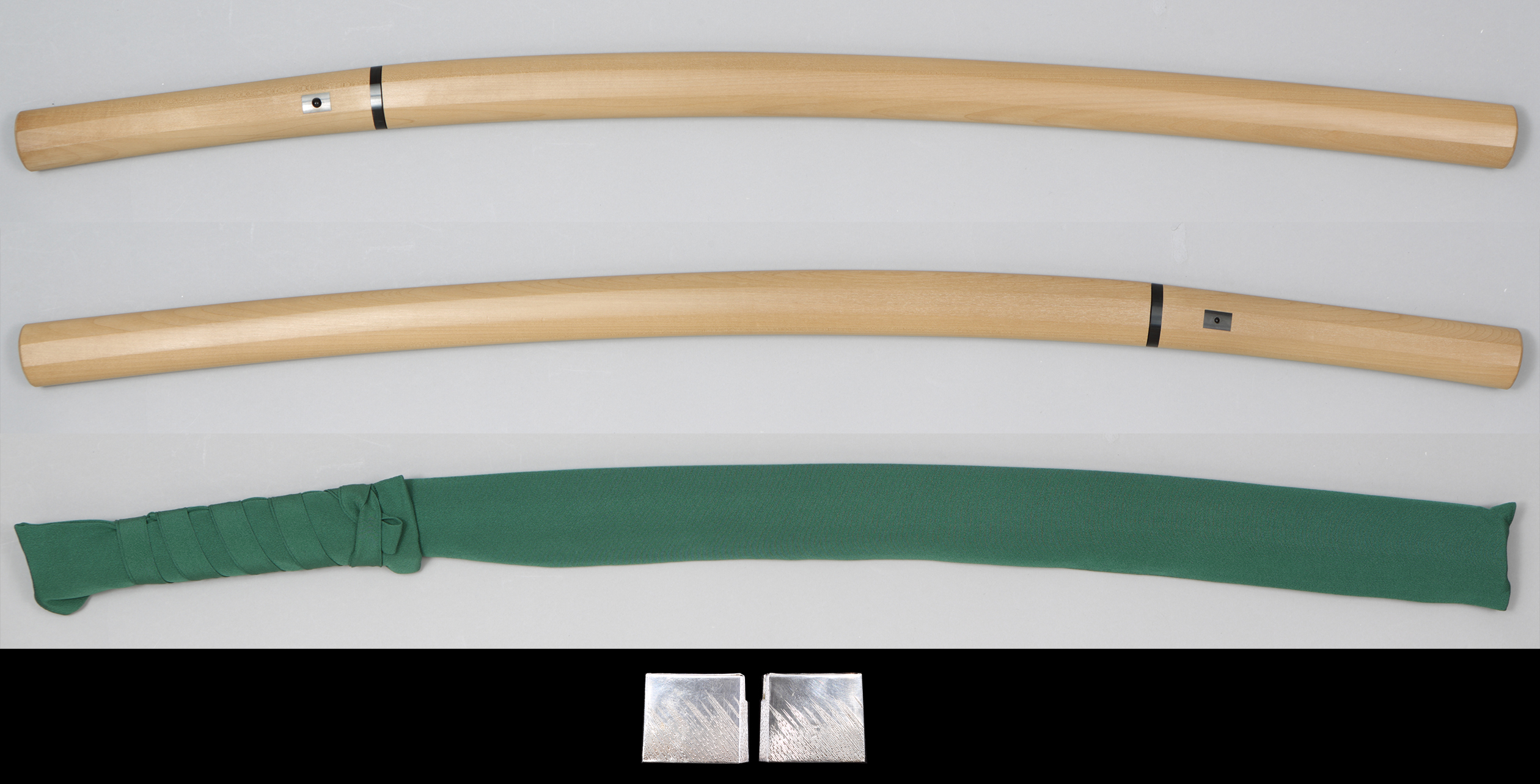 Katana, Shirasaya

Mumei, attributed to Ko - Mihara

[ Signature ] omote : no signature ura : -

[
Size
]
Blade length 70.59cm (2 shaku 3 sun 3 bu 0 rin), sori 1.80cm (6 bu 0 rin), moto-haba 3.00cm, moto-kasane 0.55cm, saki-haba 1.79 cm, saki-kasane 0.35 cm, mekugi-ana(holes) 2, blade weight 741.5g
, shirasaya length 99.5cm
)
[ Period ] Nan-boku-chô (1336 - 92)
[ Province ] Bingo "備後"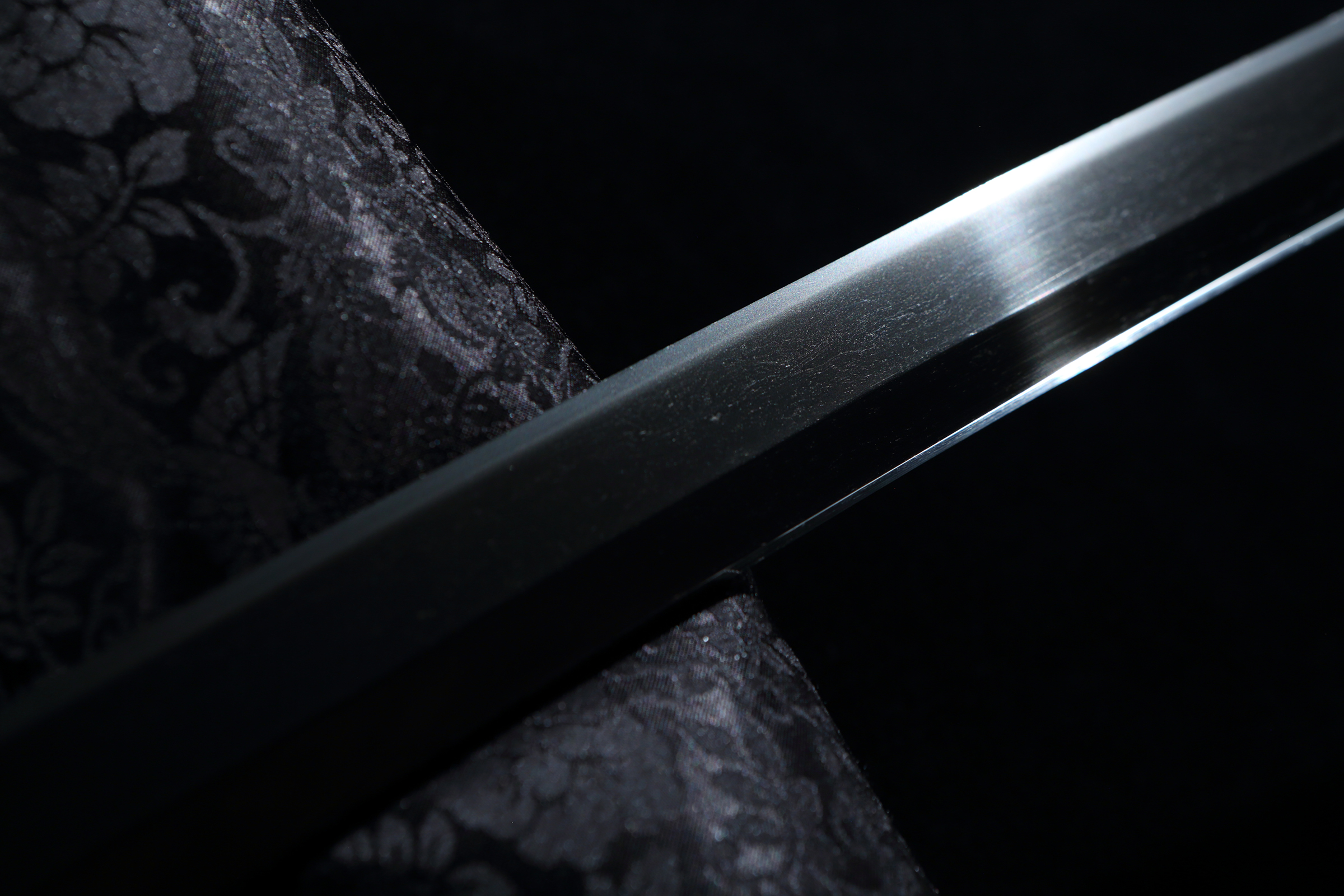 [ Feature ]
Form : Shinogi-zukuri. Iori-mune. Mi-haba is wide. Kasane is relatively thin. High shinogi attached. There are some differences between moto-haba and saki-haba. High sori attached. Chû-kissaki extended form.
Nakago : Suri-age. Yasurimes are katte-sagari. Saki is kuri-jiri. Two holes.
Jigane : Itame-hada, comes to be appeared obviously with some changes. Jinie attached. Chikei appeared. Clear shirake-utsuri appeared.
Hamon : Chû-suguha, which boundary with ji-gane is so clear. Nie attached.
Boushi : It runs in sugu in ko-maru form. Saki is haki-kake.

[ Highlight ] Even though suri-age, it is a powerful figure.。Itame-hada with some changes, shrake-utsuri comes to be appeared. The boundary between blade and ji-gane is clear. Brightly attached nie, chû-sugu-ha form blade tempered. The Ko-Mihara were a group of swordsmiths who created swords in the region known as Mihara in Bingo Province from the end of the Kamakura period to the Northern and Southern Dynasties. There are many manors of Yamato shrines and temples in this area, and it appears that there was a lot of exchange. The highlight of the apperance is the style, which shows the Yamato-den style.
[ Conditions ] Old polish. There is a small rust at the bottom of the yokote, at the base of the habaki. It can be removed by polishing.
[ Attachments ] Habaki (silver, single), shirasaya, bag of shirasana and NBTHK Tokubetsu hozon paper "特別保存刀剣鑑定書"( issued on 23rd June Heisei 17(2005))

[
Item number
] A100321 [
Price
]
JPY 700,000-
(shipping and insurance fee are not included)