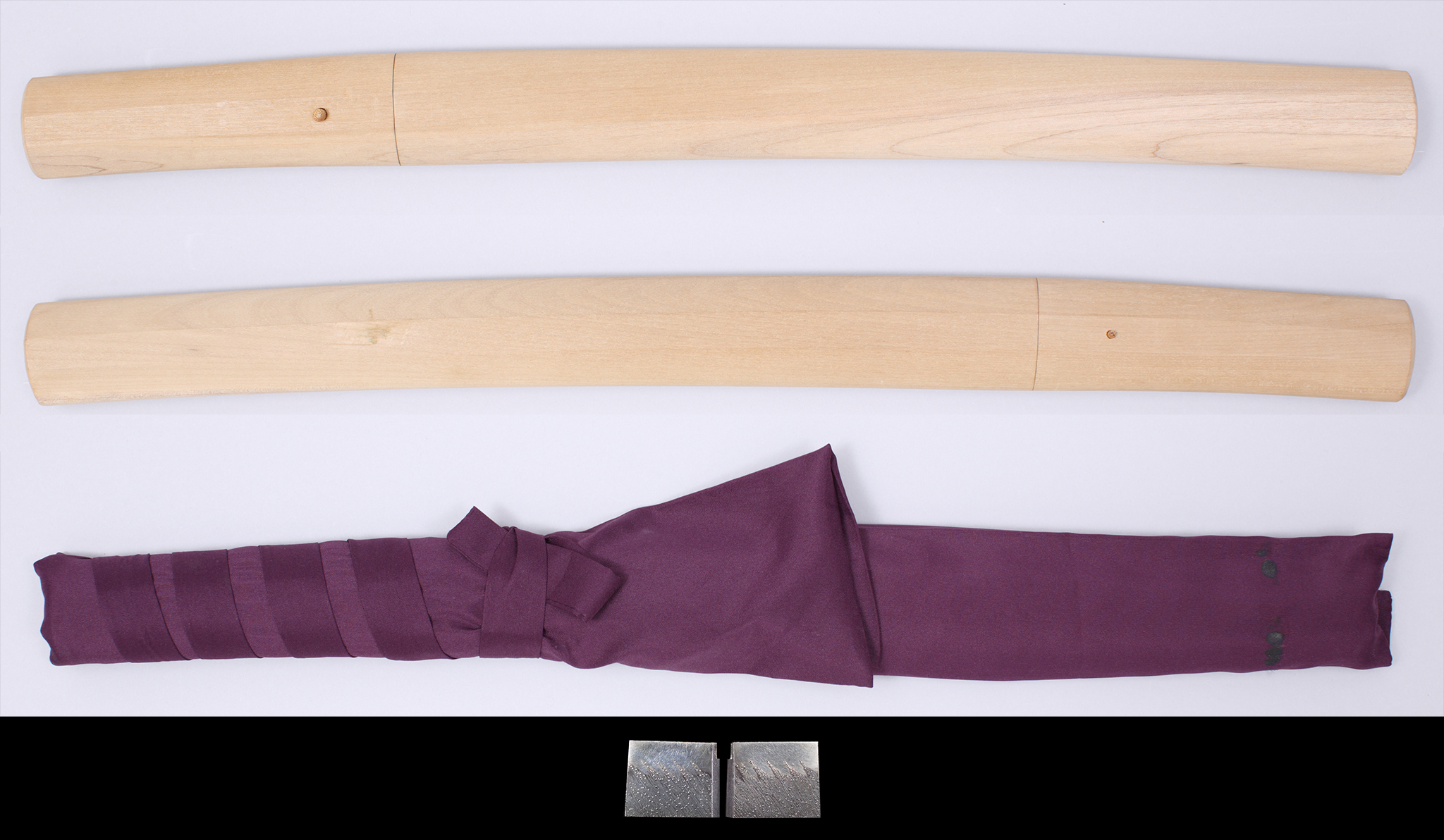 Wakizashi, Shirasaya

Mumei, attributed to Sue-Seki

[ Signature ] omote : no signature ura : -

[
Size
]
Blade length 32.2cm (1 shaku 0 sun 6 bu 2 rin), sori 0.2cm (6 rin), moto-haba 2.72cm, moto-kasane 0.63cm, mekugi-ana(hole) 1, blade weight 223g
, shirasaya length 50cm
[ Period ] Muromachi, second half of.
[ Province ] Mino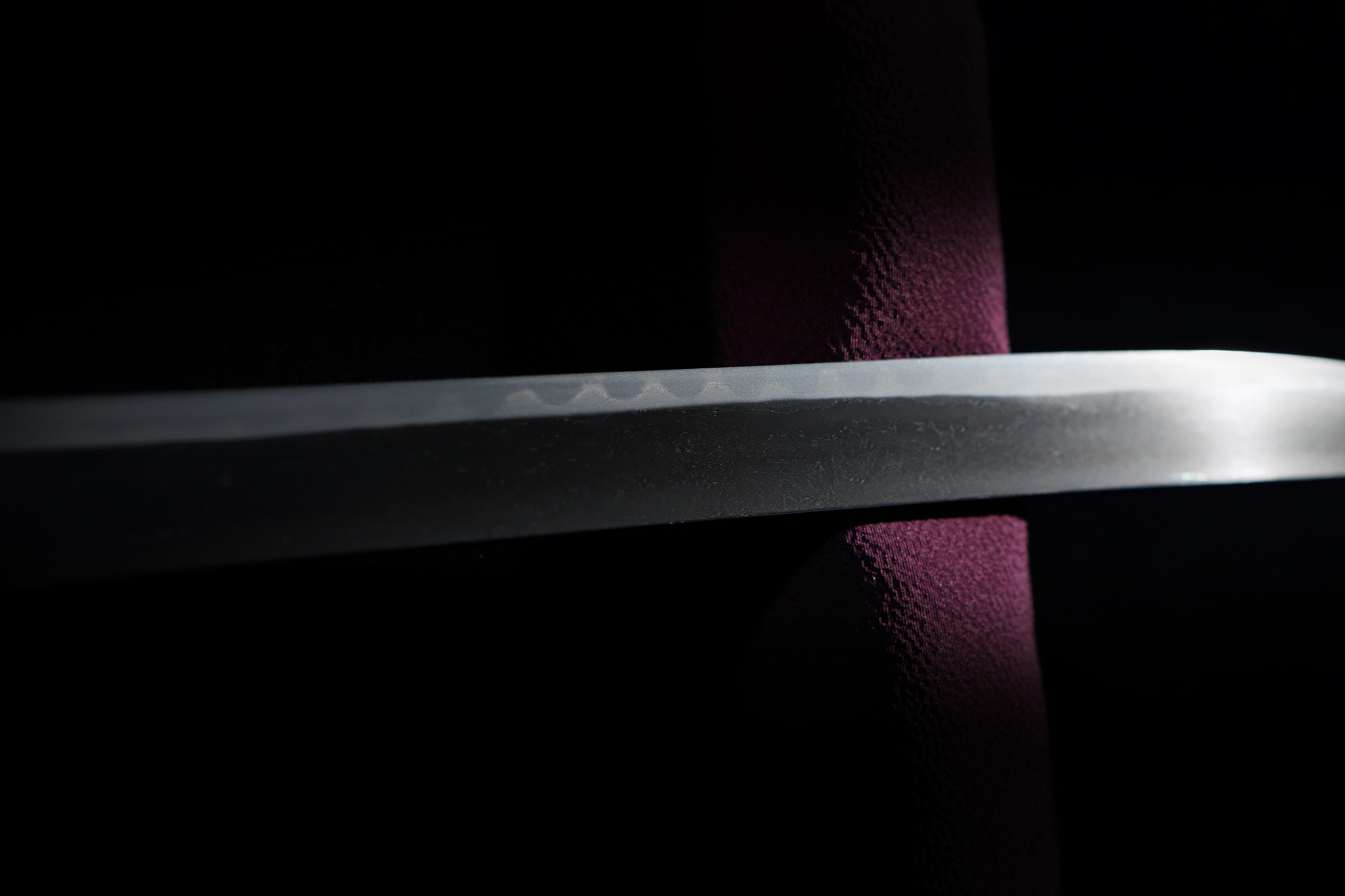 [ Feature ]
Form : Hira-zukuri. Iori-mune. Both mihaba and kasane are ordinal. Very shallow sori attached. A little length extended form.
Nakago : Ubu. Yasurimes are higaki. Saki is kuri-jiri. One hole.
Jigane : Itame-hada. Some changes mixed. Jiniea attached. Shirake-utsuri comes to be appeared.
Hamon : Gunomes. Ko-nies attached. Fine sunagashis appeared.
Boushi : It runs in sugu. IT turns in ko-maru form.

[ Highlight ] This Wakizashi is of the hira-zukuri style, with a distinctive gunome blade. The blade pattern in the middle of the blade is slightly larger and more pronounced, while the base and tip are gentle, and the overall composition of the blade has a relaxed, curved feel to it. It is believed to have been made by a swordsmith from Seki, Mino Province, in the late Muromachi period.
[ Conditions ] There are two natural forging cracks.
[ Attachments ] Habaki(silver, single), shirasaya, bag of shirasaya and NBTHK hozon paper (issued on 3rd June Reiwa 4(2022)).

[
Item number
] A100822 [
Price
]
JPY 180,000
(shipping and insurance fee are not included)