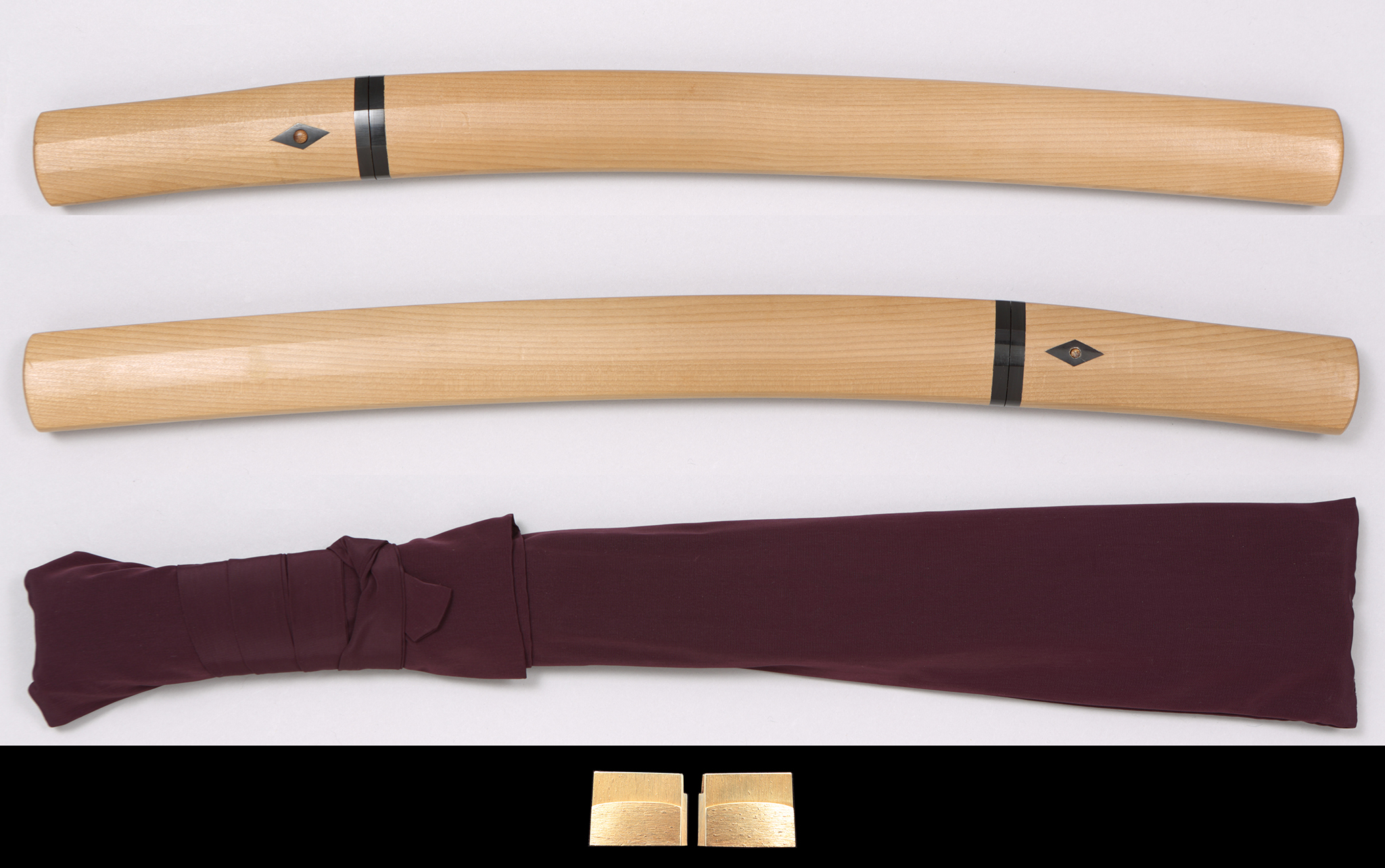 Wakizashi, Shirasaya

[ Signature ] omote : "宇多国久" ura : -

[
Size
]
Blade length 33.0cm (1 shaku 0 sun 8 bu 9 rin), sori 0.4cm (1 bu 3 rin), moto-haba 2.84cm, moto-kasane 0.58cm, mekugi-ana(hole) 1, blade weight 232.5g
, shirasaya length 50cm
[ Period ] Muromachi, second half of.
[ Province ] Ecchu "越中"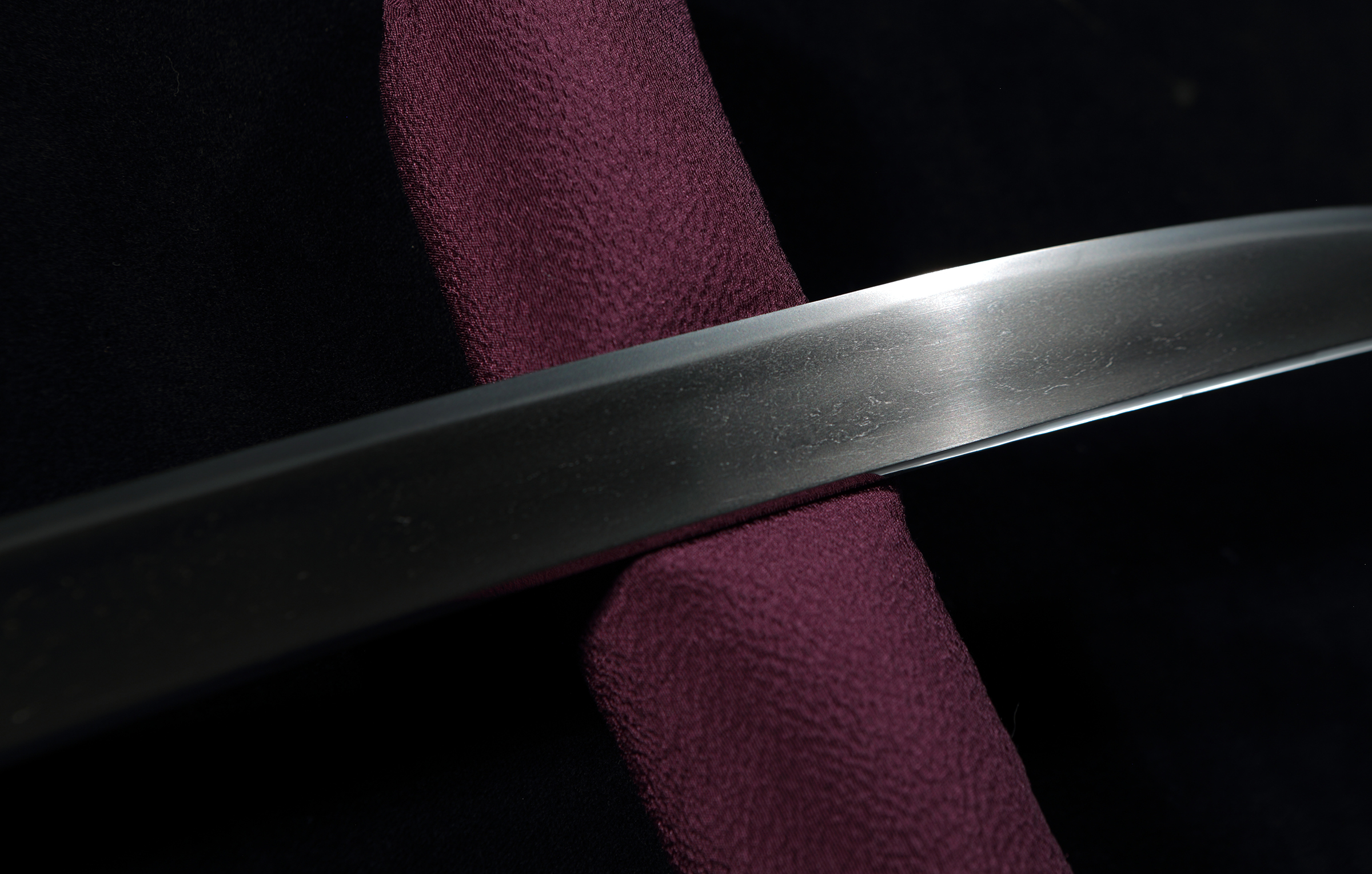 [ Feature ]
Form : HIra-zukuri. Iori-mune. Both mihaba and kasane are ordinal. Saki is kuri-jiri. One hole.
Nakago : Ubu. Yasurimes are katte-sagari. Saki is kuri-jiri. One hole.
Jigane : Itame-hada. A little, mokemes and other changes mixed. Jinie attached.
Hamon : Sugu-ha. Ko-ashis appeared. Ko-nie attached.
Boushi : It runs in sugu. Saki is ko-maru form. It has haki-kake shape. It goes downward a little long.

[ Highlight ] Uda Kunihisa is said to have been the son of Kunimune, and there were several generations of the same name from Oei to the end of the Muromachi period. Saki-zori attached hira-wakizashi form. Well grained jigane which attached rich nie. Ko-nie attached sugu-ha blade which distiction between jigane is so clear.

[ Conditions ] There is some light rusting, scratching and scabbard rubbing, but it can be preserved and appreciated in its present condition.
[ Attachments ] Habaki (suaka-ji, gold foiled, double), shirasaya, bag of shirasaya and NBTHK hozon paper "保存存刀剣鑑定書"(issued on 25th Feb. Reiwa 3(2021))
[
Item number
] A100921 [
Price
]
JPY 280,000-
(shipping and insurance fee are not included)