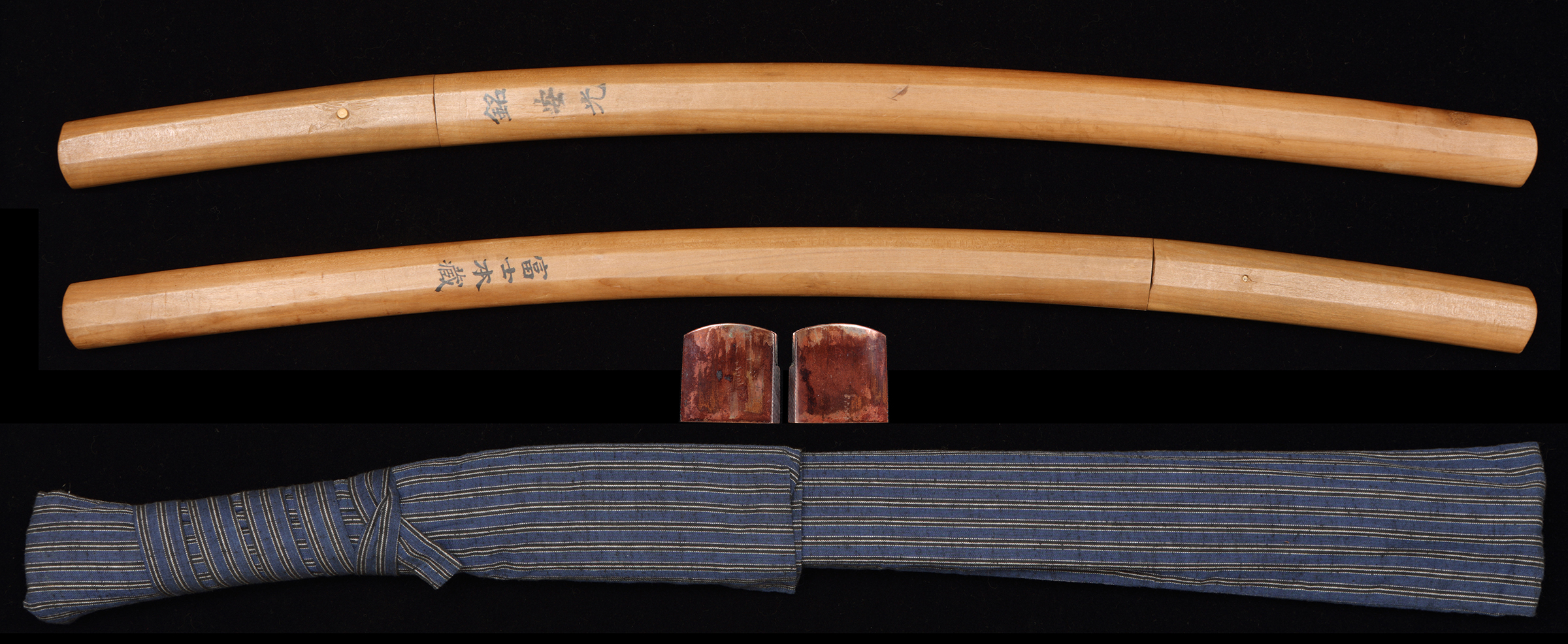 Wakizashi, Shirasaya

[ Signature ] omote : Yasumitsu "安光" ura : -

[
Size
]
Blade length 52,77cm (1 shaku 7 sun 4 bu 0 rin), sori 1,36cm (4 bu 5 rin), moto-haba 2,91cm, moto-kasane 0,64cm, saki-haba 1,93 cm, saki-kasane 0,43 cm, mekugi-ana(holes) 2, blade weight 454,5g
, shirasaya length 76cm
[ Period ] Muromachi, second half of
[ Province ] Satsuma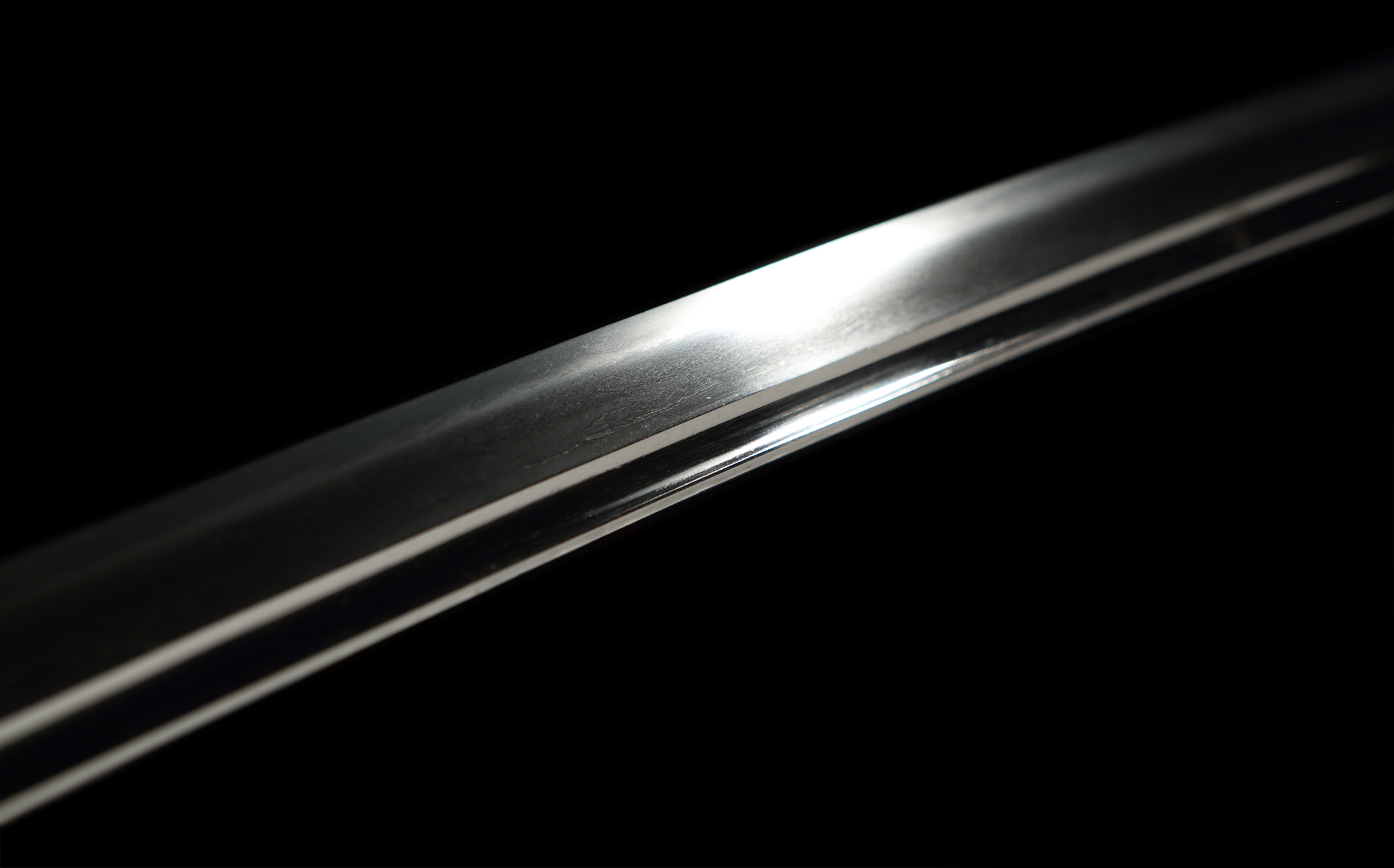 [ Feature ]
Form : Shinogi-zukuri. Iori-mune. Both mihaba and kasane are ordinal. Very shallow sori attached. Fukura shows sharp form kareru.
Nakago : Ubu. Yasurimes are katte-sagari. Saki is ha-agari, kuri-jiri. Two holes.
Engravings Horimono : Both on omote and ura sides, there are bô-"hi"s.
Jigane : Itame-hada. Mokumes and nagara-hada mixed. Jinie attached. Chikei appeared. It shows shirake-gokoro.
Hamon : In sugu-ha tone, ko-gunomes and ni-jyû-ba mixed. Habuchi shows merging status into jigane. Ko-ashis and yôs appeared. Showing some nie appearance, sungashis appeared.
Boushi : It runs in shallow notare. Saki turns in round.

[ Highlight ]
With short nakago, a short size sword suitable for one hand handling katate-uchi. A little machi has been advanced. Saki-zori attached form wakizashi. It can be observed that mune side of nakago, below mekugi, has been shabed off in order to reduce the sori of nakago. Tasteful jigane with white colored surface, mokumes and nagara-hada mixed. The hamon is charming as well since its shining has deepness. According to the swordsmith directory, the swordsmith who had two characters signature "安光", there was a sixth generation Yasumitsu, Satsuma Naminohira, around Bunki "文亀"(1501-1503).

[ Conditions ] The polishment is old one. There are some small rusts and scratches. However, current polishment maintains the ability which show the beauty of this sword. You can appreciate this sword as it is.

[
Attachments
]
Habaki (suaka-ji, single), shirasaya, bag of shirasaya and
NBTHK Hozon paper ( issued on 9th July Heisei 26(2014))

[
Item number
] A101018 [
Price
]
SOLD