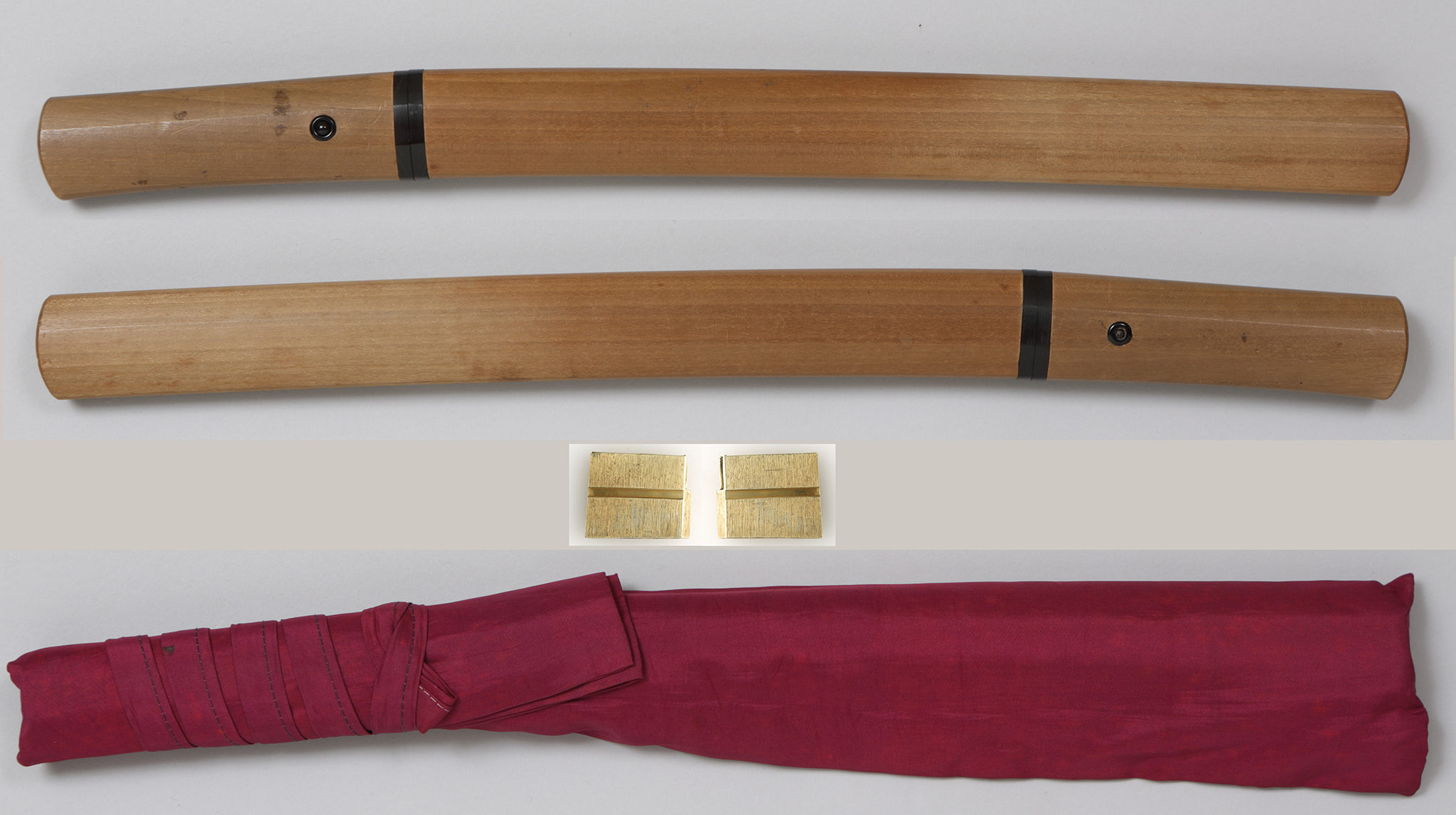 Wakizashi, Shirasaya
No signature mumei (Sue-Sôshû)

[ Signature ] omote : no signature (red colored signature obscure) ura : -

[
Size
]
Blade length 33.0cm (1 shaku 0 sun 8 bu 9 rin), sori 0.3cm (9 rin), moto-haba 2.86cm, moto-kasane 0.59cm, mekugi-ana(holes) 3, blade weight 229g
, shirasaya length 50cm
[ Period ] Muromachi, second half of
[ Province ] Sagami "相模"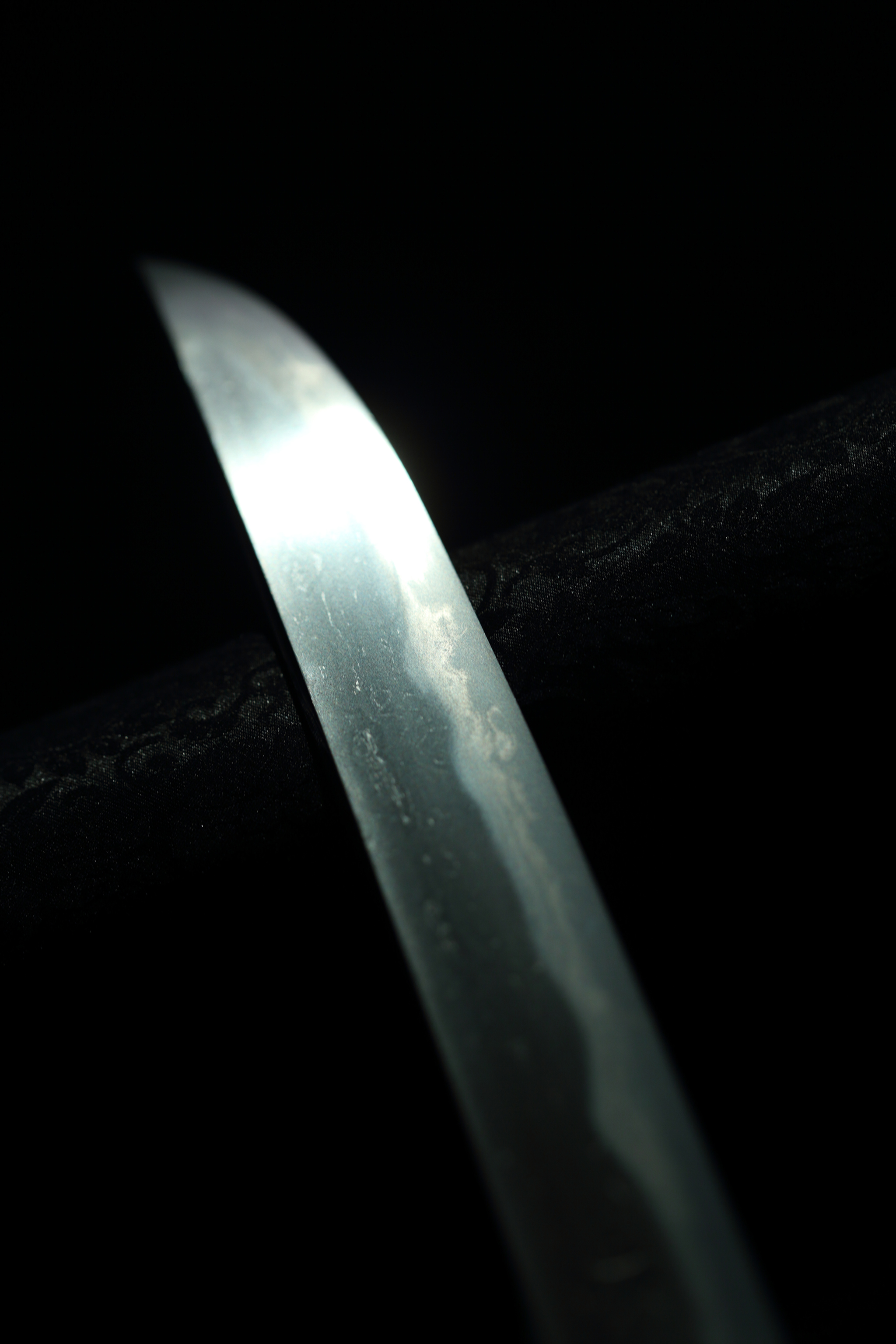 [ Feature ]
Form : HIra-zukuri. Iori-mune. Both mi-haba and kasane are ordinal. Very shallow sori attacehd.
Engravings horimono : (omote) Taki-fudô by uki-bori technique (ura) Sanskrit characters.
Nakago : Katte-sagari. Saki is ken-gyô. Three holes.
Jigane : Itae-hada, well grained. Rich jinie attached. Chikei appeared.
Hamon : In notare-midare hamon, ko-gunomes mixed. Ko-ashis and yôs appeared. Mura-nies attached. Sunagashis and yu-bashiris appeared.
Boushi : It runs in midare-komi, becoming sharp. Saki is haki-kake.

[ Highlight ]
It is so obvious that nie based Sô-shû style around second half of Muromachi period. It makes good balance between funazoko shape nakago and blade shape. Many changes of jigane ans hamon have great spirit. Its changes are so gorgeous. The sword in nice mood.
[ Conditions ]
Engraving of Taki-Fudô has worn out partly by past polish.
[ Attachments ]
Habaki (suaka-ji, gold foiled, single), shirasaya, bag of shirasaya and NBTHK Hozon paper ( issued on 25th Feb. Heisei 31(2019))
[
Item number
] A010219 [
Price
]
JPY 220,000
(shipping and insurance fee are not included)