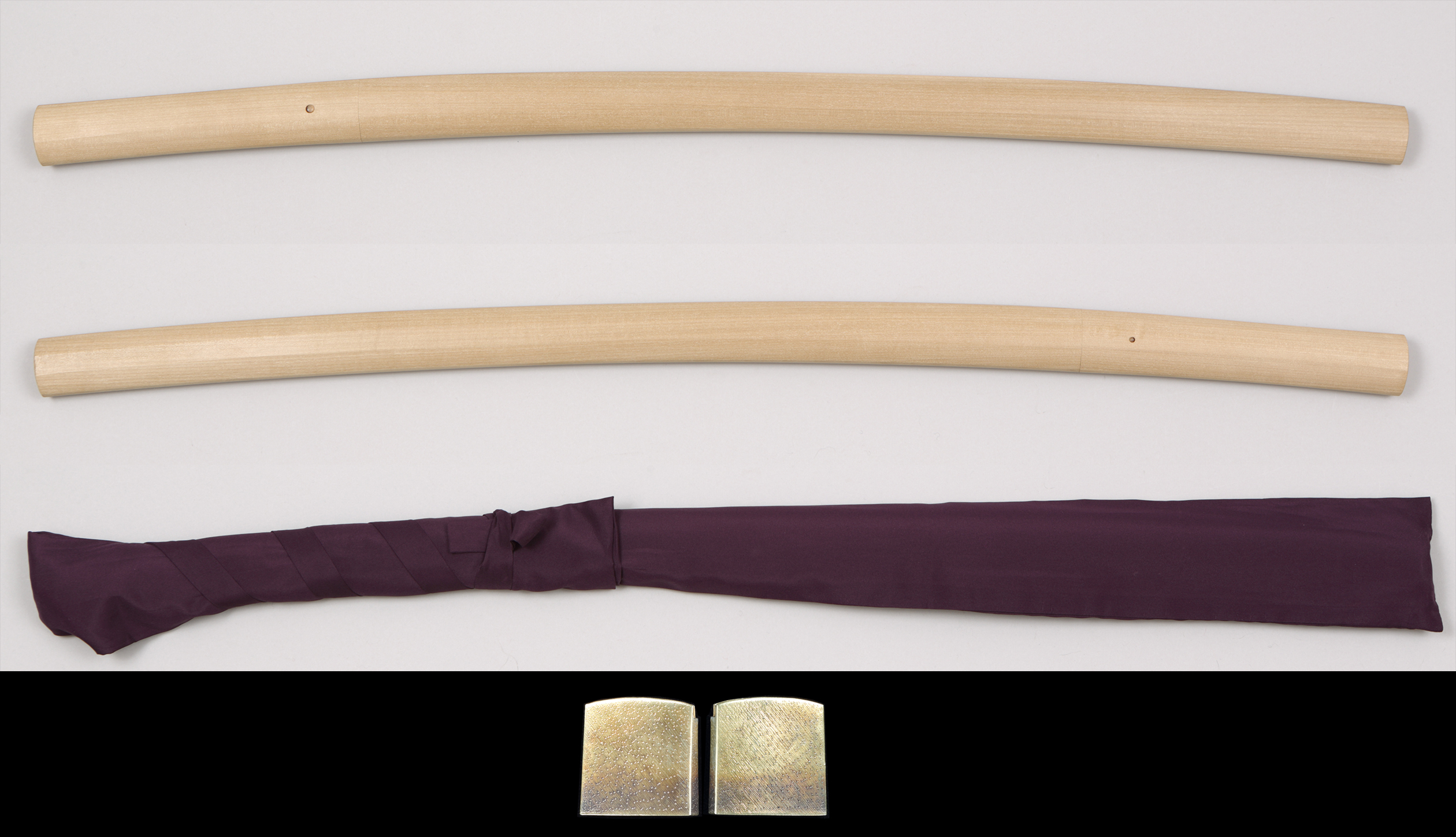 Katana, Shirasaya

Mumei, attributed to Fujishima

[ Signature ] omote : no signature ura : -

[
Size
]
Blade length 64.6cm (2 shaku 1 sun 3 bu 2 rin), sori 1.5cm (4 bu 9 rin), moto-haba 2.84cm, moto-kasane 0.46cm, saki-haba 1.96 cm, saki-kasane 0.35 cm, mekugi-ana(holes) 2, blade weight 507g
, shirasaya length 91cm
[ Period ] Muromachi, second half of
[ Province ] Kaga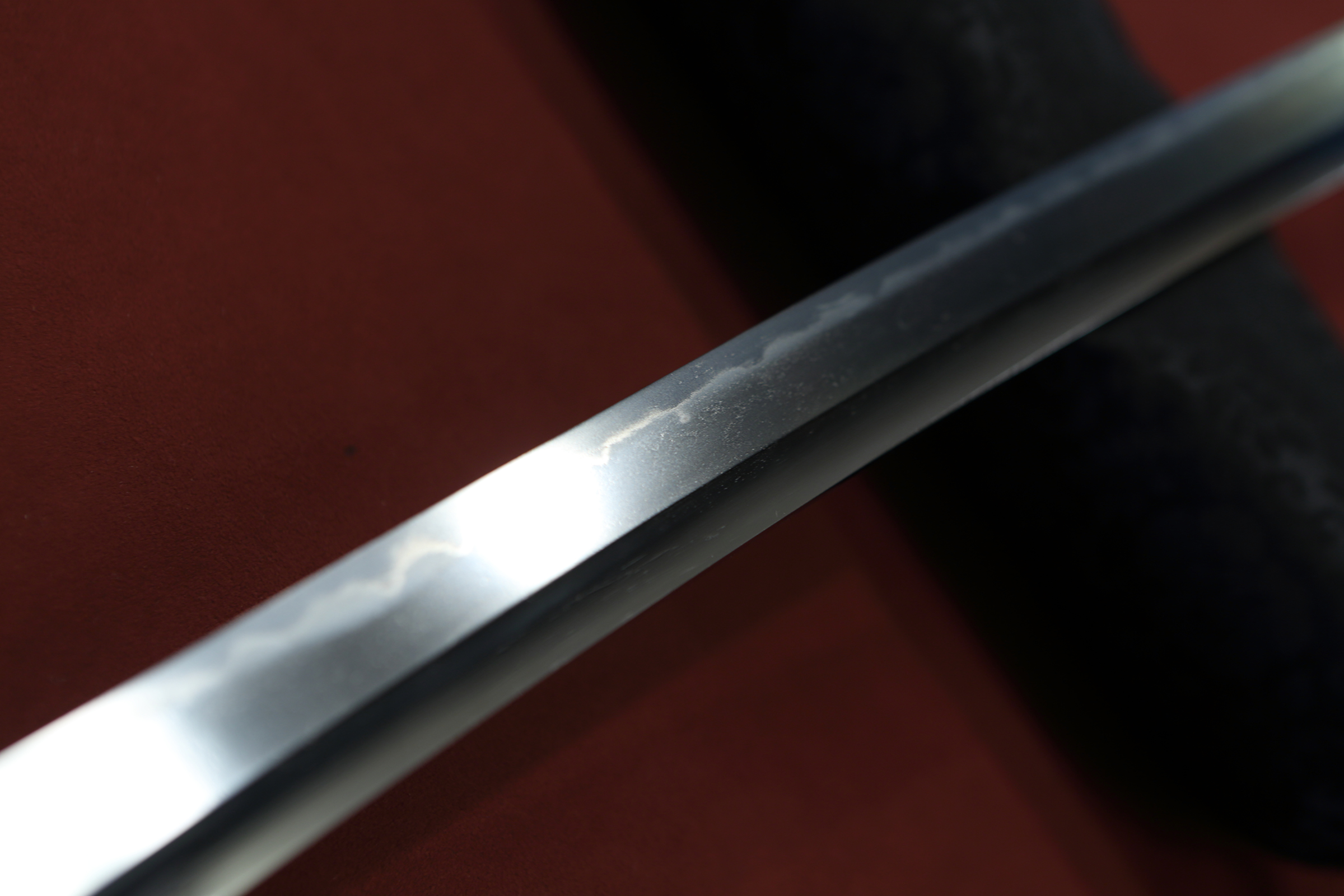 [ Feature ]
Form : Shinogi-zukuri. Iori-mune. Both mihaba and kasane are ordinal. Relatively high sori attached. It attached wa-zori shape. Chû-kissaki extended.
Nakago : Ubu. Yasurimes are suji-kai. Saki is kuri-jiri. Two holes.
Jigane : Itame-hada. Jinie attached. It shows a blacken color. More or less, the surface shows its pattern. Bô-utsuri appeared.
Hamon : Gunome-midare. Squared "ha"s, togari-bas and ko-norare mixed. Ashis appared. Nie attached well. Haki-kake and sunagashis appeared. Small tobiyaki tempered.
Boushi : It begins in midare-komi. It turns in ko-maru.

[ Highlight ]
Blackend itame jigane, which appeared straight shape utsuri. In gunome-hamon, haki-kake and sunagashi attached, in which several form of "ha" mixed. They have specific tone. The founder of Fujishima school, first generation Tomoshige was said that he was a pupil of Rai Kunitoshi. HIs native place was Echizen province. Effective settled in Kaga province, the school had contineud and flourished till Shintô era. Many of swords which have time signature were made after Ô-ei "応永" period. They have two style of hamons, one is guno-me, the other is sugu-ha.

[ Conditions ]
It has some shallow bumpy surface on nakago. From monouchi to kissaki, hamon becomes a little diffcult to see.
[ Attachments ]
Habaki (suaka-ji, gold foiled, single), shirasaya, bag of shirasaya and NBTHK Hozon paper ( issued on 20th August Heisei 30(2018))

[
Item number
] A160619 [
Price
]
JPY 330,000-
(shipping and insurance fee are not included)