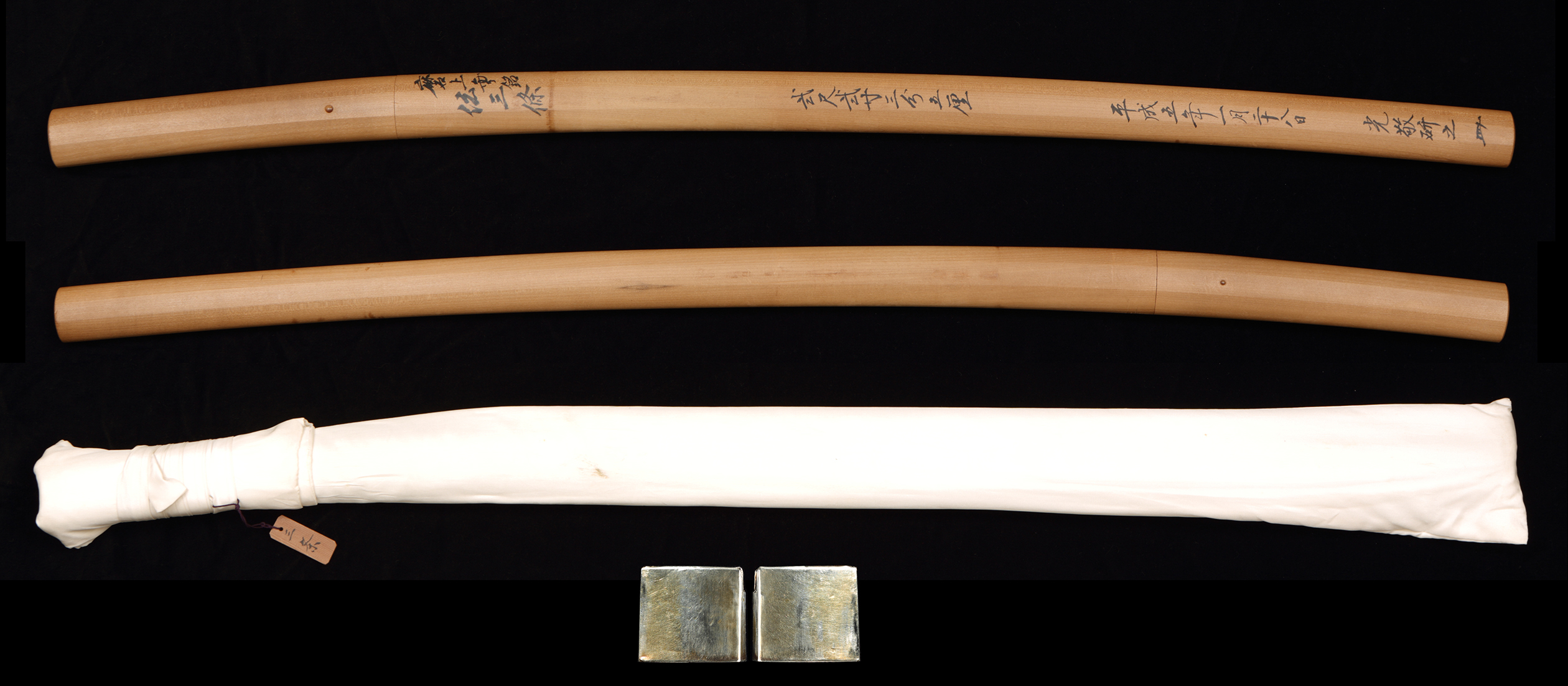 Katana, Shirasaya

Mumei, attributed to Rai Kuniyasu

[ Signature ] omote : no signature ura : -

[
Size
]
Blade length 67.7cm (2 shaku 2 sun 3 bu 4 rin), sori 1.2cm (3 bu 9 rin), moto-haba 3.00cm, moto-kasane 0.40cm, saki-haba 2.18 cm, saki-kasane 0.39 cm, mekugi-ana(holes) 2, blade weight 547.5g
, shirasaya length 95.5cm
[ Province ] Unknown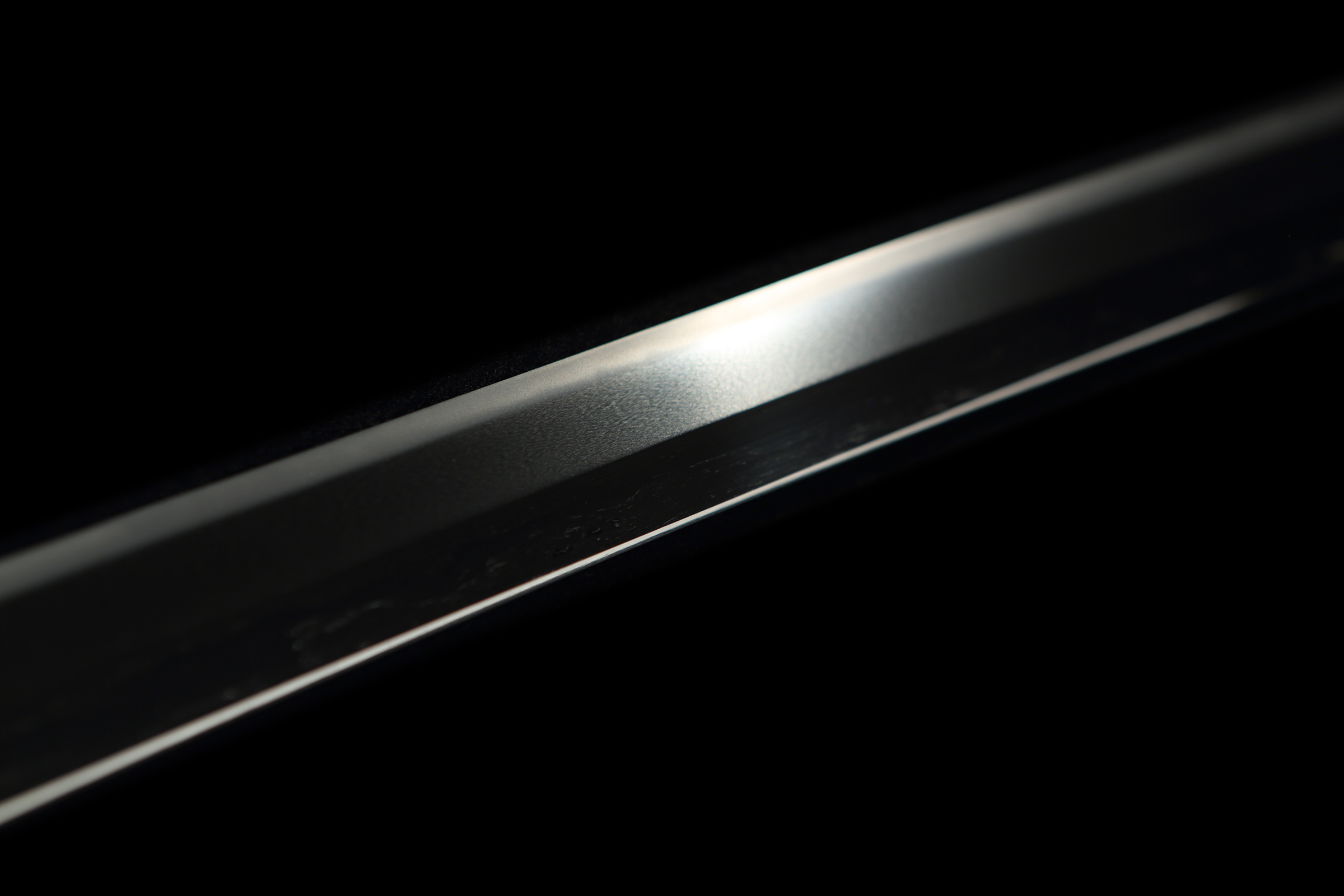 [ Feature ]
Form : Shinogi-zukuri. Iori-mune. Both mihaba and kasane are ordinal. There are few differences betwenn moto-haba and saki-haba.
Nakago : Ô-suri-age. Saki is kiri. Yasurimes are kiri. Two holes.
Jigane : Ko-itame-hada well grained. Jinie attached.
Hamon : Sugu-ha tone. Ko-gunomes and ko-chô-ji-bas mixed. Deep nioi appeared. Ko-ashis and yôs appeared.
Boushi : It shows shallow notare-komi. Saki is round. It turns in short.

[ Highlihgt ]

Well grained pattern can be observed on its moist and clean jinage surface. Calm nioi-based ko-midare hamon has been tempered. In its ô-suriage form, original tachi form can be observed, such shallow wa-zori. In saya-gaki(*), which was attributed to ONO Kôkei but it might not be genuine. (*) "磨上無銘 伝三條 弐尺弐寸三分五厘 平成五年一月二十八日 光敬研之 (花押)"
RAI Kuniyasu belonged to the Yamashiro Rai Kunitoshi school or decendants. Derived from their place of forging, there are the name such as Echizen-Rai, Nakajima-Rai and Awaji-Rai.

[ Conditions ] Due to multiple time polishments, there are some rough surfaces at shinogi-ji. On omote side of nakago, there is remaining of signature in red paint shu-mei.

[ Attachments ] Habaki (suaka-ji, gold plating, silver foiled, single), shirasaya, bag of shirasaya and NBTHK Tokubetsu Hozon paper.
[
Item number
] A030519 [
Price
]
JPY 1,500,000-
(shipping and insurance fee are not included)